Modern vehicles come with many intelligent technologies to promote safe driving, particularly in high-traffic, urban areas. Collectively, these are known as Advanced Driver Assistance System (ADAS) and they comprise many key systems and features. This guide focuses on Lane Change Assist System, exploring how it works, its functionality, benefits, reasons to install, product recommendations, and more.
Lane Change Assist – Overview
Lane Change Assist (LCA) is a technology designed to measure the surroundings of a vehicle to help drivers ensure safety while switching lanes. It is an intelligent system that detects potential hazards and improves vehicle safety.
What's a Lane Change Assist System?
LCA, as mentioned before, is an advanced safety feature that helps avoid collisions and crashes while shifting lanes. It detects the lane markers on the road and gives the driver an alert when there is a risk of collision while switching lanes. Some systems vibrate the steering wheel while others give a beep sound to make the driver alert of the situation.
How Does Lane Change Assist Work?
LCA system utilizes sensors and cameras to scan and recognize lane markers. The cameras/sensors are mounted on the rearview mirror or in the front of the car. When the turn signals are off, the system alerts the driver. It also warns about the dangerous lane changes. It does so by checking the blind spots of a vehicle to see if a vehicle is approaching. When the driver indicates to switch lanes, the system calculates whether another vehicle could pose a hazard based on its speed and position, and then alerts the driver.
What's The Functionality Of Lane Change Assist?
The primary function of lane change assist is to make switching lanes safer. It helps avoid collisions and crashes by alerting the driver promptly when there is a potential hazard.
Related ADAS Features
Depending on the LCA system model, there could be various related ADAS features for enhanced safety and convenience. The most common features include Closing Vehicle Warning (CVW) and Blind Spot Detection (BSD). Some models also have a Rear Cross-Traffic Alert (RCTA) feature.
Reasons to Install a Lane Change Assist System
ADAS technologies like lane change assist not only help to keep you safe, but they also ensure the safety of other drivers and pedestrians on the road. Here are the top reasons to install a lane change assist system:
Safety: LCA promotes safe driving. It notifies the driver about any potential dangers when switching lanes to ensure safety.
Efficiency: Lane change assist system alerts drivers via navigational warnings to avoid collisions. These alerts are highly accurate and fast to ensure optimal performance.
Convenience: ADAS features like lane change assist work as a co-pilot, notifying and alerting the driver of any potential road hazards and providing guidance to promote safe driving.
Reduced Maintenance Costs: Such intelligent technologies also reduce vehicle maintenance costs by minimizing the risk of accidents.
Saving Fuel Consumption: Since ADAS features improve the driving style of the vehicle, it leads to fuel saving.
Product Highlight – STELLMATE Lane Change Assist System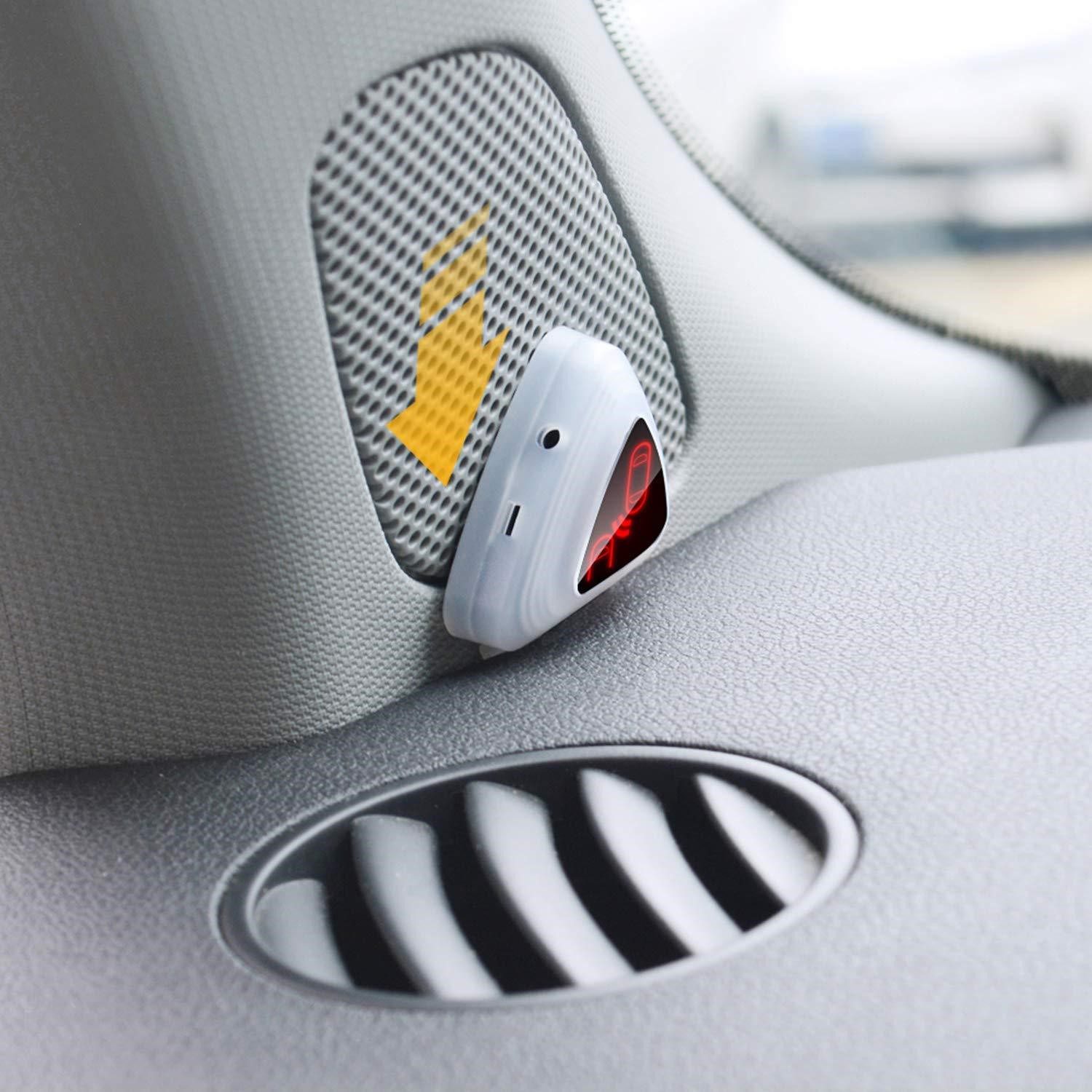 ADAS technologies like lane change assist hold the potential to significantly reduce vehicle collisions and traffic accidents. These technologies improve the driving experience by making it more comfortable and safer. For the best results, investing in a reliable lane change assist system is recommended. Guangdong-based automotive electronics manufacturer STEELMATE specializes in offering many high-quality products in this category.
Lane change assist systems by STEELMATE feature advanced, intelligent technologies to ensure accurate readings and excellent overall results. Their key characteristics include:
Multi-level detection and warning
Ultra-high frequency detection with fast response speed and high-resolution monitoring
Closing Vehicle Warning and Blind Spot Detection support
Extremely accurate readings thanks to advanced hardware and software integration
IP67 waterproof sensors
Self-test function and ultra-long distance detection capability
Easy to install with two installation methods available
Founded in 1993, STEELMATE offers many other ADAS systems. All of the company's products have been designed to promote safe driving and added convenience. The certified products feature reliable and secure software to ensure consistent performance and reliability. The manufacturer also has a well-established RoHS lab for monitoring products to ensure they are RoHS-compliant. You can learn more about the company and its products by visiting its website.
Read more: How Can Bus Companies Use Technology to Reduce Traffic Accidents