Starting a new business can be both exciting and nerve-wracking. There's a lot of preparation that needs to be done so that everything goes well. Setting up a business in Singapore is no different. Ranked best in the world for doing business, foreign entrepreneurs have always been attracted to Singapore. There are a lot of factors to consider before you get started and we'll help you work it out. Here are 6 crucial things to know before setting up a new business in Singapore.
1. Research
Research is vital to the success of any business, especially if you're entering unfamiliar territory. You will need to do extensive research into your niche and market so that you can leverage gaps that haven't been exploited. 
Proper research will enable you to make better decisions when it comes to selecting a location, determining marketing strategies, and designing the product/service delivery. The more you know about your customers, the easier it is to serve them. You can gather relevant information by utilizing focus groups, questionnaires, surveys, and competitive analyses. Research first to make everything else easier.
2. Business Plan
Most businesses stem from brief moments of inspiration or through identifying market opportunities. Having a clear, sound business plan guides their growth from idea to reality. It also acts as a roadmap that shows you and investors the direction and viability of your business. 
It especially comes in handy when setting up your business in Singapore since they can offer you grants which we will discuss more later. You can hire companies or individuals to write your business plan for you if you want to get the most out of it.
3. Business Type
A lot of what follows is dependent on the structure of your business. It helps to determine registration requirements, taxes to be paid, and the method of operations. You can choose from a Partnership, Sole Proprietorship, Limited Liability Company (LLC), or Corporation.
What you decide to go with depends on the business plan you've created and your goals. As greatly emphasized at https://sleek.com/sg/incorporation/, you have to incorporate your business as soon as you can when you have decided on your business structure. This can be done easily as there are now online services that can help in the company incorporating process. Ensure that you are fully aware of the advantages and disadvantages of each legal structure
4. Law and Regulations
Being aware of the laws and regulations when setting up a new business in Singapore ensures that you don't make a huge mistake that could crash your business. These laws would typically cover filing returns, filing taxes, employment regulations, and required permits or licenses.
If you're a citizen, all you need to start a business is to meet the age requirement of 18 years or older. If you're a foreigner, you would need to have someone that you find to be an ideal candidate to become the director of your company to nominate, register your intellectual property (IP) in Singapore, and hold a valid visa or pass that gives you the authority to start a company in Singapore.
5. Finances and Funding
The next thing you need to consider is how you'll be funding your venture. Having a business plan really helps you allocate funds based on the capital you need. If you don't have all the capital, then you can pitch your idea to investors or apply for a loan. Doing it yourself will give you total control, but getting money from investors divides the risk.
You can get further assistance from local government agencies to help your business grow. Additionally, several programs and grants can be used to give your business a boost. Don't be afraid to explore all your options.
6. Location and Physical Address
Up to this point, we've talked about everything but the location of the business. This is also a very important factor. Location determines the foot traffic of your business and also how it operates. For foreigners, it's a requirement to have a physical address when starting your business in Singapore.
Since the government will be communicating via mail, it's important to check your mail regularly. You can set up your office either virtually or physically, but it must have a physical address in Singapore. It cannot be a P.O. Box and must be open for at least 5 hours during ordinary business hours on each business day.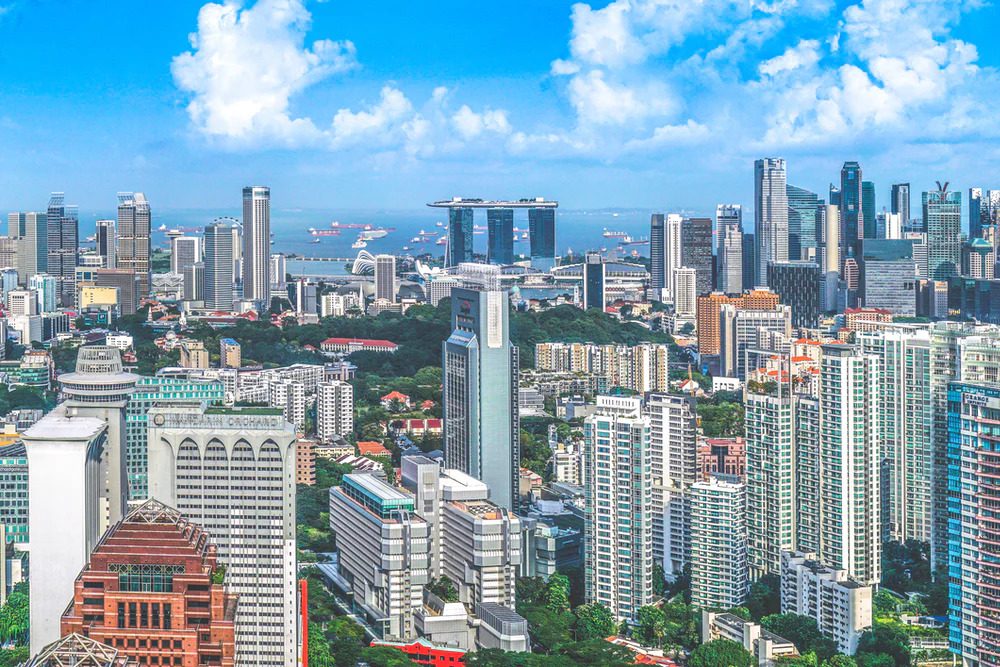 There are many benefits to setting up your new business in Singapore. They have a robust economy, attractive tax system, and it's easy to incorporate and operate your business. Crucial things to keep in mind include doing proper market research, your business's legal structure, and a business plan to guide you. That same plan will help you get funding from investors and grants from the government. Once you're familiar with the local laws and regulations, you can choose your location, and officially start your new business.