Knightscope's crime-fighting robots have one major goal, to make America the safest country in the world with the help of autonomous robots as explained in this TechBullion interview with the CEO of Knightscope.
Please tell us your name and a little more about yourself.
I'm William Santana Li, the chairman and CEO of Knightscope. I have over 30 years of experience working in the global automotive sector as well as having founded and led a number of startups. Since 2013, my attention has been on Knightscope, a developer of advanced physical security technologies utilizing fully autonomous robots focused on enhancing U.S. security operations.
What is Knightscope's vision and what inspired you to start this business?
Knightscope is on a mission to make the U.S. the safest country in the world. Our Autonomous Security Robots (ASRs) patrol 24/7/365 providing a physical presence and deliver real-time, actionable intelligence, giving security teams the ability to detect and react faster. We started the company in 2013 in response to the tragic shootings at Sandy Hook, the Boston bombings, and the attacks of 9/11. We are focused on making the places you live, work, and visit safer.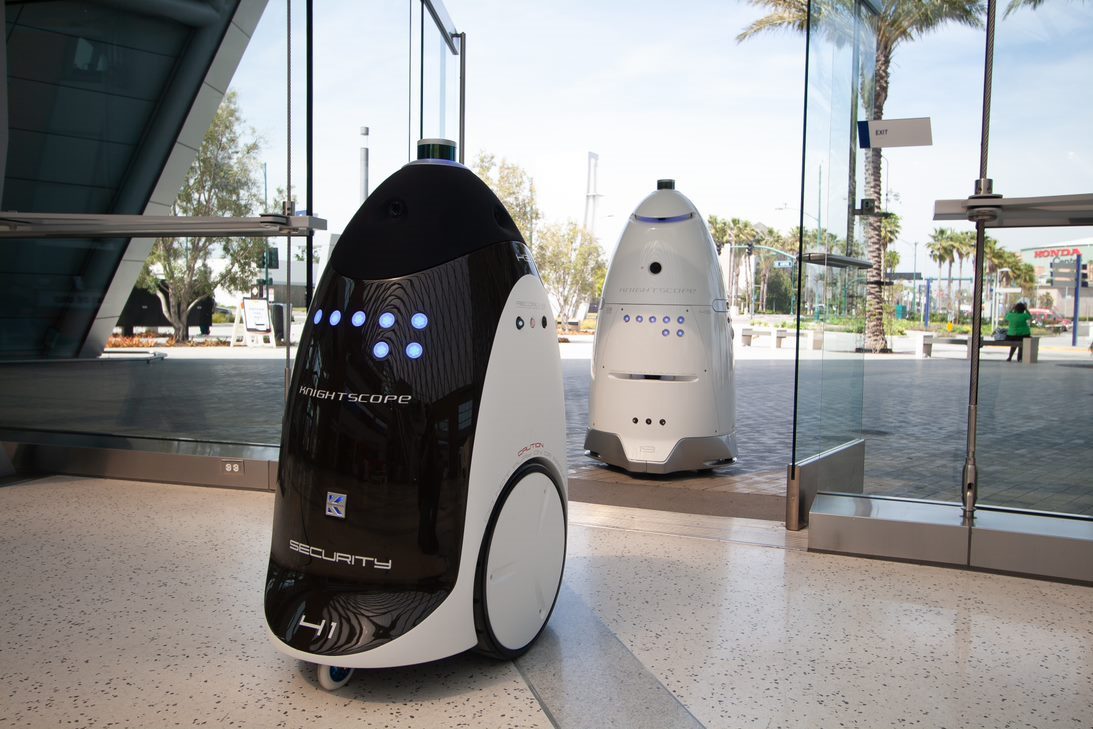 Could you highlight some of the specific crime and safety problems America is facing and what solutions Knightscope is providing to mitigate these problems?
Crime in the U.S. has a $2+ trillion negative economic impact annually. According to FBI statistics, a violent crime occurs every 26.2 seconds and a property crime occurs every 4.4 seconds. There are only 2 million law enforcement & security professionals trying to protect a nation of 328 million Americans across 50 States. There simply aren't enough officers and guards to do the job appropriately – and do not have the appropriate tools to be able to do the jobs effectively. 
About the security products, could you give us a walkthrough of Knightscope robots models and how they work?
We have several models that are currently preventing crime across the U.S. Our flagship K5 robot is a fully autonomous outdoor security robot; the K3 is fully autonomous indoor security robot; and the K1 is a stationary machine for use at ingress and egress points. All of our robots are fully integrated with the Knightscope Security Operations Center (KSOC), a user interface that you can access from a computer, tablet or smartphone. The KSOC provides law enforcement officers and security professionals unprecedented situational awareness at their fingertips. 
In what ways will these robots be integrated into the existing law enforcement programs?  
Our ASRs serve as the eyes, ears and voice on the ground, providing officers an ability to be in multiple locations at the same time and you can learn about all our crime-fighting wins at www.knightscope.com/crime. Our technologies deliver real-time, actionable intelligence that allows public safety professionals to more effectively deter, intervene, capture, and prosecute criminals. 
On this mission to make America the safest country on planet earth, who would benefit the most and how will these robots affect or better our lives?
If the criminals and terrorists win, nobody wins. If Knightscope wins, everyone wins. The only people not benefitting from our robots are the criminals themselves. Imagine the positive impact on communities, property values, insurance rates, the viability of a local business, or the safety of your family—once we achieve that long-term mission. It potentially could have a positive effect on everything and everyone. 
What types of crimes have you prevented so far?
Knightscope's fleet of security robots are now patrolling nationwide across multiple U.S time zones from Hawaii to Rhode Island. The robots have amassed more than one million hours of service while deployed at healthcare facilities, corporate campuses, airports, storage facilities, rail, manufacturing plants, and more. Knightscope has prevented a variety of crimes including burglary, vandalism, and trespassing, among others. Knightscope has also played a key role in providing information resulting in the arrest of suspected criminals.
You are currently working towards a public listing on NASDAQ, how can individuals invest in the company and help to stop crime?
We are all into making America safe together. If you would like to learn more, please visit www.knightscope.com/investors. More than 28,000 people have invested in the company, having raised over $100 million since inception. We look forward to a public listing on NASDAQ at the end of Jan 2022 and trading under the ticker symbol "KSCP." 
What is next on your roadmap at Knightscope, after the IPO, what else should we expect this 2022 and beyond?
Over the long-term, our focus should be two-fold: First, criminals are everywhere, so it should follow that we need form factors of a variety of shapes and sizes to be "everywhere," both outdoors and indoors.  Second, we have a long-term goal of having the machines be able to "see, feel, hear, and smell" and do 100 times more than a human could ever possibly do.
Do you have any other information to share with our readers?
We have launched a nationwide Robot Roadshow, in which we are bringing our robots to cities across the U.S. The Robot Roadshow is a hybrid physical and virtual event that takes place in Knightscope's space-age "pod." Each Roadshow landing is hosted virtually by a Knightscope expert and allows attendees to interact directly with Knightscope's Autonomous Security Robots (ASR) and see the Knightscope Security Operations Center in action. For a closer look at the Roadshow and a list of upcoming stops or host your own, please visit www.knightscope.com/roadshow and we hope to see you at a pod landing near you.  And in the meantime, don't forget "Long Knightscope. Short the Criminals!" $KSCP.