KlubCoin, the cryptocurrency, loyalty program and ecosystem behind premiere nightclubs such as Amnesia Ibiza, Bootshaus Germany, Clubbing TV, DJ Mag and many more will work with Berlin based Lunu to facilitate digital payments and help elevate the nightlife industry experience.
Nightclubs, events and restaurants Premiere brands across Europe have partnered with Klubcoin to accept $KLUB tokens as payments in nightclubs, events, festivals, restaurants and more.
With over 20,000 active users, KlubCoin has partnered with names such as Amnesia Ibiza, Eden Ibiza, Bootshaus Germany, Cova Santa, Caprice Festival, DICE, DJ Mag, 1001 Tracklists and many more electronic music & nightlife brands. 
KlubCoin continues to expand its ecosystem in the electronic music industry, providing users of Klubcoin perks such as access to sold-out events, cashback rewards, limited edition merch, as well as exclusive money-can't-buy experiences and more across a range of brands. The acceptance of digital payments  such as $KLUB is another sign of the growing appetite among major brands supported by increasingly sophisticated payment infrastructure. 
"We built KlubCoin as an ecosystem for the entire electronic music industry because we recognised the value that cryptocurrencies and blockchain technology provide for both businesses and brands as well as consumers. As the market expands, innovations like Lunu are allowing retailers to connect with new, younger, and more affluent audiences that are constantly expanding in size willing to use cryptocurrency as their main payment method in their everyday life," said Stephane Schweitzer, CEO of Klubcoin.  
KlubCoin will reportedly use Berlin-based payment provider Lunu to facilitate digital payments in the form of its native cryptocurrency $KLUB token and help electronic music brands across the globe with seamless POS integrations and online payment systems. The Lunu system combines a terminal and widget with a processing service that conducts instant transactions.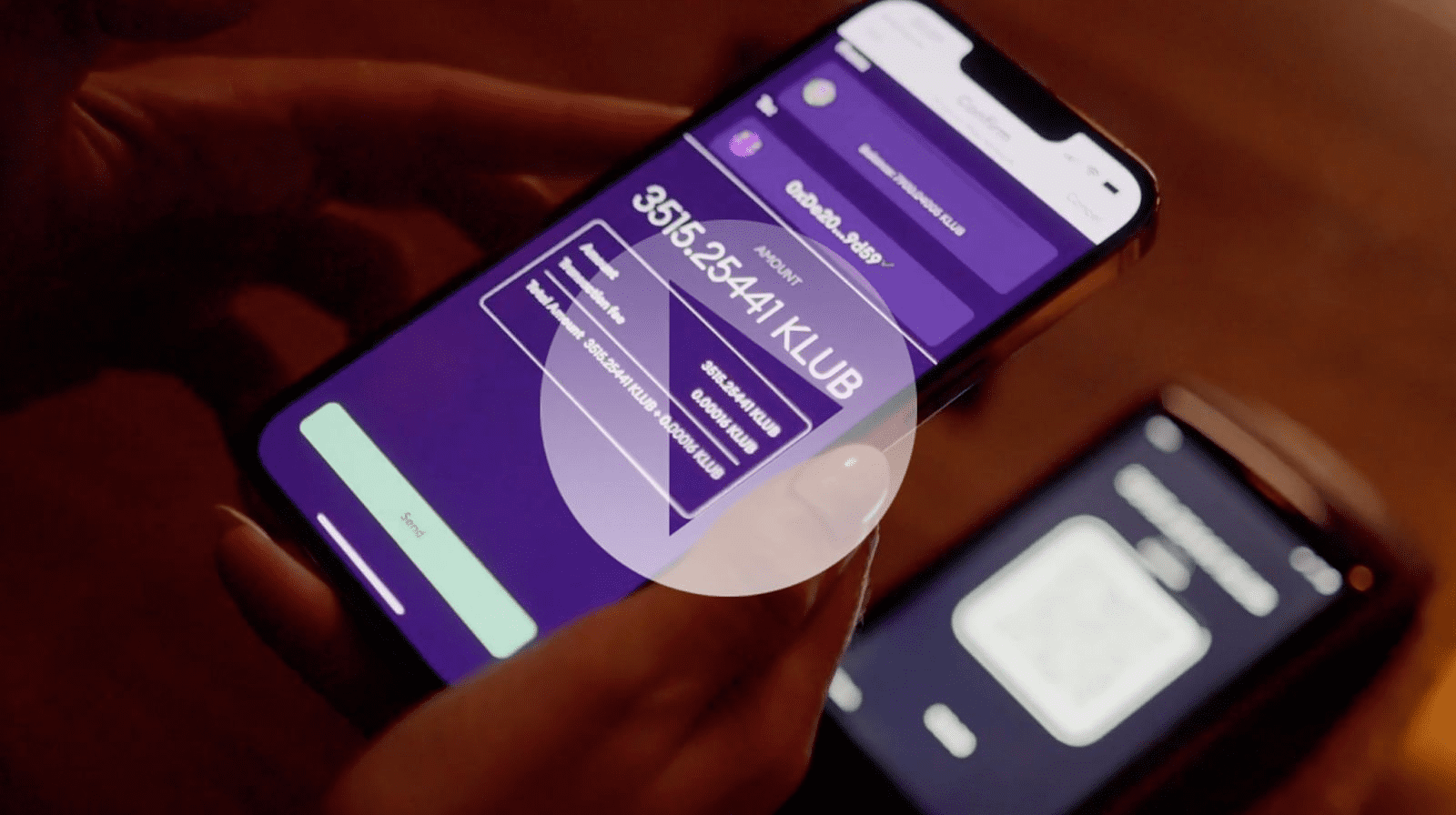 https://klubcoin.net/we-accept-crypto-1/
"We are eager to expand the scope of this technology, having previously seamlessly integrated Lunu and KlubCoin into clubs like Amnesia Ibizacthat currently accept cryptocurrencies as payment, we can now scale it for all partners of the KlubCoin ecosystem" continued Schweitzer. 
According to Lunu's website, this system, which is built on a group of distinct arbitrageurs, calculates the market price for the crypto-to-fiat exchange while system oracles keep an eye on and validate transactions in independent blockchains.
"This is a very important step in the growth of the electronic music industry and its artists, as well as the party-goers and elevating their experience. KlubCoin was designed specifically to meet the unique demands of the industry. We're proud to partner with Stephane and the Klubcoin ecosystem, catering to seamless user experiences, evolving customer base" commented Pavlo Denysiuk, CEO and Partner at Lunu Solutions GmbH. 
The majority of clubbers, i.e. KlubCoin and its partners' ideal customer base are millennials as well as Gen Z. They also happen to be the largest adopters of the crypto industry. 
The Berlin based company also recently announced partnerships with major luxury brands such as Off-White, as well as a major strategic partnership with global cryptocurrency exchanges Binance.
as well as a major strategic partnership with global cryptocurrency exchanges Binance.