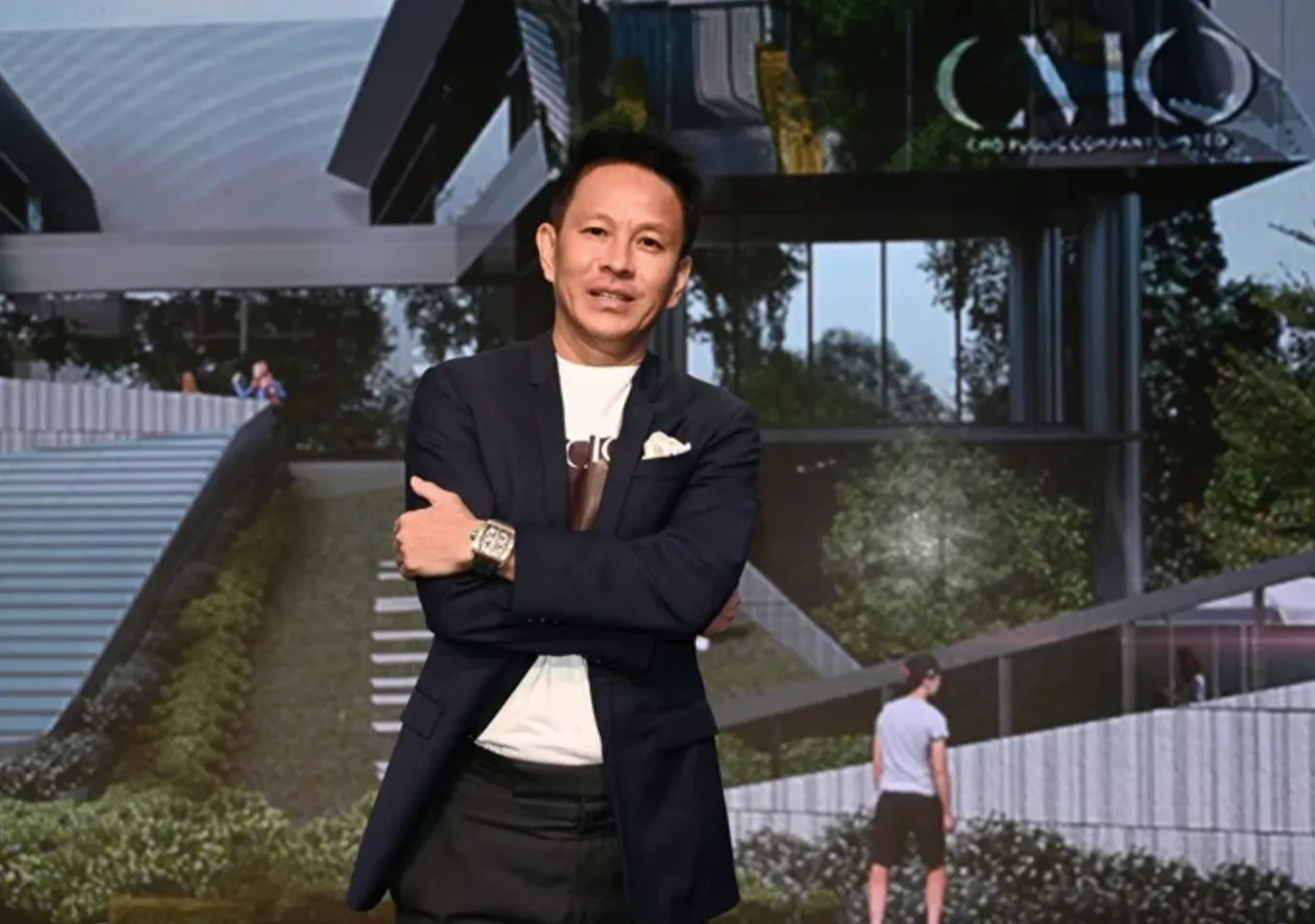 The curious case of Kitisak Champhatiphong begins with what previous colleagues at Harrison PCL describe as a humble worker in oversized suits. Unfortunately, Kitisak's suits got more expensive over the years through the use of money obtained through alleged lies and false promises.
Multiple sources who requested not to be named, have told the same tale of alleged dubious business schemes and the requested injection of capital with absolutely no return, communication or action whatsoever. Our sources provided us with alleged documentation and confirmation of elaborate promises of amazing returns were made, ranging from property development, solar energy schemes and golf courses among others, which apparently left investors with nothing but less money in their bank accounts, investors say, with no plan to follow through with the initial investment plan.
Kitisak who refers to himself as 'Big Tony' has been using the internationally trusted
Coldwell Banker & Century 21 brands which he owns to lure unknowing investors into lining his pockets with no hope of profiting for the best part of 15 years.
Unfortunately 'Big Tony' faced the same challenges as a lot of business owners during the Covid 19 pandemic, with the closure of his US based golf course, slowing revenues and the unwillingness of investor's to part with their money. The breaking point for Kitisak was the unfortunate events on February 2nd 2022 where Kitisak's son was allegedly driving under the influence which resulted in the untimely death of an innocent highway worker. The cost of cover up and compensation paid to the victim's family seemed to push Kitisak over the edge and fuel his greed.
In a sad and worrying predicament 'Big Tony' took drastic action to raise funds. Firstly, Kitisak became CEO of a publicly traded company, the prestigious CMO Group. He then sold his own Century 21 property management company to CMO and signed off on the sale himself. Once a sale of his own company had been completed to his own company, Kitisak pocketed the money and drained the bank accounts which led to the loss of jobs of over 500 property management employees and the company's demise.
Once news of the company's downfall became public, in an act of what some might call brave, Kitisak's company then distributed a press release claiming the property management company he owned and sold to CMO Group, where he is acting CEO, had no right to use the brand in which he owned in a confusing attempt to distance himself from a sale he used his photo to promote.
We have reached out to disgruntled investor's who still hold out hope of an investment return, unpaid employees who are still awaiting compensation and real estate franchise offices still waiting for a response for any form of communication for over 2 years. Hopefully, the parties involved will find a positive outcome but as most stated, it does not seem likely.
Big Tony's actions lead us to larger legal questions of how well are the laws being governed in Thailand to protect investors from the same fate as Kitisak's investors. Also, who is overlooking transactions for publicly traded companies? Is this a legal transaction with the Securities Exchange of Thailand? And would CMO's investors approve? We delve further into the financial elements in Part Two of this article.
CMO Group, Coldwell Banker & Century companies were all unavailable for comment.
Original Article: https://medium.com/@thaidaily

https://www.matichon.co.th/economy/news_4052436
https://www.ryt9.com/s/iq05/3308167