Kishor Wasan discusses how pharmacies are addressing health disparities in North America
Major Efforts in Progress to Promote Health Equity, Professor Kishor Wasan Advises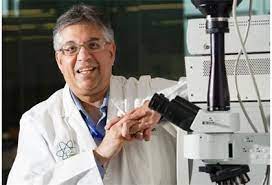 Health disparities are defined as any kind of difference in health outcomes due to an identifiable economic, environmental, or social disadvantage. They manifest as statistically significant discrepancies in the prevalence, incidence, morbidity, or mortality of a disease in a marginalized group compared to most of the population, says Kishor Wasan.

The World Health Organization, on the other hand, defines health equity as the "absence of unfair, avoidable, or remediable differences among groups of people, whether those groups are defined socially, economically, demographically, geographically or by other dimensions of inequality (i.e., sex, gender, race, ethnicity, disability, or sexual orientation)." In Canada and the United States, the pharmacy profession strives to create well-characterized solutions to health disparities, although the literature on this subject is relatively new.

Dr. Kishor Wasan identifies three areas in which pharmacy is working to address health equity.
Vaccination Disparities
Throughout North America, pharmacists play critical roles in the distribution of vaccines. They are present not just in pharmacies but also in hospitals, clinics, long-term care facilities, and, especially since the introduction of the COVID vaccines, in mass vaccination campaigns. Vaccination disparities since the pandemic began points out a need for culturally sensitive public health efforts and a need to direct resources to underserved populations.
Pharmacy Deserts
In the United States, pharmacy deserts are defined as urban locations where there is no pharmacy within a one-mile radius, or no pharmacy within a half-mile radius if there is limited public transportation. Canada has even more extreme examples of limited geographic accessibility to pharmacy services.
Some pharmacy deserts are worse than others.
When pharmacies are relatively inaccessible in communities of high poverty, limited access to healthcare, dense population, and low rates of vehicle ownership, issues of site closure and market share become even more important. Pharmacy needs to develop an in-depth understanding of the economics of equitable, community-centered interventions that make medications, pharmacists, and health counseling more available.
Gaining Trust Among Underserved Patients
Dr. Kishor Wasan asserts that high-touch is as important as high-tech in modern pharmacy.
Shadrav documents the benefit of touch points between patients and providers in encouraging compliance with medical recommendations and attendance at medical appointments. Contact between provider and patient at least seven times every 12 months increased patient participation in medical care by over 86 percent compared to annual reminders.
Pharmacists offer a significant touch point between patients and the medical profession. Encouraging interaction with pharmacists supports seeking appropriate and timely medical care.
Kishor Wasan Advocates Collaboration of Pharmacists with Health Educators
Pharmacists play an important role in reducing health disparities, Professor Kishor Wasan says. However, they do not need to limit their community education initiatives to working with doctors, nurses, and other healthcare providers. 
The more pharmacists can support the efforts of other community organizers in schools, civic centers, tribal centers, and religious organizations to disseminate health information, Wasan believes, the more healthcare can be delivered to marginalized communities. Pharmacy can provide a focus for an ever-more inclusive healthcare system.