BASIS ID announces its partnership with Swiss startup company Kemit Kingdom. BASIS ID will be supporting Kemit Kingdom's revolutionary project Wakanda Messenger in providing secure access to financial services by fail-safe and customer-friendly digital identity verification.
Wakanda is a messenger with social platform features and financial services integrated within it. This application has been created in response to the particular needs of the African community related to money remittance, e-commerce and dissatisfying situation with unemployment in many countries of the continent.
Kemit Kingdom aims to take advantage of accelerating growth of the Internet and mobile phones usage in Africa to develop Wakanda as a social network that enhances local economies, transforms businesses, and empowers individuals in their daily lives.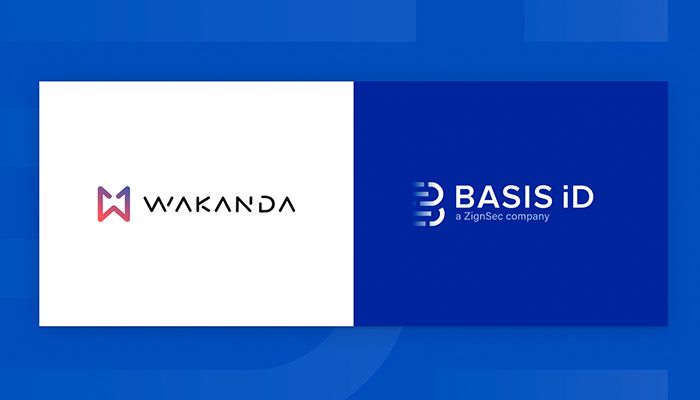 BASIS ID's goal is securing the use of the financial instruments provided by the platform and ensuring that it stays fully compliant with international KYC, AML, PSD2 and GDPR standards. It means Wakanda members and their funds will be 100% protected from fraud and data exploitation.
Transparency of verification procedure and ample opportunities for regulatory reporting are the top priority for Wakanda.
Therefore, understanding the company's need of robust verification software and support of African documents BASIS ID provides an advanced verification solution designed particularly for Wakanda's demands. Along with recognition of African passports, driving licenses and other government-issued documents, It has a flexible architecture and the ability to enhance onboarding flow.
Jean-Jacques Elong, CEO and Founder of Kemit Kingdom explains:
"We understand that the African community is more than 1.3 billion people, but before us there was no social network or messenger that is aimed at fully satisfying the needs of modern Africans living around the world!"
The executive director of BASIS ID Akim Arhipov expresses his enthusiasm about this partnership and says, "Wakanda messenger has a tremendous social mission which inspires a lot! African success matters. We are honoured to be part of this project. We hope that our cooperation will make a strong contribution to facilitating communication and money transfer for African people and African diaspora across the globe."
About Kemit Kingdom
Kemit Kingdom is a Swiss start-up company founded by Swiss Africans with years of experience in the banking and FINTECH industry in Africa and Switzerland. Their latest innovative project called Wakanda messenger is established to be Africa's own social network and messenger app with various financial services integrated within it. The company aims to provide solutions to the daily needs of African people.
Kemit Kingdom (K2) SA is a Swiss Financial Intermediary (SFI), affiliated to SOFIT under FINMA supervision.
About BASIS ID
BASIS ID is a listed company group in NASDAQ First North Sweden (ZIGN:SE0012930105). The Company's patented software solution verifies over 3000 government-issued documents from more than 190 countries. Being a global award-winning identity verification service and KYC/AML screening provider, BASIS ID helps companies of all sizes and industries in flawless customer onboarding and strong compliance with international regulators's requirements. It follows every regulatory obligation meaning strong reporting, corporate governance, licensing, and compliance with international laws such as GDPR, data localization laws, and FATF.
For more information about Kemit Kingdom please visit https://www.kemitkingdom.com/ and www.basisid.com for more information about BASIS ID.