Why is there such a strong belief that DEXs should be fully decentralized? The first crypto exchanges were entirely centralized, so why has the crypto community made such efforts to move towards a fully decentralized model in recent years? And how really truly decentralized are today's DEXes?
It all started with centralized exchanges and the problems caused by centralization. Centralized models are considered to carry more risk, as when any link in the chain of entities is broken the whole system becomes vulnerable. Centralized exchanges are also subject to criticism as they contravene one of the basic laws of cryptocurrency – the owner of a private key is also the owner of the assets held in the respective wallet. 
The idea of decentralized exchanges fully corresponds to the crypto ideal of an independent, secure and transparent financial system, where the owner of the funds can be certain that their funds are secure. 
This issue has been present in the tech community's collective consciousness for quite some time now – there have been several solutions suggested to deal with these risks. 
The first and most logical step is to move the financial world to decentralized finance and this is exactly where industry has been heading in the last few years – one of the other ideas was a certified custodial solution, or DeFi architecture combined with a user-controlled key in multi-signature format, this solution could also be a strong long-term solution.  
How safe is the DeFi space today?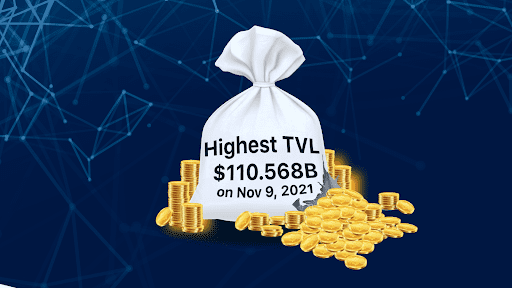 Despite great progress in the DeFi industry, the total amount of losses by DEXes due to hacks and other gaps in smart contracts systems in 2021 is reported to be as high as 10 billion USD. The report was composed by ImmuneFi and the research within, calculates the total volume of losses in the cryptocurrency markets in 2021. Losses continue to occur even on well-known platforms with what would initially seem to be secure and audited code. 
ImmuneFi is responsible for protecting well-established DeFi protocols, including Synthetix, Chainlink, SushiSwap and PancakeSwap, among others, and the company has regularly facilitated seven-figure pay-outs for preventing vulnerabilities in these, and other protocols.
MinSwap is a recent case to examine for this reason, and we do so to understand the matter in detail, not to disparage Minswap or its team. MinSwap is a Cardano based DeFi exchange based on smart contracts. Such architecture is considered by many to be a classical standard for DeFi protocols. The news came out on March 22nd that apparently there were three critical bugs identified in MinSwap's smart contracts, after which the exchange closed its code to the open source community immediately. 
Considering these events and more like it on other blockchains, the whole smart contract system doesn't look as secure as we may think, and leaves user funds kept on such platforms vulnerable to potential hacks. 
So you should ask yourself, if the classical architure of DeFi – that being smart contracts – would be the best choice in these circumstances. 
The other option pioneered by many was a multi-signature structure. 
This type of architecture is more beneficial for the user, as it provides greater protection for users transacting on the platform being used. The only exchange operating on Cardano today, and using this system is MeowSwap. This DEX is using a multi signature script for the previously mentioned reasons of security – with a view that future changes, and the implementation of standards to the smart contract system will allow smart contracts to become truly secure. The DEX is fully secured and transparent from this point of view and is so far the best solution if you trade with Cardano based tokens. 
The multisig custodial solution is also used by such giants as BitGo, among others. Decentralized Finance is a great evolution towards a better and more appropriate system for all finance participants but it continues to suffer from gaps in the code. When choosing your DEX platform the first thing you should do is to explore the implementation of security on the exchange. To remove the risk of vulnerabilities and exploits with your funds, it is much wiser to use mult-sig solutions today.