During your career as an addiction recovery counselor, you have no doubt been a part of meetings that were anything but effective. Whether it was a meeting that was called unnecessarily, one where the team leader came in unorganized, or a meeting where team members were allowed to deviate and talk about everything but the task at hand, you know this is the last thing you want to see happen in your addiction recovery group.
Joseph Mastrando says once you put your mind to it and use common sense as you plan and conduct your meetings, you'll soon discover it's very easy to conduct meetings that your groups enjoy attending and which actually lead to goals being met or surpassed. If you're ready to make all your addiction recovery meetings useful for your group, here are the strategies you will need to use, according to Joseph Mastrando.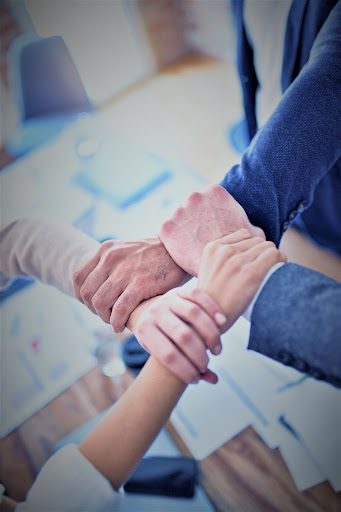 Prepare For Meetings In Advance
Never walk into a meeting where you are totally unprepared to discuss the issues at hand. If you do, you're wasting your time and the time of everyone in attendance. Instead, start preparing well before the meeting by doing any necessary research and envisioning in your mind how you ideally want the meeting to play out.
Set an Agenda
The best meetings are those that have a set agenda, says Joseph Mastrando. With an agenda in hand that you share with the group, you and everyone present have a clear path to discussing key issues and getting results. This strategy also helps the group to manage expectations and helps everyone leave with a feeling of accomplishment.
Ask Relevant And Important Questions
Always ask questions that are relevant and important to the topic of your meeting. This quickly gets everyone in attendance warmed up and involved in a group discussion, keeps the meeting moving at a good pace, and ensures your time spent together will be productive.
Set a Timer for Meetings
Remember, not everyone in attendance will be happy about being in the addiction recovery group, at least not right away. For them, time might feel like it's dragging on and on. Help your group members to feel more in control by setting a timer for the meeting and sticking to it. Whether it's one hour or a bit more or less, either way, knowing you only have a certain amount of time to accomplish things will give everyone an added sense of responsibility.
Take Notes
During your meeting, always take notes as you go. This will not only help you remember key points touched upon during the meeting but also allow you to focus on things that were brought up that can be focal points of future meetings. Taking notes also assures your group members that what they contribute is important.
Encourage Feedback
Nobody wants to sit through a meeting and never be allowed to give feedback. Therefore, always encourage attendees to speak up and give their thoughts, opinions, and suggestions on what is being discussed. By encouraging feedback, you will also keep everyone more involved in the meeting, knowing their opinions matter. Allow feedback, not only on the actual topics being discussed but on the meeting itself. Let people speak up about whether they think you're running the meeting well or if they have suggestions for improvement.
Request That Attendees Be On Time
Nobody likes to be ready to start a meeting only to find themselves having to wait on one or two people who are late. Therefore, always emphasize the importance of everyone being on time. This will give your meeting an increased sense of importance while also ensuring you'll have time to discuss everything on your agenda. Since part of addiction recovery is about personal responsibility, this simple request has double benefits.
Keep Small Talk Limited
While it's fine for people to chit-chat before the meeting starts, during any breaks you take, and even a bit during the meeting itself, it's best if you try to limit small talk as much as possible. The more small talk is allowed, the greater the chances your meeting will get off-track in a hurry, leaving you wondering how you accomplished so little.
Make Your Meetings Engaging
Even if you have very important topics to discuss, that doesn't mean your meeting has to be dull or depressing. In fact, it should be anything but that, says Joseph Mastrando. Help attendees look forward to your addiction recovery meetings by making your meetings engaging and interesting. There are all kinds of ways to accomplish this. Whether you use a bit of humor along the way, make use of technology during presentations, or find ways to involve every attendee, an engaging meeting will always be one that your group will look forward to.