Adam Turaev, the founder of Praktika.ai, an AI-based learning platform, believes the metaverse will remove barriers in workplace. He is striving to help non-native English speakers — or their avatars — to be hired by the international companies.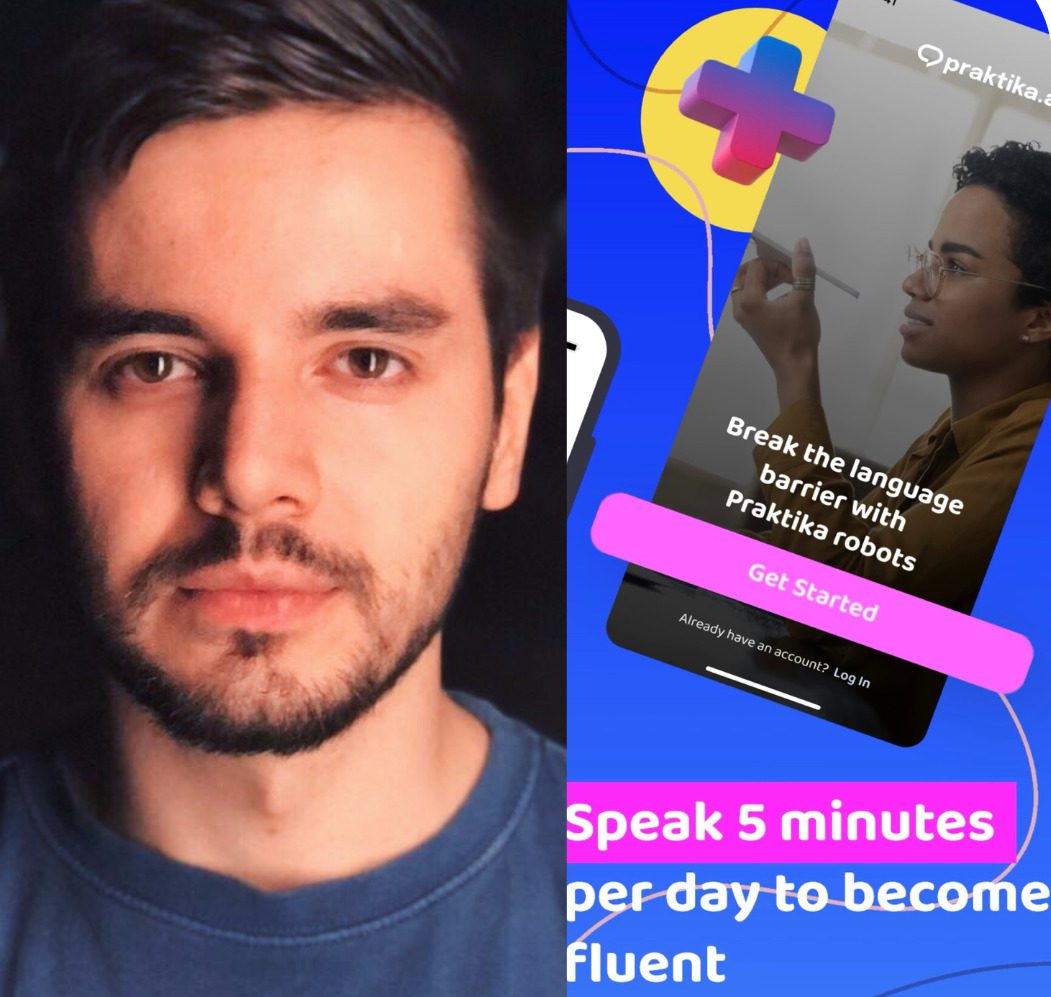 According to recent research by Regus, nearly 50% of leading businesses have considered relocating their workforce to the metaverse. And 66% view the virtual world as "the natural progression for hybrid working." 
Hiring in the metaverse will be a novel upgrade for HR departments, and it's already being put into practice. One early use case is Prince Edward Island in Canada. The remote province, far from population centers and medical schools, now uses virtual reality as a tool for recruiting doctors to its clinics. 
As a part of the project, physicians receive a package that includes a VR headset preloaded with scenes of the island, and a virtual visit on site at local healthcare facilities. Doctors can walk through simulated hospital hallways, get a sense of the clinic's size and medical equipment, and take a tour of community landmarks.
Communication barriers, whether linguistic or cultural, will become irrelevant for job seekers the metaverse, believes Adam Turaev, the founder at Praktika.ai. Currently, his platform allows non-native speakers to "rehearse" real-life situations, such as job interviews. 
"AI-based voice assistants are a potential game changer," Turaev said. "Just imagine preparing for conversations in real life by role-playing them in virtual reality. For example, you could run lines for your job interview with a 3D character — a robot who understands and supports you. AI assistants would be able to help you prepare for any questions an HR representative might ask." 
Turaev believes practicing with AI voice assistants in the metaverse could double candidates' chances of success. "It's not just about the language, but also about mastering soft skills, in particular, communication."
It makes sense to practice a job interview with a virtual voice assistant: in the metaverse, HR departments might replaced by AI-based solutions. Almost 90% of businesses already use AI in some capacity for HR management, according to the Society for Human Resource Management (SHRM). 
Praktika.ai is currently available in Brazil and aims to enter other emerging markets in LatAm and the Middle East over the next few years. Turaev also intends to launch a play-to-learn NFT scheme that learners could use in the metaverse.   
"Almost every language-learning app increases user retention with gamification methods," Turaev said. "Daily streaks, in-app levels, stars, hearts etc. motivate people to keep learning. The learn-to-earn model, where users get awards for studying, can bring this to an absolutely new level. We could motivate users to learn with a real in-app currency or in-app items that could be sold later on NFT marketplaces."  
Companies like Meta are working on AI-powered universal speech translators for languages in the metaverse. But language is not just about input and output, being able to express or receive information at the pragmatic level, Turaev believes.
"Language is about understanding a new culture and the ability to interpret its nonverbal aspects—gestures, tone, references, behavior, and emotions," he said. "That's why speech translation won't be able to fully substitute language skills. Even in the metaverse, foreign employees will have to know the language of their colleagues and management to get jobs and work effectively."