When Jerome Karam first started working on redevelopment projects in local communities, he realized the different types of impact he could make. Instead of being like the majority of developers currently working on projects, he wanted to find ways to utilize as many existing buildings as possible.
Jerome Karam and his company, JMK5 Holdings LLC, have worked on several commercial and residential projects that have injected life into communities. Some of the more recent projects he's finished have shown local communities that there are opportunities to shine again.
Texas City Mall of the Mainland
The Mall of the Mainland fell on hard times a few years ago. In 2015, Karam and his team purchased the struggling mall and had visions of making it into something slightly different. It took several years, but the Mall of the Mainland morphed into Mainland City Centre. This was more than just a name change, as everything from landscaping to parking was changed.
Jerome Karam wanted to have the same aspects of a mall that residents were used to in the past. He also wanted to open up the space and make it more inviting for days out with the family. Bringing in tenants that could appeal to all types of people, making it, so everyone would have a reason to visit.
Instead of looking like just another dead mall, Mainland City Centre is thriving in new ways. Not only do Texas City residents get a chance to enjoy it, but anyone driving on the highway can stop and see everything offered.
Falstaff Brewery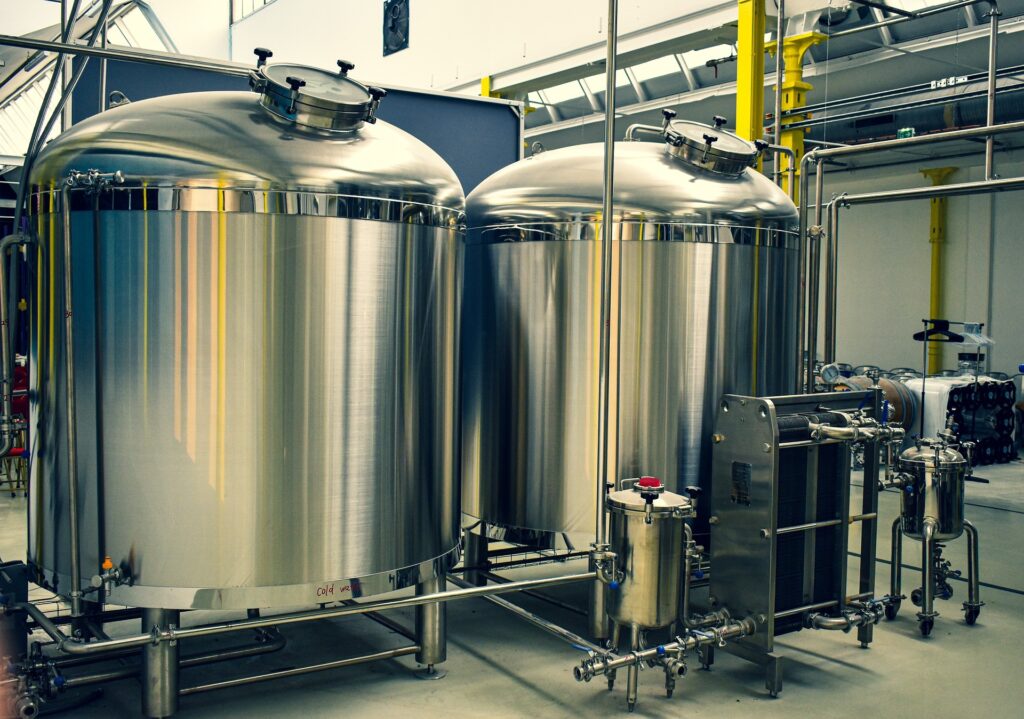 Before shutting down, the Falstaff Brewery was a bit of a landmark in Galveston, Texas. What originated as the Galveston Brewing Company evolved into one of the biggest breweries in the United States. They were producing over 1 million barrels of beer per year at the location in the 1960s, but Falstaff started changing locations and production methods to the point that it was closed just two decades later.
After sitting vacant and being a little disappointing for locals to drive by all the time, Jerome Jerome Karam and JMK5 Holdings purchased the location in 2015. Many were unsure if the building had the opportunity to stay around or if it would be torn down to have something else rebuilt. Karam knew right away that he could utilize the existing building and turn it into three on-site facilities.
Falstaff brewery provides a little bit of everything. There are four floors of climate-controlled storage, a rooftop venue for weddings, parties, etc. The rest of the building was divided into 110 rooms to create a boutique hotel.
Jerome Karam loved the idea of still keeping it looking very much like a brewery from the past. He kept a lot of the building's architecture around to preserve the area's history. It now shines as one of the top redevelopment projects in the area.
Karam Lofts (Galveston and Lake Charles)
A challenge many developers face when working on potential residential properties is figuring out ways to utilize existing buildings. There's no better way to do it in a more urban setting than to create laughs. That's what Jerome Karam has focused on with his Karam Lofts projects in Galveston, Texas, and Lake Charles, Louisiana.
The Galveston Karam Lofts are just off of Strand Street. There are five loft condominiums that all come with an attached garage. It's a perfect way for people to be near the action while still living in an affordable, historic location.
As for the Lake Charles location, they are right in the heart of downtown. They are near a variety of bars and restaurants that make it easy to enjoy life after work. The building dates back to the 1930s, but it was re-developed to provide modern amenities as well. The mix of old-school charm and new amenities has many people excited to see them for themselves.
Jerome Karam believes there will be additional opportunities to create more lofts in the area. It's all about finding the right buildings and opportunities that make sense. He's not in the residential business to create quantity. He prefers smaller, quality options that fit all types of buyers and renters.
Why Redevelopment Matters So Much for Karam
The history within a community might not seem like much to an outsider, but it connects with locals. They remember when a building was thriving, and they enjoy seeing things come back to life for something else.
Karam loves having the opportunity to work on redevelopment projects when he sees the opportunity. It helps speed up the process of finishing a project, but he doesn't run the risk of coming into a community and drastically changing the look. It's a perfect opportunity for Karam and his team to shine.
Ideally, the redevelopment also inspires the rest of the surrounding area to find new ways to come back to life. If a community can get behind one developer's vision, it can make all the difference in the world. Suddenly, the entire community feels an extra boost in their step. It's what makes the redevelopment process so much different than everything else out there from the perspective of a developer like Jerome Karam.