Enter Labelled3 by The AceMeta Company, a Web3 enabler that is going to revolutionise the value perception of the $30.3 trillion dollar retail industry. 
With the advancement of blockchain technology and growing appetite for real-world utility of NFTs, The AceMeta Company is excited to explore the potential for Web3 in the fashion and retail industry. By leveraging the power of the blockchain, The AceMeta Company aims to create a more transparent, inclusive, and sustainable ecosystem not only for brands, but for all retail creators such as Artist, Designers and Writers.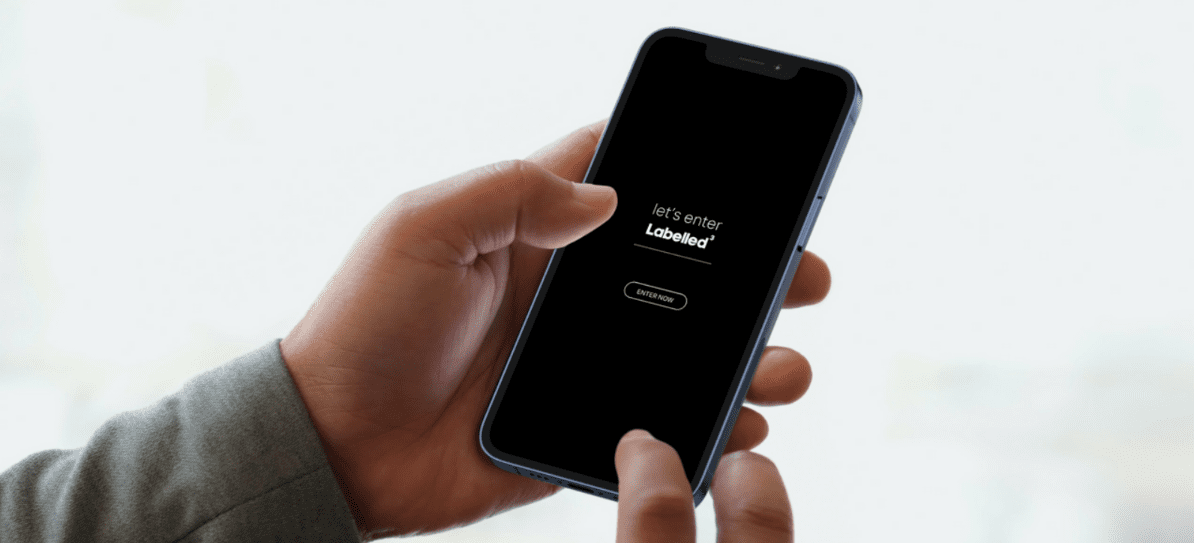 "We believe that Web3 has the potential to revolutionize the fashion and retail industry by providing consumers with more control over their data, enabling greater transparency during transactions, and promoting an ongoing relationship between companies and consumers" says Shawn.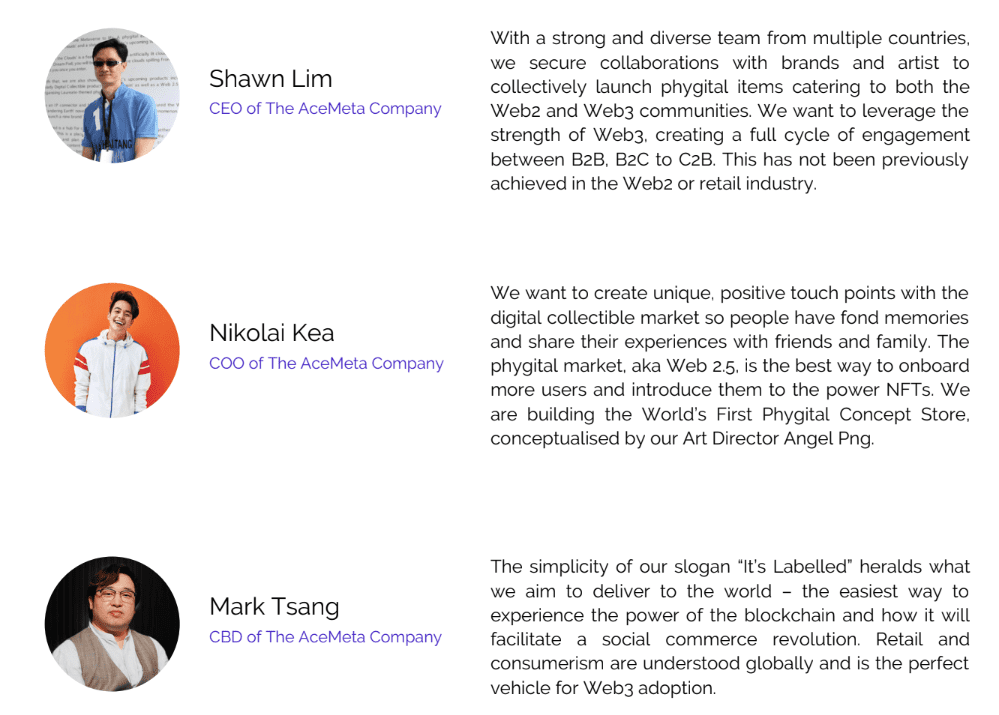 "We are committed to exploring the possibilities of this technology and developing innovative solutions that benefit our customers and the industry as a whole. Enabling the retail providers to be more engaged with their customers is vital to building brand loyalty, recognising them as the key stakeholders that they are." 
Through Labelled3, The AceMeta Company is developing a platform that will primarily serve as a marketplace for retailers and the secondary market to transact phygital goods. Titled Labelled Passport, users will be able to purchase from affiliated brands and mint associated NFTs that not only serve as collectables but also as authenticators and engagement ticketing. Secondary market sales of items and influencing of local and external communities will be facilitated perpetrating the social commerce revolution. 
The relationship between brands and consumers is redefined through the after sales capabilities of the app enabling a more open and accurate dialogue. In some cases brands will welcome consumers to participate in their product design process. Inline with the goal to onboard consumers all over the world the platform adopts a familiar UI/UX akin to apps currently available on the App Store and Play Store masking the often-complex process of interacting with Web3 products. 
"Our platform will create an engaging and interactive shopping experience for customers unlike any other. It'll force people to rethink what is possible for the items they purchase and consume," said Nikolai. "This technology has the potential to transform what consumers demand from the brands they believe in but also enables said brands to deliver above and beyond these expectations through innovating rewards programs and the speed at which incentives can be targeted and issued." 
Since inception the team has secured partnerships with a diverse mix of intellectual properties and creatives that have established reputations and communities. Labelled3 will serve as the gateway for Liu Cixin (Author of The Wandering Earth and The Three-Body Problem), Phannapast Taychamaythakool (Artist and designer for Gucci and Jim Thompson) and Black Scale (International streetwear brand) with many more yet to come. 

The AceMeta Company will be showcasing these partnerships along with Labelled3's platform during The Hong Kong Web3 Festival 2023 from 12-15 April and co sponsoring an after-party event, Night of Awakening 2023 alongside Hashkey DID. The festival is Hong Kong's flagship digital asset and Web3-focused conference co 
hosted by Wanxiang Blockchains Labs and Hashkey Group, co-organised with W3ME. This event is a congregation of the world's leading crypto and Web3 projects, senior industry practitioners, VC firms and investment institutions as well as key content creators who will gather to jointly explore the industry development entrepreneurial areas in Web3 that are worth paying attention as well as share cutting-edge technology solutions. 
There will pre-sales of the first phygital project between Black Scale & Labelled3 as well as announcing the launch of the upcoming collaboration with Phannapast's Rainbow Sue phygital collection and most importantly details about the launch of The Wandering Earth Digital Collectibles project. 
Through e-commerce the internet ushered in an era of global retail and consumerism like none before it. The AceMeta Company, envisages the next stage of innovation is with blockchain technology that empowers an increasingly more social version of commerce. Grateful to all the projects that came before and innovated in the finance, art and gaming. Valuable contributions to all sectors will continue to be realised in different endeavours, we hope that time will show that Labelled3 is one of them. 
To learn more about The AceMeta Company and Labelled3, please visit https://theacemeta.io/