For many years Greentree has been a great Enterprise Resource Planning (ERP) solution for many organisations around the world. Its on-premise solution has been the product of choice for small-medium and enterprise businesses for many years. 
With the emergence of cloud ERP solutions and the rise of a cloud-first approach, companies are looking for efficiencies, ease of use, and seamless upgrading of software. 
As the saying goes, the only constant is change. Market shifts are occurring at a neck-breaking speed. In response to relentless disruption, we see that CFOs, leaders, and business owners are looking at a wide range of initiatives.
These initiatives are being looked at to not only save money, and increase efficiency and productivity but also to look at the possibility of how new systems can help build organisational resilience. Accurate, real-time data is now seen as a must-have as opposed to a nice to-have. In today's world leaders are having to mitigate risk whilst looking at potentially pivoting their businesses to look for new revenue streams that can be exploited today and into the future. 
The business landscape is changing and the future of work is about sustainability and ERP is a critical part of this. 
In this whitepaper, we will explore some of the key benefits of moving to a Cloud-based ERP and also what to look out for when researching different vendors. 
A fast-growing business must keep in mind that the scope of its financial operations will dramatically change as its business expands. Businesses with ambitions larger than a single store will inevitably need to do more than just balance accounts and close their books each financial year. In order to achieve growth goals and/or pivot their business leaders need a holistic and integrated view of the company's entire operations that pure accounting software was never designed for.
Ownership pains experienced by Greentree customers often include
:
Not Cloud-Based
The inability to support modern flexible workforces

Lack of integrations that limit the ability for a 360 view of the organisations health

Double and manual data entry to multiple systems

Requires significant on-premises server space

Limits around licencing model
Lack of R&D
No further updates or support

Available upgrades are only available with the current version and can take significant time to install

Built on proprietary language with the possibility that the platform that is it built on may be discontinued

Limited support and business is dependent on a partner to customise everything

Inability to support international businesses that require multi-country localisation
When is the best time to move to a Cloud ERP?
Major growth may seem out of reach for many businesses – for the time being. But the best time to make the switch to cloud-based ERP is, and always will be, "as soon as possible". 
Amongst NetSuite's own customers, almost all agree that delaying the switch from basic accounting to cloud-based ERP would have exposed them to significant risks
– of slower growth, missed opportunities, or greater threats from noncompliance and cybersecurity as they grew. 
The sooner they consider moving from basic accounting software to more sophisticated, cloud-based financial management platforms – at a price point that adjusts according to what they need when they need it – the easier they will find the transition into more markets, higher customer volumes, and bigger operations.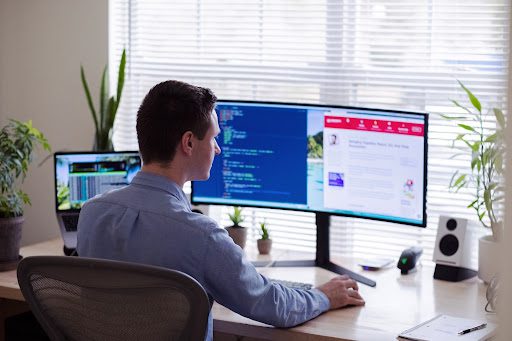 How NetSuite is helping businesses grow 
Innovate. Change. Adapt.
As a true cloud solution, NetSuite empowers businesses to get on with running their operations, instead of worrying about managing their ERP or being constrained by their limitations. 
Through twice-yearly automated updates, businesses benefit from the constant injection of new capability into NetSuite, helping customers to improve their speed and agility.
By having the ability to configure the functionality required for their specific business units and accessing real-time business insights, anytime from anywhere, NetSuite empowers users to make decisions and pivot quickly yet accurately – whether that be from the office, at home, or on the road.
 Customers grow and transform their businesses locally and internationally using NetSuite. From being able to configure and customise NetSuite to suit their growing levels of complexity, to having access to hundreds of 3rd party applications and a rich API to help with integration. NetSuite customers have all the tools they require to begin the journey that they want to take.
 Through industry-leading practice learned from 20,000+ implementations, NetSuite customers can leverage the experience of peers within their implementation and use it to optimise their business whilst feeling secure knowing they are in safe hands! 
Move at your speed
 NetSuite customers often state that adopting a new ERP and extracting value from that ERP should be considered a journey. 
Businesses should be afforded the opportunity to adopt capability that will deliver them the maximum value and when their business is ready to adopt the capability – not be forced into using models they are simply not ready for or even worse paying for features they never even use! 
When implementing an ERP it is best practice to use a phased implementation approach. This ensures change is managed correctly, implementation isn't rushed and everyone in the organisation wonders not only how but why these changes are being made. Hesitation and change reluctance is normal and very common, however, leveraging NetSuite's leading practice, education services, knowledge base, and day-to-day customer support, hesitations and reluctance are mitigated and replaced with excitement and willingness to move forward. 
Vendor and Partner share your risk. Liberate I.T. and NetSuite provide an industry-unique relationship with every customer. You are never alone. NetSuite provides ongoing relationship management services that work with Liberate I.T. to help you maximise the long-term value from your investment. 
Your Single Source of Truth
 Traditional Server-based ERP systems are part of a fragmented, complex IT infrastructure that delivers disruption rather than efficiency. They are just one part of an organisation's business system. Companies usually deploy other systems to automate support, sales, warehousing, ecommerce, professional services, and other functions. Talk about complexity! 
With different processes running on many different systems, it is difficult or impossible to: 
Obtain a clear picture of bookings, billings, and backlogs

Decrease spreadsheet-based accounting.

Scale up to support growth and change

Provide visibility to everyone in the organisation

Reconcile different versions of data.

Integrate front- and back-office processes.

Have a clear audit trail and understand the business in real time.
Although business processes are automated with the best of intentions, separate applications for each silo in the organisation create disruption. Multiple point solutions create a "legacy applications hairball" that is burdened with manual tasks and bottlenecks. Over time, this infrastructure translates into more money, more resources, and more integrations. After investing in technology, organisations should be able to run the business more efficiently and gain the insights needed to make decisions accurately, quickly, and collaboratively. 
NetSuite is a cloud platform simplifying business processes and I.T.
 NetSuite is a cloud platform simplifying business processes and I.T. 
There are many compelling reasons why companies move from older on-premise applications like Greentree to modern cloud-based solutions, such as NetSuite. Reduced IT infrastructure investment and lower total cost of ownership being the predominant ones. 
Compared to on-premise systems, cloud-based ERP costs are much lower and allow organisations to access cloud systems via an internet connection. With true cloud solutions, the cloud provider hosts and maintains the I.T. infrastructure, ensures that the system is always up and running, maintains system security, and rolls out product enhancements smoothly without breaking customer scripts or modules. Cloud ERP systems also offer a predictable pay-as-you-go subscription model that makes cash flow planning much easier. 
A unifying source – Modern cloud-based management system like NetSuite helps a company unify their business processes, departments, and divisions. Every application uses the same data repository, so all users have access to the same information. Additional NetSuite benefits include: 
Increased business agility.
Cloud solutions take maintenance and upgrade concerns off the table. Companies can focus on their core competencies and on running the business. 
Reduced spreadsheet-based accounting.
When organisations have multiple on-premise systems, separate islands of data result. To bridge the gaps, employees often use "spreadsheet-based accounting." An integrated, cloud-based suite eliminates the need for this type of workaround. 
Integration of front- and back-office processes
This results in reconciliation of data across the organisation. 
Better real-time financial and operational visibility, including multi-subsidiary management
Consolidating multi-subsidiary and multinational financials with Greentree is time-consuming and expensive. Organisations must either conduct the exercise across a multitude of spreadsheets or invest in separate accounts for every subsidiary and international division and additional external reporting tools. 
A true cloud solution.
Many software vendors run old, on-premise software in a data centre and call it cloud-based. In contrast, NetSuite was built from the ground up as a multi-tenant, true cloud solution. 
Self-service and mobility.
The workforce today is much different from 10 years ago. NetSuite provides real-time access to information anywhere and anytime, including access to data and dashboards in a self-service way from mobile devices. 
Global deployment.
NetSuite enables global organisations to manage multiple subsidiaries, business units, and legal entities. It seamlessly handles different currencies, taxation rules, and reporting requirements from a single platform. 
Easy, predictable upgrades and lower cost of ownership.
With NetSuite, organisations are no longer version locked. Since NetSuite hosts its own applications, upgrades are managed seamlessly without breaking customisations and third-party integrations. Organisations no longer have to worry about maintenance of their I.T. infrastructure.
Building and maintaining a successful company in today's business environment requires modern tools and technology. No longer can organisations meet the growing demands of consumers and increasing competition by relying on legacy on-premise systems offered by traditional vendors that are expensive, inefficient, and not scalable. 
With a true cloud solution, businesses are transformed through increased agility, better integration of front and back-office processes, improved visibility and consolidation, and lower total cost of ownership. NetSuite clients are given a true cloud solution that provides an integrated suite for our growing global customer base of more than 20,000+ customers.
 About Liberate I.T.
Liberate I.T. was established in early 2011 with the focus of solely selling, implementing and supporting NetSuite throughout New Zealand. The business was founded by two owners who, having worked with ERP systems for over 20 years, identified an opportunity for cloud-based solutions in the SME market.
 In New Zealand and Australia, Liberate I.T. has 120+ customers who use NetSuite and with whom we have provided services work over the last five years, this makes us one of the largest NetSuite partners in ANZ in terms of total customers. 
Our team of implementation consultants are NetSuite specialists, collectively our team has many years of experience in NetSuite, implementing NetSuite to over 100 company sites moving from old on-premise legacy systems or outgrown their current accounting software.