Any training business needs to have metrics by which to measure its success.  Metrics are the best way to know where you stand, how close you are to your goals, and whether something is working as intended.  They help you determine what is working and what isn't, which helps you focus your efforts on the most important areas of your business. Without them, it's very difficult to tell if you are making progress or not. In this article, we'll discuss several useful metrics that can help you decide if your learning programs are working or not. 
Measure Engagement
To measure your LMS's effectiveness, you must first define what metrics are important for measuring. Engagement is one of the most pivotal metrics for determining success. Boring content doesn't engage learners. In fact, it does the exact opposite. The learning and training experience for your employees needs to be efficient and engaging to be successful. Analytics provided by a good learning management system can help you determine how engaging your material is for your teams. If employees are engaged, they'll be able to take away more from the learning process and be able to apply it to their day-to-day work. If not, they might fail spectacularly and not live up to their potential. Engagement is a measure of how actively learners are involved in the learning process. Enthusiastic, inquisitive, and apt employees are probably more engaged with the work than those who seem unhappy and annoyed. You can measure engagement through analytics, surveys, charts, and both qualitative and quantitative assessments. Whatever you do, actually listen to your employees' feedback so that you can make the adjustments necessary to improve your learning programs.
Measure Efficiency
Engagement is only part of the equation for measuring success of your learning management system. You also need to measure its efficiency. Approximately how long are courses taking to complete? How are people completing them? Are they skipping parts of the course? Are they spending more time on certain areas than others? What percentage of students tend to drop out as they work on the module? These are all important questions that can help you determine the efficiency of your programs. The insights you take away from this can help you retool and rework the content in your modules to ensure that your students are more engaged and efficient as they train to work on your team.
Measure Completion Rates
Completion rates are another vital metric for any learning management system. It tracks the way a user progresses through and interacts with the platform. By looking at these numbers, you can get precise information that can help determine goals, a new direction for content, or help inform newer content. You can learn a lot from completion rates. A very low completion rate means people are dropping out and aren't engaging with your content. Maybe it's a poor design. Perhaps the information is irrelevant. Or it could be too difficult. Your LMS interface should allow you to not only create effective content but also branded for your company to ensure the most engaging experience across the board. This can boost completion rates and lead you to more success with your learning systems.
Measure ROI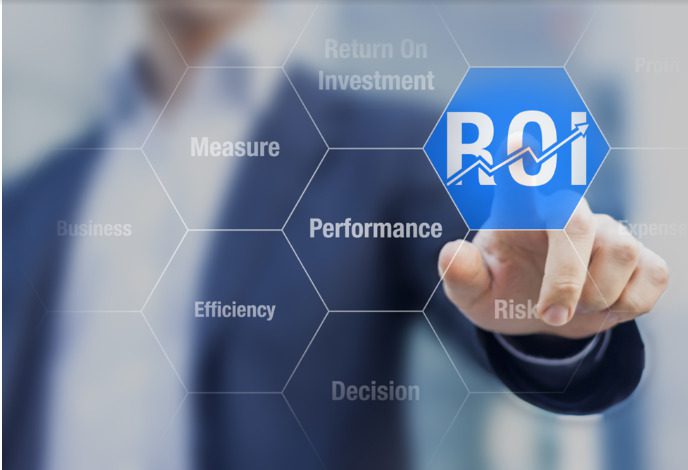 A measure of return on investment (ROI) is important for any business, because it helps you determine if your LMS is truly working for you, or if it's time to find an alternative. ROI is a method of comparing the effectiveness of your learning platform to other learning platforms. LMS ROI can be calculated in various ways and should serve as a useful metric for helping you decide what systems work best for your company/team's needs. Truly understanding LMS ROI is key to ensuring your program is effective and ideal for your team.
Get Feedback From Users 
The final step of determining how well your LMS system is working is to solicit feedback from users. Consider polling them with pulse surveys, survey tools (like Survey Monkey), or simply asking around. Ask for ways to improve the LMS, the curriculum, the content, and more. Find out if they noticed any bugs or had login issues. Ask for suggestions and improvements. Whatever you do, be thorough and use the feedback to make your learning programs better.