How well do you understand non-fungible tokens (NFTs) and Metaverse? Or did you know that people are already spending millions buying virtual luxury items like watches that they can't hold with their physical hands? Yes, the NFTs and metaverse continue to headline news on the crypto space as the latest trend sweeps across the internet. 
NFTs are quickly becoming an instrumental part of popular culture as both establish big-name brands and emerging digital industries continue to join the metaverse revolution. The world is the witness as metaverse and augmented reality shapes the future of web 3.0. As such, NFTs are now expanding into the luxury products world to bring communities together for the love of technology and luxury. 
What Exactly Is an NFT?
An NFT can be defined as a collectible digital asset that holds some form of verifiable value registered on a blockchain that can be traded like any other commodity.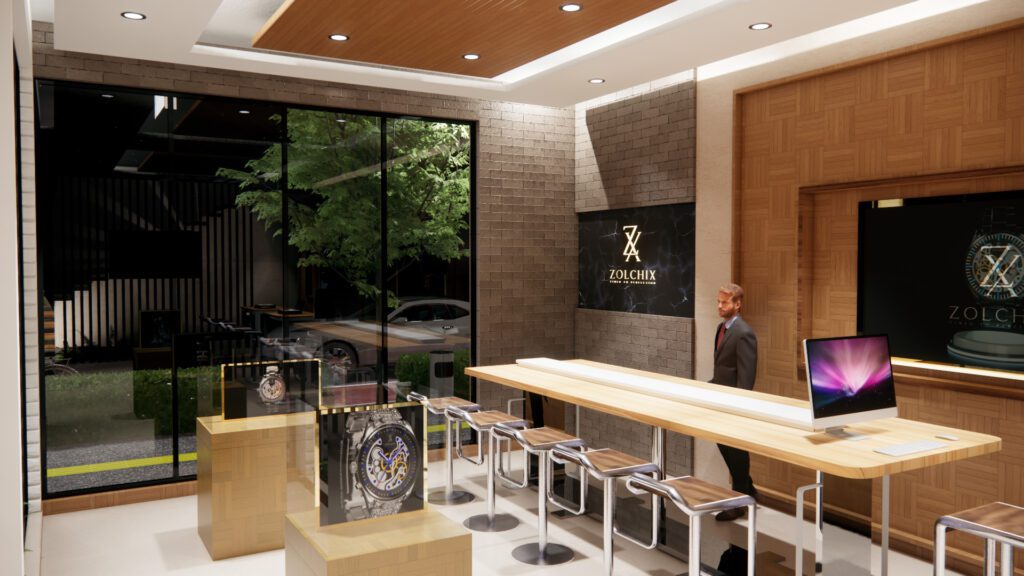 Metaverse, on the other hand, is a virtual world where you can do everything you'd want to do on earth- a shared world where everything happens in reality. 
The merger between NFTs and metaverse continues to take shape, attracting investors and creating new ways to own luxury assets. Digital luxury watch brands such as Zolxhix are extending the concept to cultivate a community where luxury products, metaverse, blockchain, and collectibles meet real life. Zolchix is the first digital-only luxury NFT watch brand with augmented reality and metaverse compatibility. 
With access to exclusive NFT watch collections, NFT ownerships, and games, the Zolchix team is pioneering a new normal for luxury brand lovers of tomorrow. Bringing the best trio of NFTs, luxury, and metaverse is a powerful combination where people can join in on a new inclusive economy. 
The opportunity to own a luxury watch has never been more accessible than with the Zolchix NFT collectibles- a community that provides real-time leads for those interested in world gaming. The first watch (Zolchix Espionage) sold out already to usher in a new era of virtual luxury watch ownership. The company is due to release the second watch (Zolchix sub-zero) on 21st February 2022, which is expected to extend its tentacles into the world of virtual luxury assets. 
You could be thinking that Zolchix is an ordinary NFT project?
Well, some like Zolchix have embraced the world 'Luxury' literally by offering owners of digital watches some of the most luxurious concierge services. Yes, this is where the real-world utilities and an exclusive membership system meet to offer you the exclusive benefits for just minting NFT tokens, including discounts and complimentary goods and services at airports, hotels, restaurants, etc. 
The strong belief in luxury metaverse can already be seen as coming. Morgan Stanley is predicting a virtual luxury goods market worth $50 billion by 2030. A renowned Canadian entrepreneur, Kevin O'Leary, is already investing in a watch NFT protocol and is hoping to mint its NFTs as early as July 2022. Even as watch and jewelry makers saw a  25% market dip in sales in 2020, NFTs wearable goods are filling the gap, hence giving investors better opportunities to venture into the world of virtual luxury goods. High-profile creators and luxury brands are increasingly viewing NFTs as the perfect opportunity for them. Perhaps the most significant factors driving the adoption of virtual luxury goods like watches are the characteristics that underpin the intrinsic value of any commodity, which are provenance, permanence, and persistence. 
You can become part of the future of luxury products like Zolchix NFT watches and enjoy the accompanying exclusive discounts and offers on concierge services
For more information on how you can get on board to make your mark on the metaverse, visit https://www.zolchix.com/
Instagram: @Zolchix