Music is something that most people enjoy. Research shows that Spotify, one of the most sought-after music streaming services, has over 433 million users who use the platform at least once a month. This only accounts for one platform, with many more users on other streaming services. When you listen to music and want to keep your phone charged, a charger and headphone adapter can be very useful accessories to own. These adapters provide wide compatibility and are great for cases where you don't want your phone to die while you listen to music.
Charging and Listening to Music Simultaneously
There are two main options when you want to charge your phone and listen to music simultaneously. This applies to smartphones with a single port for charging and connecting to earphones. We will discuss the primary methods that you can use below.
1. Use Wireless Headphones
A convenient option is to use a pair of wireless headphones when charging your phone. These headphones do not require any cable to connect to your smartphone but rather use wireless technology, such as Bluetooth. They remove the interference that you may experience with several cables hanging from your phone and add greater freedom. With this said, you do need to recharge wireless headphones regularly. However, keeping your phone's Bluetooth on when it charges will take much longer to charge fully.
2. Use a Charger and Headphone Adapter
Comparatively, a charger and a headphone adapter are better alternatives. When you use a USB C to earphone jack adapter, it allows you to connect your headphone directly to the 3.5mm jack to USB C on your smartphone. A reliable charger and headphone adapter can realize fast charging and bring excellent acoustic enjoyment when users listen to music.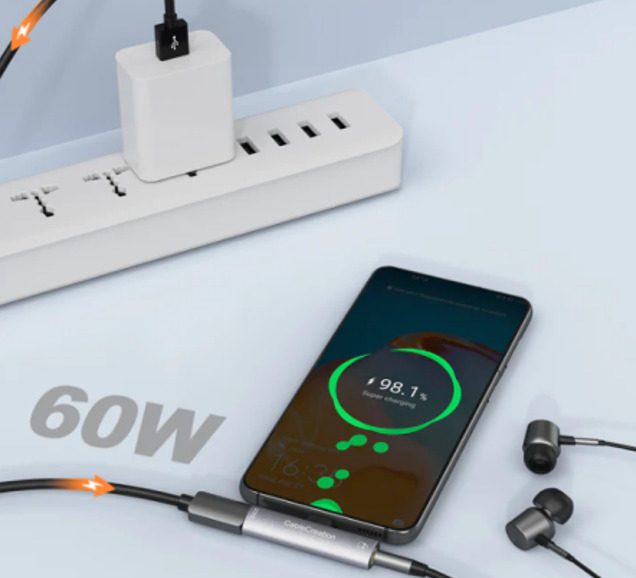 Does a Charger and Headphone Adapter Affect Audio Quality?
One of the most common concerns that people have when it comes to a charger and headphone adapter is related to audio quality. There have been reports of reduced audio quality when listening to music through these adapters. It should be noted that these reports are likely related to weaker-quality adapters. This is why quality matters when it comes to selecting a charger and headphone adapter. A high-quality option doesn't affect the quality of the audio files you want to listen to and ensures you can keep your phone on charge simultaneously.
A Reliable Option: 2-in-1 USB C to 3.5mm Headphone Audio Adapter
The 2-in-1 USB C to earphone jack audio adapter from CableCreation is a good pick among those who want to listen to music and charge their phones. The charger and headphone adapter provides compatibility with various devices, including smartphones and the popular iPad Pro. It provides you with two different ports that you can use. One port is a 3.5mm jack, and the other features a USB-C interface. This allows you to plug both your headphones and a charger into your phone at the same time. Here are its features:
l Fast charging up to 60w
l Stable and high-quality audio transmission with DAC of 44.1/48/96/192KHz/384K sample rate and 16/24/32-bit
l Simplistic and modern design with aluminum shell
l Drive not required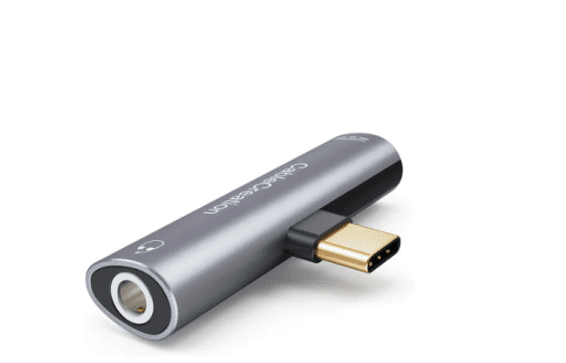 Conclusion
With a diverse range of cables, CableCreation provides you with durable and high-performance options that give you an immersive experience. CableCreation manufactures the best charger and headphone adapter, as well as a range of other equipment. The latest Christmas deals will begin from December 3rd to December 30th, offering a 30% discount to you. You can enjoy a discounted price for purchasing all of our products, including the 2-in-1 audio adapter. If you want to enjoy the discount, please make sure that you fill in the sitewide discount code CHS30. Contact CableCreation for more discounted products!