In commemoration of our 5 years of serving farmers, Grekkon Limited has a new irrigation company in Mombasa. Grekkon Limited – Irrigation Hub, Mombasa opened its doors on the 7th of February 2022. This is 5 years after the first office started operations from Nairobi. Grekkon Limited – Irrigation Hub, Mombasa is located along Jomo Kenyatta Avenue, opposite the Mombasa Pentecostal Church.
Products
1.1. Drip irrigation
double emitter pre-perforated drip tapes for vegetables
tomato drip irrigation
button drip irrigation systems for orchards, and forestry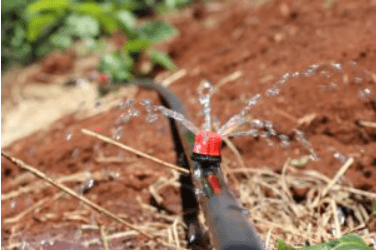 button drip system on avocado
1.2. Sprinkler systems
rain gun sprinklers to irrigate large diameters
flange type rain gun sprinkler[/caption]
impact sprinklers for small to medium scale farms                                                                                                               
lawn pop up sprinkler
butterfly sprinklers for small gardens and lawns
micro sprinklers for lawns and orchards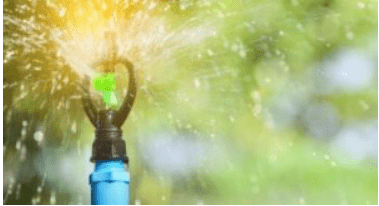 micro sprinkler
1.3. Rain hose kits. These are pre-perforated pipes through nano technology that provide overhead irrigation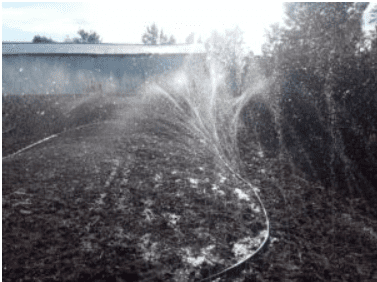 rain hose irrigation system
Every irrigation system comprises of a main line and/or a sub main line. These pipes are either high density polyethylene pipes (HDPE), polyvinyl chloride pipes (PVC), or PVC delivery pipes. Every pipe type has it's own fittings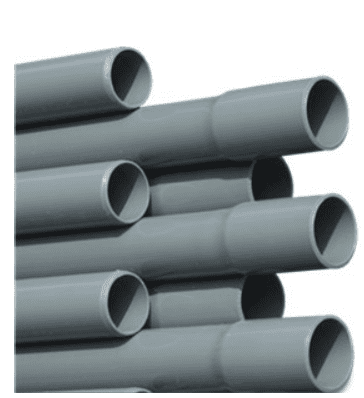 PVC Pipes by Grekkon Limited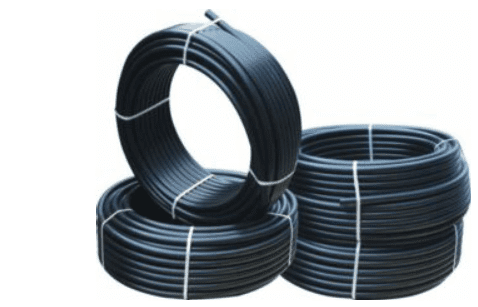 16mm HDPE pipes
These are UV treated HDPE geomembranes as;
0.5mm. for fine textured surfaces

0.75mm. for surfaces with murram

1mm. for rocky/ stony surfaces

a dam liner on a reservoir
Greenhouses
They are categorised by shape, and/or by main frame material
3.1. By shape. They are either tunnel type which are constructed in highland or cool locations. Or vented type done in warm or mid-low altitude areas
3.2. By structural material. They are either steel or wooden. All wooden greenhouse are 'vented types'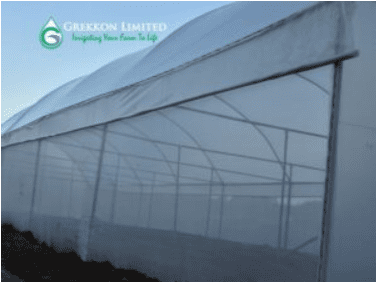 a steel frame, tunnel type greenhouse
Solar dryers
These are crop drying units made from galvanised steel with a UV treated polythene paper cover.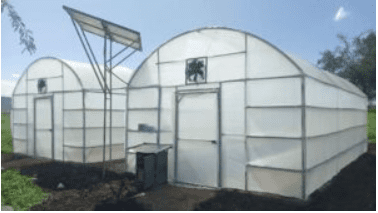 solar dryers in Taveta by Grekkon Limited
Water pumps
5.1. Solar water pumps for shallow and deep wells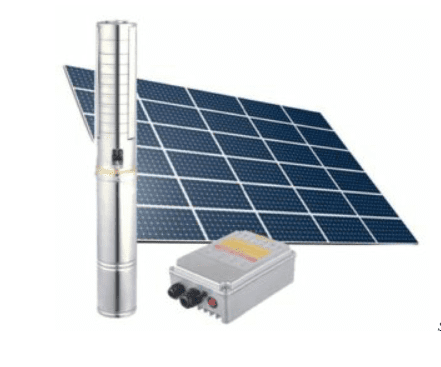 solar water pumps
5.2. Electric surface and submersible pumps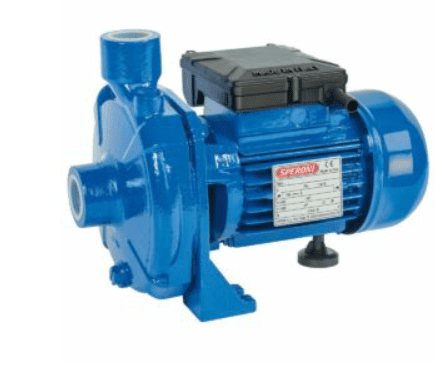 electric surface water pump[/caption]
5.3. Diesel generator water pumps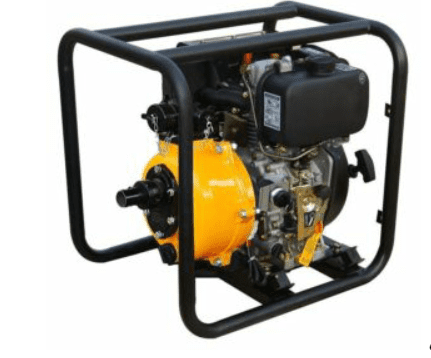 diesel water pump
5.4. Petrol generator pumps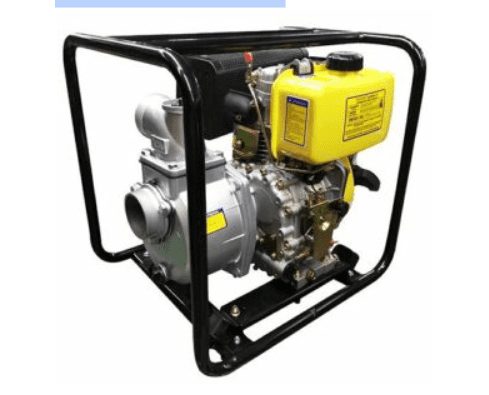 Agriculture nets
6.1. Shade nets. They shade the crop from excess sunlight. They are supplied as; 30%, 55%, 75%, and 90% shade

a shade net structure
6.2. Insect nets. They protect the crop from insects. They are supplied as light or heavy gauge
6.3. Bird nets. They protect the crop from bird pests
Planting trays and coco peat
Planting trays as; 28, 50,66, 128, 200, and 288 cells for all crops. These come with coco peat planting media
Irrigation company in Mombasa
Service
We provide tailored agronomy support service to all our farmers in east Africa. A detailed crop production hand book detailing all key aspects of crop production is given in every project