Your iPhone 14 suddenly shut off and then never turns on or charges again, and you're agonizing. Recently, the iPhone won't turn on has continued to be a hot topic on forums, and many iOS users have reported that their devices have also encountered this "unexpected malfunction". In this article, we will focus on the causes and solutions for iPhone 13/14 that won't turn on or charge.
Tip: The solutions summarized in this guide are applicable to most iPhones, including iPhone 12, iPhone 13 Pro, iPhone 13 Pro Max, iPhone 14 Pro Max, and so on. However, the procedure may vary slightly from device to device.
Part 1: Why Won't My iPhone 13/14 Turn On
Even the best Apple experts can't explain the exact cause of an iPhone died and won't turn on, but for other relatively new devices such as the iPhone 13 and iPhone 14, a software crash is the most likely reason why they won't turn on. Apart from that, you can also check your iPhone for hardware issues like cracked screen, malfunctioning power button, loose (damaged) charging port, etc.
If the iPhone is still under warranty and has never been dropped on the floor or come into contact with any liquids, there is a good chance that the iPhone has a manufacturing defect and you can contact Apple Support for a free repair or replacement.
Part 2: The Best Way to Fix iPhone 13/14 Won't Turn On
Unknown iOS software errors are not easy to fix, but you don't have to be frustrated, iOS Repair Genius will make it a breeze, it is a professional tool developed by iSunshare tech team that focuses on fixing all kinds of iOS software errors. With its help, you can effortlessly fix iPhone won't turn on, iPhone stuck in SOS mode, iPhone white screen and other system malfunctions. Moreover, it also supports you to upgrade or downgrade iOS.
Most importantly, the software focuses on protecting all the files on your device during the whole repair process, and will not delete any data while fixing iPhone faults quickly.
Step 1: Download iOS Repair Genius from the official iSunshare website to your computer and install it.
Step 2: Launch the program and select "System Repair".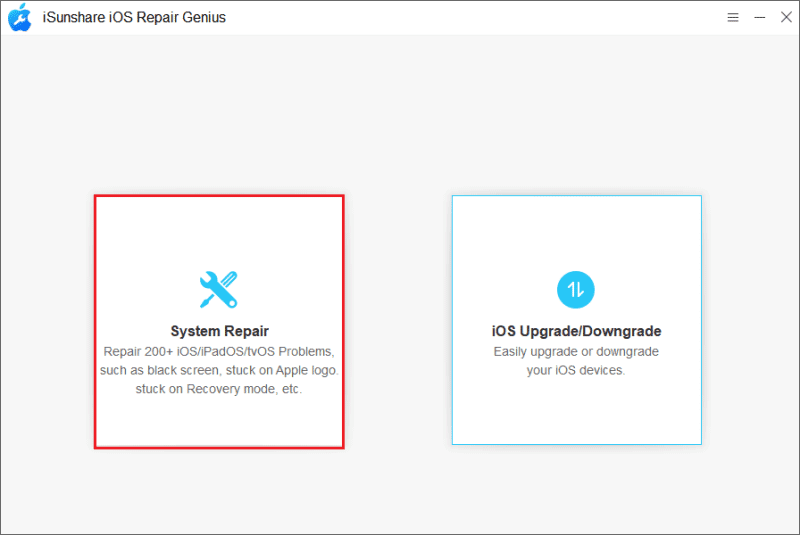 If the iPhone is connected to the computer, click "Standard Mode" and then click "Start" to continue.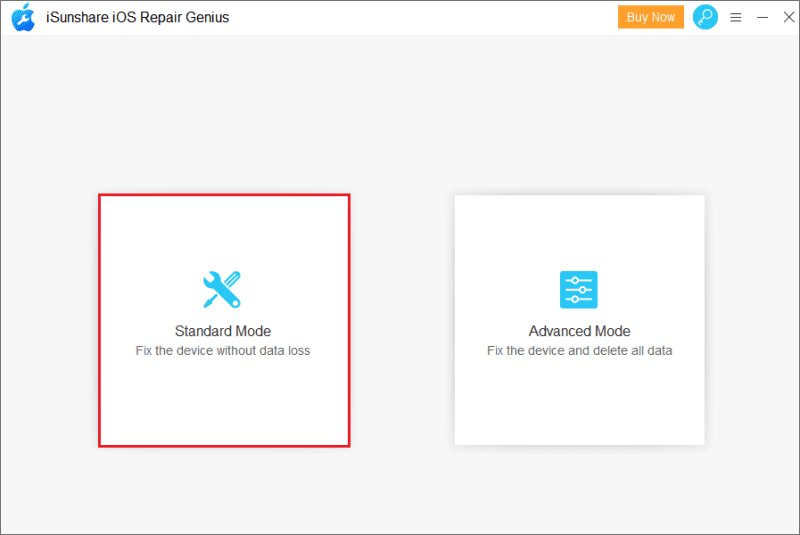 Step 3: iSunshare iOS Repair Genius will automatically recognize your iPhone information and then enter the firmware package download interface. The size of the whole firmware package is about 5GB, just click "Download" to get it.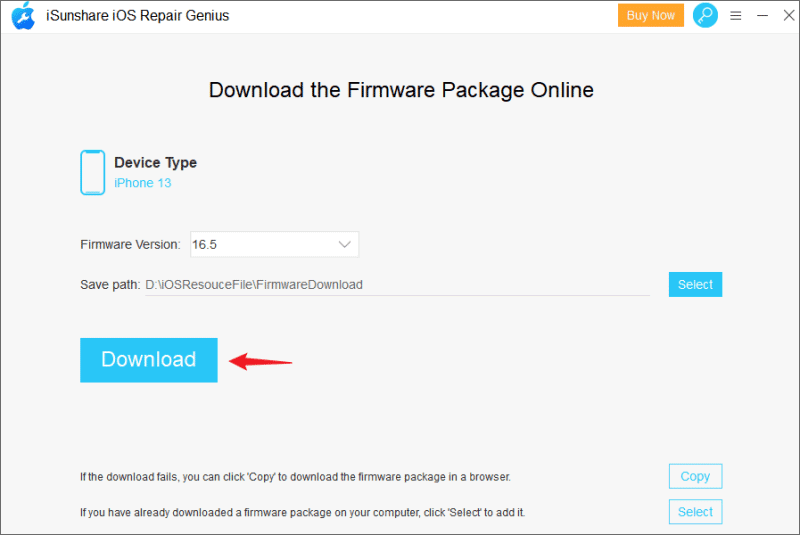 Step 4: After finishing the firmware package download, click "Repair" to start the repair process and wait.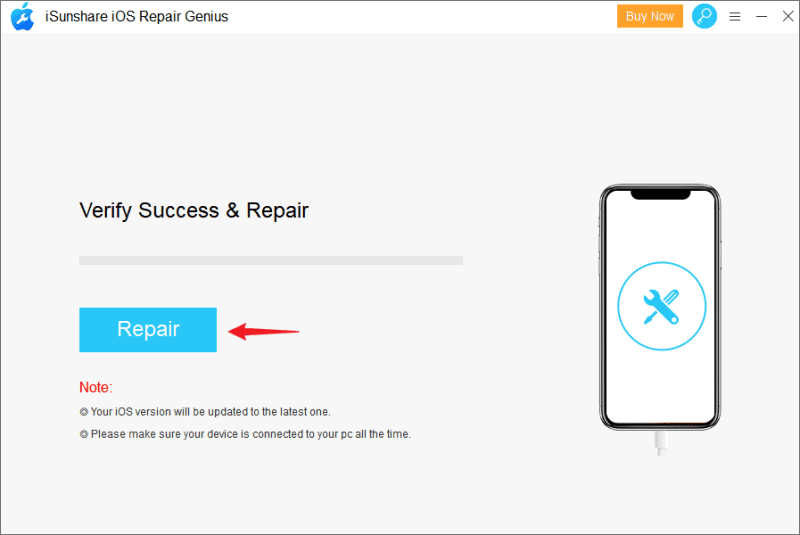 When you see the following page, your iPhone will be back to normal and reboot.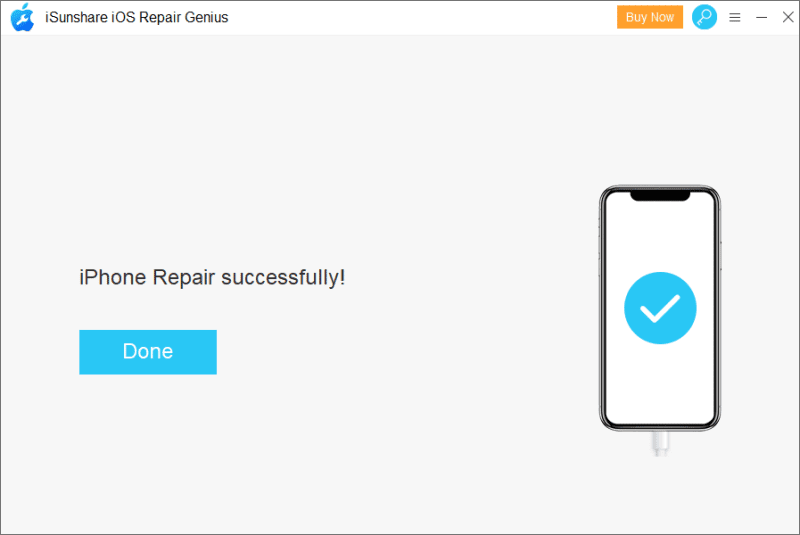 Part 3: The Common Ways to Fix iPhone 13/14 Won't Turn On
The following solutions may be able to help you solve the iPhone 13 won't turn on issue, it's worth noting that their success rate is not that high and there is a risk of data loss.
Way 1: Check Lightning Cable and charge iPhone
When the iPhone is completely drained it will not turn on and charging the iPhone is an easy little task. Does the iPhone screen light up with the charging logo as usual after the lightning cable enters its charging port? You should first troubleshoot any anomalies with the cable, charging port, and power outlet.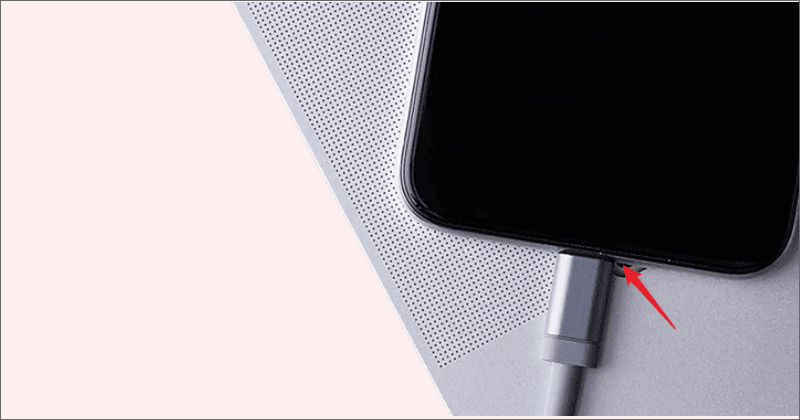 Make sure everything is working properly, leave your iPhone to charge for an hour before trying to turn it on, and maybe your iPhone will be turn on again.
Way 2: Force Restart iPhone
System overheating, firmware errors, and software crashes can cause your iPhone 13 won't turn on or charge. These are some of the common system failures of electronic devices and sometimes a simple force reboot can eliminate them and the iPhone is no exception.
How to force restart iPhone 13/14?
Step 1: Press and hold the Volume Up button for about 3 seconds and release it, then press and hold the Volume Down button and quickly release it.
Step 2: Now press and hold the power button for about 10 seconds.
Step 3: The Apple logo should appear on the iPhone screen, release the power button and iPhone will start. If the screen is still black and nothing happens, go to the next option or try a few more times.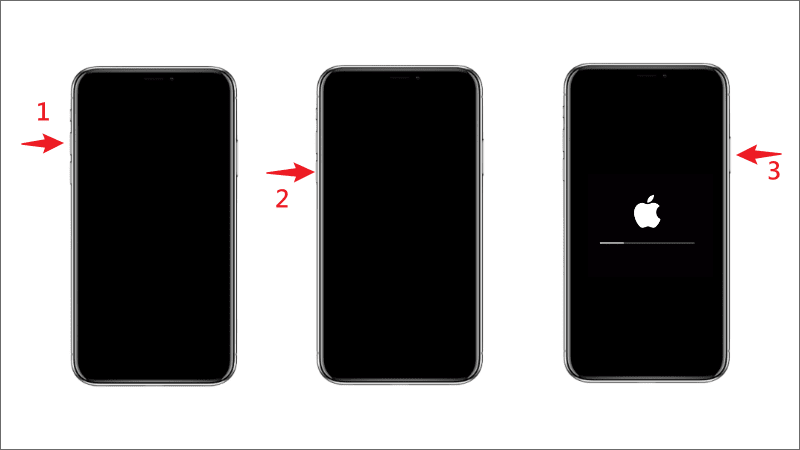 On reddit, some users reported that on the first forced reboot, the iPhone remained off and unresponsive. But when they repeated this action several times, it worked. I think this will be a useful information for you.
Way 3: Restore your iPhone to Factory Reset
Restoring your device to factory reset is a very effective but risky way to lose all the data on your iPhone. Think twice if you don't have regular backups and have important files on your iPhone. The iTunes won't recognize the iPhone in an inactive state, so you need to put it into recovery mode.
Step 1: Connect your iPhone to your computer with a lightning cable and run iTunes.
Step 2: iTunes will automatically detect the iPhone in recovery mode and prompt you to "Update" or "Restore".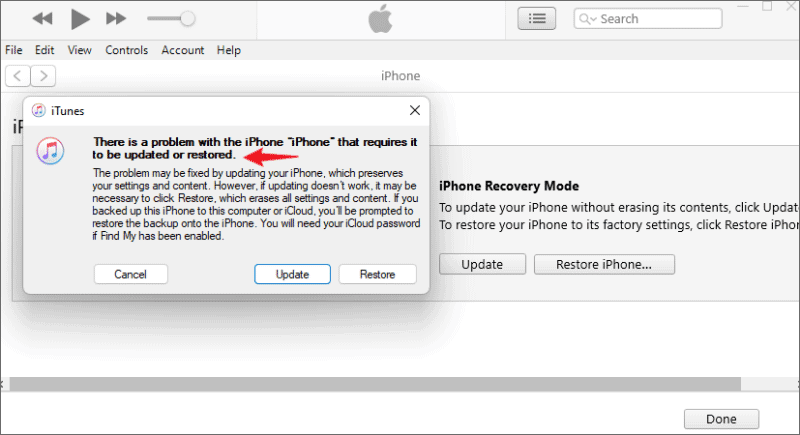 Step 3: Click the "Restore" option, iTunes will start to download the latest available software and then restore the iPhone to factory settings. When the Apple Logo is displayed on the iPhone screen again, it means your device is ready to turn on.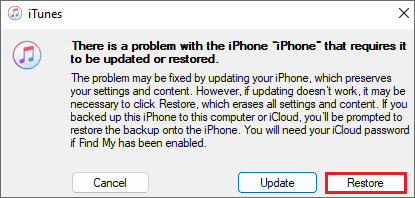 Way 4: Contact Apple Support
As mentioned at the beginning of the article, contacting Apple support is one of the solutions. Follow the instructions to bring the iPhone that won't turn on to one of Apple's official repair stores, then a professional repairer will evaluate the possible reason why the device won't turn on, and if your iPhone 13 or 14 is still under warranty, they'll repair it for you free of charge.
Note: If the iPhone has a hardware malfunction that is caused by human damage, such as a cracked screen, visible signs of a drop or water immersion, etc., this may require a costly repair, even if it is under warranty.
[Video Tutorial] How to Fix iPhone 13/14 Won't Turn On or Charge
Summary
In this article, we shared five ways to fix an iPhone won't turn on, and if at this point your iPhone has come back from the dead, don't forget to let us know in the comments which one worked for you and share it with others who have experienced the same thing!