I always find traveling and meeting new people to be exciting. Being the adventurous person that I am, I ventured on my first travel abroad in 2015. Traveling at a young age comes with a lot of learning; it introduced me to new knowledge and experiences. I could say it changed me entirely as a person. You get to develop new perspectives on life and understand different cultures and people.
However, traveling also comes with a lot of risks. I used to avoid making plans when traveling and just go on with whatever would come my way. I traveled to Asia in 2015. I would stay in an island province for one week and move to another the next week. I saw the world from the beach, the airplane window, and even from the top of the bus. I fell in love with Asia.
When I went back to my home country, I instantly had the feeling of wanting to go back to Asia. However, I was also partly worried about keeping myself financially secured. I decided to travel back to Asia and find a job there, this time in Thailand, to sustain my lifestyle. I lived in Bangkok and worked as an English teacher while freelancing as a content writer for an online site.
Why do I want to invest?
The pandemic came and I saw how it affected my finances badly. Schools were closed and there was a lot of uncertainty going on. I have an emergency fund, but I was not so sure how long it can sustain me. Luckily, my sources of income continued to provide me with enough funds to stay in the country while borders are closed.
The fear and uncertainty that the pandemic caused me was enough to panic about my finances and my future. I started thinking about my long-term future and not just living life one day at a time. That's when I tried to find investment options, as well as articles on how to manage my finances well as an expat in a foreign country. At first, I was a little hesitant as I didn't know where and how to start, but the urge of wanting to have a secured future and the fear of wasting so many opportunities to invest early prevailed over my doubts.
I know that I need to build some assets in order to secure a long-term future. It is an important move to make sure that I have something left to get me through the rainy days like the pandemic, getting fired from a job, or getting seriously ill. I had to plan my spending and cut some unnecessary costs. This enabled me to save a lot of money. I also planned how to build my wealth as efficiently as possible from my savings.
How did I meet Adam?
By this time, I was already looking for ways to invest my hard-earned money. I am not getting any younger, I know. If I want to be financially free and decide to settle down later on in life, then I have to seriously consider growing my financial portfolio. I was able to talk to a lot of people and received some valuable advice on how to manage my finances and how to grow my money through investments. Many suggested that I get a financial advisor and that it will be a great help. One friend sent me a link and that's where I found out about Adam Fayed.
Adam assessed my current position and situation and guided me through the best options to protect myself financially. He personally walked me through the process of investing and made sure that I understand well the consequences of my financial decisions.
Who is Adam?
I still haven't met Adam in person since I am currently based in Bangkok and he is based somewhere else, but we are regularly talking over the phone about financial and investment matters when there is a great need despite his busy schedule as founder and managing director of expat financial advisory service, International AMG and adamfayed.com. It is a global wealth management company that caters to clients, especially expats, in over 100 countries. I will talk more about International AMG under a separate heading.
Adam was born in Scotland and lived most of his life in England. He spent most of his time overseas, specifically in Japan, China, South East Asia, and some parts of Europe, for more than ten years now.
Adam has assisted numerous expats like me, as well as locals, with their wealth management strategies, including setting up cross-border accounts and providing access to solutions that are often only available to the ultra-wealthy. The thousands of successful clients that he has are testament to his expertise in the field and thorough understanding of the financial markets. As a young expat in a foreign country, the services that Adam extends are invaluable.
Adam is the best financial advisor for an expat like me because he understands the ups and downs, and financial priorities associated with the life of an expat, being an expat himself. He is very focused on his goal is to provide financial security to people and families.
What is International AMG?
International AMG Ltd. is a British-owned company with clients in over 100 countries that invest regularly or as a lump sum. The company has culturally diverse employees from the United Kingdom, Italy, South Africa, Portugal, China, Bulgaria, South Korea, the United States of America, Canada, and the Philippines.
What I like about this company, apart from their products and services, is their approach to their clients. Transactions are very fast and smooth. The employees do not use jargon, formality, and don't waste time. They can set up policies and process withdrawals and top-ups within 24-72 hours by employing innovative technology. I could say there's a sense of familiarity while maintaining the relationship to be very professional.
They also assist their clients in saving money. Instead of having traditional flashy offices for in-person transactions which makes it difficult for overseas clients to make a deal, the company focused on online methods and being efficient. As transactions are online, service fees are charged at a very reasonable price to clients' accounts. You could say there's a shared interest because they were able to set their clients' interests above everything by aligning the interests of their clients and employees.
The company always aims for excellence especially since it is their clients' investments that they are managing. Their stringent internal compliance process makes sure that procedures are reviewed on a regular basis and monitored independently. This is very important for me as a client since I have to feel certain that my accounts and investments are secured.
What's my experience with Adam?
He was very easy to contact and he is almost online most of the time. I understand that good financial advisor like Adam are very busy due to a number of clients. Financial advisors must also understand that the majority of clients have legitimate demands and deserve timely responses to their queries. Personally, I would not keep paying someone for financial advice if they don't return my calls. Luckily for me, I found out about Adam and his company. He always makes himself available for me to talk about my concerns and doubts. He always makes sure to return my calls if he was not able to answer them. He also makes sure to send a message before calling me to make sure that he is not disturbing me.
Adam is very professional, detail-oriented, straightforward, direct-to-the-point, confident, and an excellent communicator. The first moment that we talked, Adam made me feel that he is eager to listen and that he is putting my interest before his. He carefully gave me a straight-to-the-point assessment of my current financial position while not making me feel overwhelmed. This is important for me especially since it is my first time having someone manage my investments.
Not all clients are financially savvy, or particularly interested in their financial issues, especially myself who is not fond of doing math. I believe it is the advisor's responsibility and task to explain why they recommend a specific course of action or financial product to their clients, and to do it in a way that makes sense. I would never want to let somebody I'm paying talk down to me or make me feel less knowledgeable. Adam made sure that I understand every detail of the financial product without making me feel intimidated by the figures or by the way he speaks. Trust is difficult to build, it's true, but it becomes easy with the right financial advisor.
My current accounts have already performed well up by about 8%. Adam is giving updates from time to time. He is serious about looking out for my interest and is very keen to find and suggest the best-tailored solutions for my needs and requirements. He was able to help me invest wisely and grow my investments at a young age. With how Adam is handling my investments with utmost care and reliability, I am able to concentrate on other important things in life with confidence that my investments are well taken care of.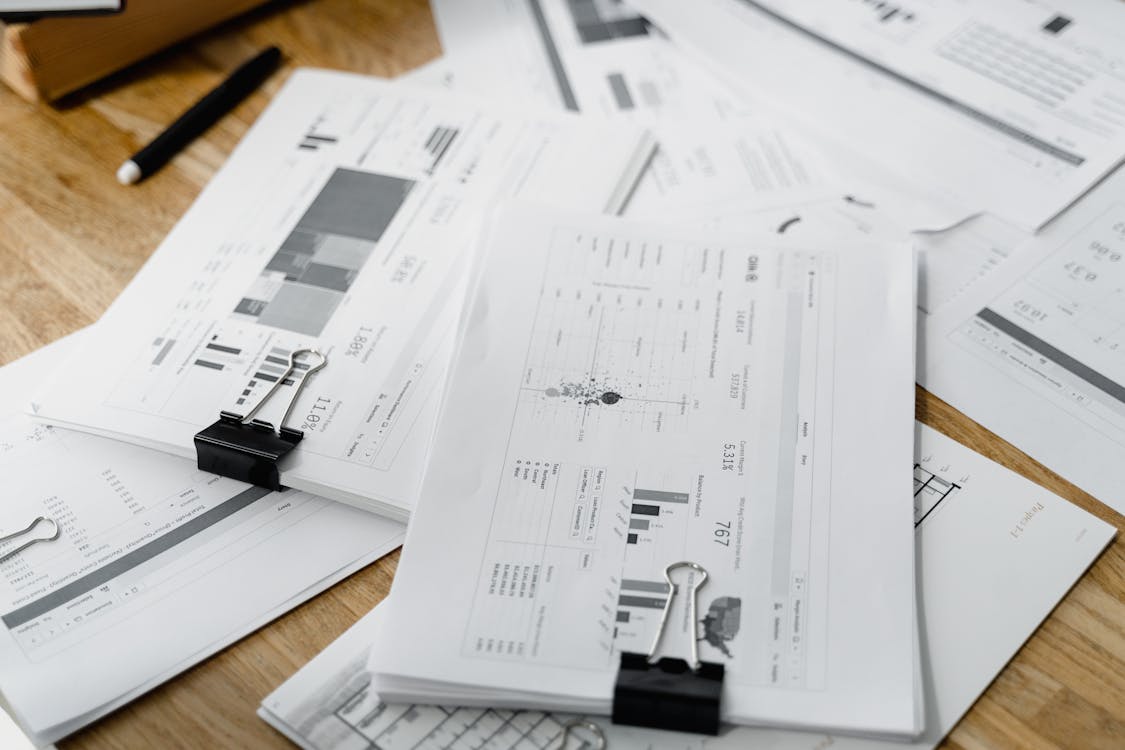 Image Source: Pexels
What are Adam's Services?
Monthly Investment
Everyone should save and put aside money for the future. Saving money on a regular basis is the most effective approach to accumulating capital. There are programs tailored to each individual, whether it's saving for a down payment on a home or investing in the future of your children. When it comes to monthly investment, there are a number of important considerations that are unique to each person's needs. In a world where we don't even know what tomorrow will bring, we search for solutions that provide flexibility. We concentrate on schemes run out of well-known financial centers with a well-developed regulatory structure and a favorable tax environment.
Adam and his team of financial advisors provide guidance on the design and structure of these plans, as well as examples of the ones that are most suited to each client's specific financial needs. Monthly investments have the benefit of not relying on market timing, but rather on what is known as "Dollar-Cost-Averaging." For example in my case, I am able to make money and grow my financial portfolio by investing regularly regardless of market circumstances and even when the markets are on a downtrend movement. Compound interest is another feature of Regular Savings vehicles; it is a great addition to the overall interest and growth potential.
Lump-Sum Investment
Private consumers, particularly those with large sums of money to invest, are expecting more investment variety and diversity than ever before. Always concerned of the impact of inflation on the long-term value of their cash, many investors are turning to asset-backed investments rather than typical bank products. Portfolio services start at $35,000 and go up from there. The good thing about International AMG, is they have access to some of the world's largest financial institutions, which provide bonds and mutual funds. Due to compounding, investors who invest for the long term might expect higher returns.
Expat Services
Investment Bonds
There are several advantages to investing in bonds issued by life insurance firms. This sort of bond consolidates all fund administration into one location. Life insurance firms can buy funds at a much lower cost. They also have more capacity to minimize various taxes, such as Capital Gains Tax or Inheritance Tax, when transferring between collectives. Offshore bonds, in any case, provide a path to actual tax deferral and are often regarded as ideal vehicles for inheritance tax planning. The freedom and choice of an offshore bond, together with its financial planning variety and administrative ease, provide significant tax planning benefits.
Critical Illness and Life Assurance Planning
One of my main concerns is how my family would shoulder the finances if I die or if I am diagnosed with a serious illness. Surely, I don't want them to be burdened. There is a very important, practical reason to consider what could happen when someone passes away. Death and illness are existential problems that come at a great financial cost. Will my family be able to maintain their existing lifestyle after spending so much on my medication or burial? Will they be able to cover all of their day-to-day expenses? Although most of us would rather not think about death or terrible sickness, everyone requires financial security. As a result, if the unimaginable occurs, people who rely on you will be taken care of thanks to early assurance planning. We all pray it never happens to us, but there are a variety of advantages that can help in the event of illness, injury, or death.
I-AMG helps clients find the best life insurance and critical illness coverage to deal with the financial burden of a loved one's untimely death or loss due to serious illness. They partner with a variety of insurance providers that offer a variety of life insurance options, including term life, whole life, and investment-linked policies.
Improving your existing expat investments
I-AMG also helps clients to have superior returns from their already existing regular savings plans, bonds, or SIPPS/QROPS pensions with Zurich, Quilter (Old Mutual and Skandia), Utmost International (Generali), Friends Provident, Providence Life, STM, RL360, Sovereign Trustees, or Hansard.
Recommendation
If you are a young expat like me who wants to start his journey towards being financially free while enjoying the best things in life, you should begin by seriously considering building up your capital and investing your money. Talking with Adam is a good way to start the journey. I am very happy and confident to recommend the financial advice services of Adam to everyone. I personally recommend him to my friends and family since I always want them to have a better future and start investing as early as possible. I dream of retiring in the future with the confidence that I am financially secured. I have trust in Adam that he will help me get there.