You are on the right track if you desire to learn some new investment skills and run a legitimate business. Financial literacy cannot be overstated. Even seasoned investors can find the world of finance intimidating with countless investment opportunities, market volatility, and economic growth.
Prosperi Academy is one of the platforms that have made the art of investing that has been mysterious and difficult to learn accessible to all.
Why Investment education is needed
Not only the wealthy or financial specialists can invest. Investment is a vital instrument for accumulating wealth, reaching financial objectives, and safeguarding one's future. But to the inexperienced, the world of investing can seem like a maze of mysterious jargon, tactics, and risks. Prosperi Academy fills this gap by providing a reliable and user-friendly learning platform that demystifies the intricacies of investing.
A Lighthouse for Investment education
If you are checking online for a pioneer in the field of investment, you may want to try Prosperi Academy. This platform's dedication to giving people of all backgrounds comprehensive, dependable, and accessible investment education sets it apart and establishes it as a legitimate company.
To be clearer, Let's explore the 5 main attributes that distinguish Prosperi Academy as the premier learning resource for investment education:
The cutting-edge AI mentor at Prosperi Academy was created to meet the various learning requirements of its users. It acts as a virtual mentor, able to respond to particular queries and offer insightful counsel on a variety of subjects. Comprehensive courses, useful quizzes, and interactive simulators, which make learning a dynamic and stimulating experience, are at the heart of its offers.
Whether you're a beginner or an expert seeking to enhance your knowledge, Prosperi Academy's AI mentor will help you every step of the way. One of its distinguishing features is its emphasis on investment education. With the carefully selected courses, you can learn about finance and investing, and you can even practice your skills before making real investments with a demo version of investing.
The AI mentor is well trained and so it offers flexibility in its approach to learning because it is aware that learners have a variety of obligations and schedules.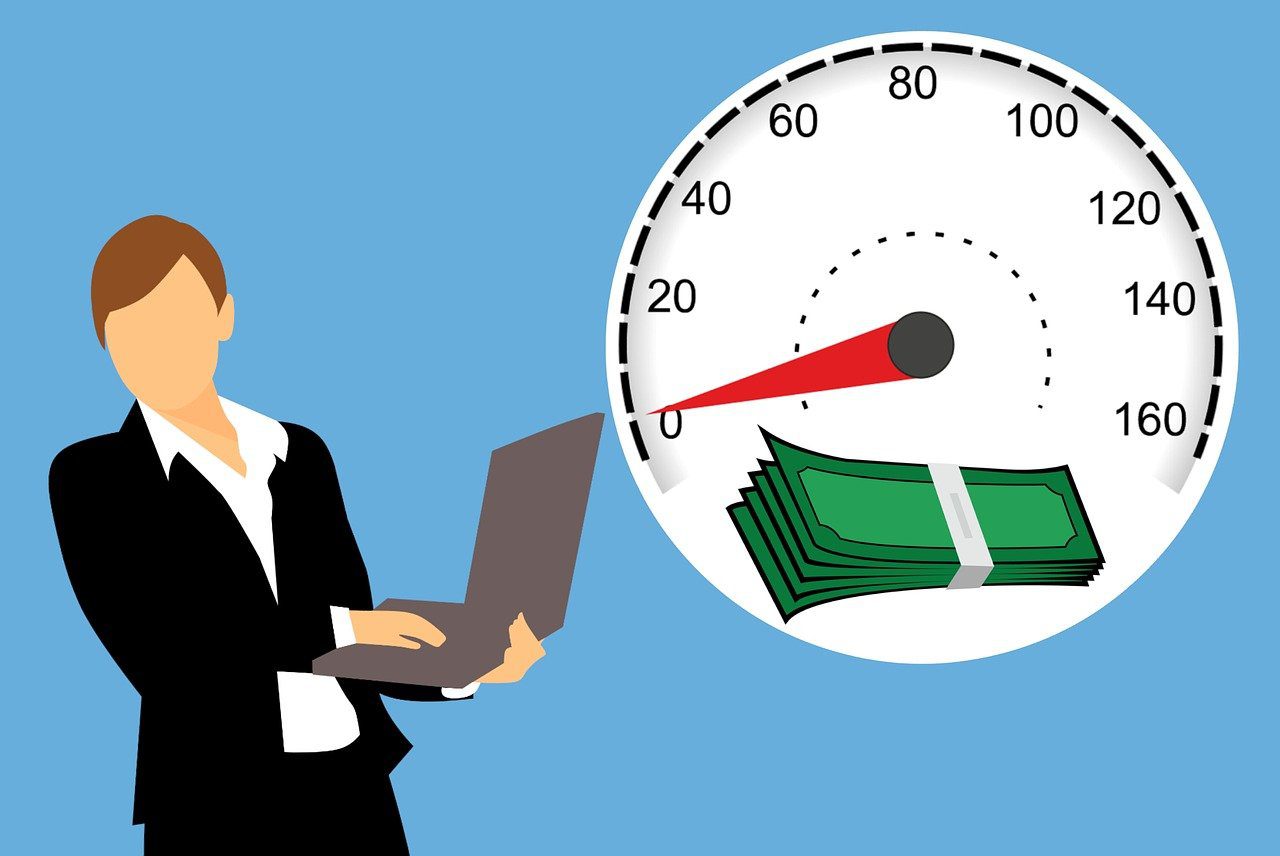 You may pick the times you want to learn, which makes it simple to incorporate financial education into your everyday schedule. The investment education is designed to meet your needs, whether you prefer early-morning sessions or late-night ones.
Choose your learning goal
When it comes to investment education, there is no one-size-fits-all-all. Everyone who pursues investment education does that with different goals such as growing wealth, creating a passive income, or becoming financially independent.  Because of this, Prosperi Academy offers individualized learning pathways.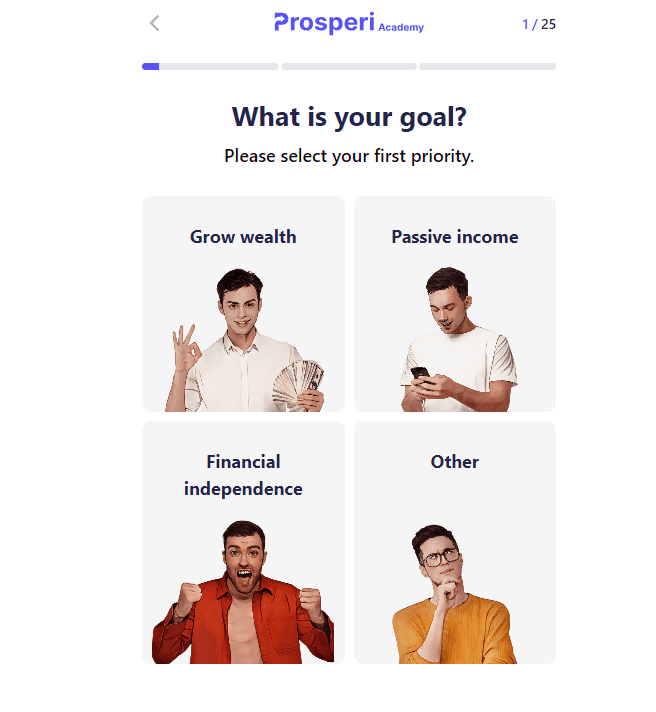 The platform enables you to choose your learning goal as this will allow the AI mentor to capture your needs and help you better at achieving what you want. By concentrating on your areas of need, this individualized approach also makes sure your time is effectively spent.
Making wise judgments while investing is equally as important as making money. By offering unbiased information about a range of investing options and methods, Prosperi Academy supports ethical and open standards. Learners are encouraged to make ethical and responsible investments that reflect their values.
24/7 Customer support and FAQ
Investing can be a solitary journey, but it doesn't have to be. Prosperi Academy is mindful of learners on the platform. Any issues are carefully attended to.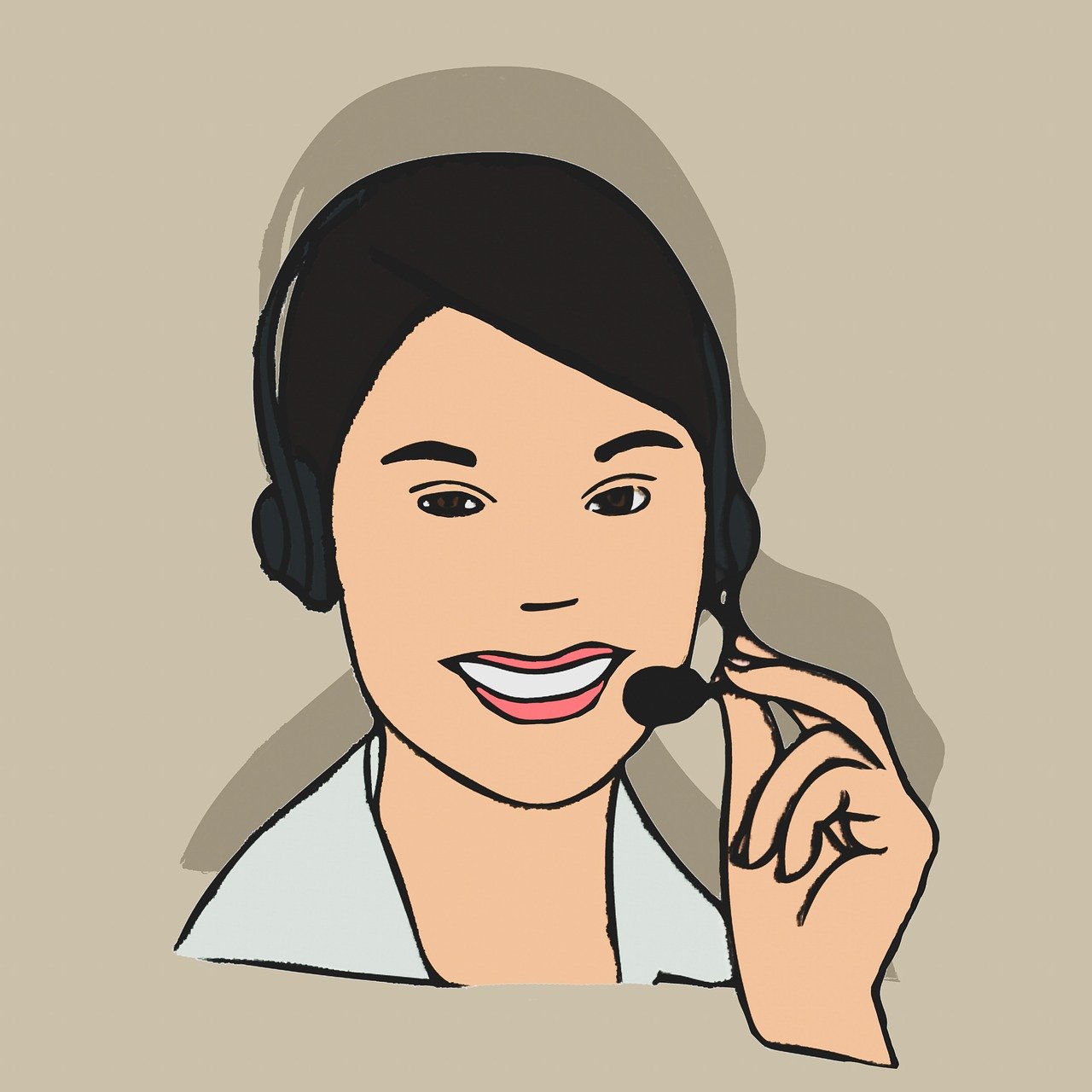 24/7 customer support is available to assist you whenever you need it. You can easily get help from customer support if you need assistance navigating the platform, for instance. The AI mentor is carefully trained to meet all your learning needs but should you have any questions you can always check the FAQ or contact customer services and someone will help address any issues you may have.
Take Away
Prosperi Academy's legit learning platform has emerged as a beacon of hope in the complex world of investing. It has established itself as a reliable resource for people looking to gain financial empowerment by providing a thorough education, carefully designed AI mentor, interactive learning, flexibility, and a dedication to ethics and openness. Prosperi Academy's user-friendly platform makes investing simple and available to everyone, regardless of experience level. Whether you're a beginner starting your investment adventure or a seasoned investor looking to hone your skills.
Prosperi Academy's artificial intelligence mentor can help you take control of your financial future and excel in the investment sector. The platform is also here to assist you on your path to financial success to make sure that investing is not only easy but also a fulfilling journey toward attaining your financial goals.