The current investing environment is uncertain, and the stock market has seen a rapid decline this year.  Many investors are unsure how to respond to market trends such as rising inflation and geopolitical tensions. We asked Alex Fieldcamp to break down the state of the economy, offer an assessment of inflation and the global supply chain, and provide insight into analyzing businesses in the current market.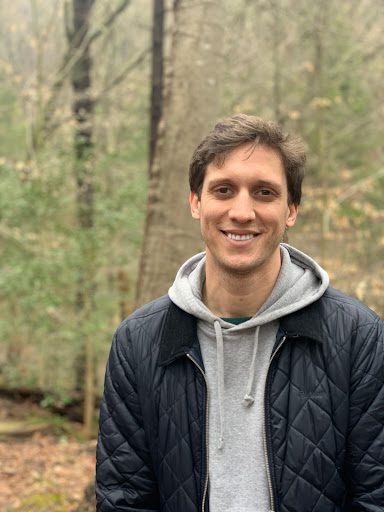 Current Inflation Trends
The recent spike in inflation is the highest this country has seen since the 1980s, and you might wonder what is driving the increase in prices. According to Alex Fieldcamp, the current conditions are due to central bank policies during the pandemic, which led to a drastic increase in the money supply and high demand while supply was limited. 
It is difficult to predict how the economy will play out in the coming months, as the threat of stagflation looms. If a recession is on the horizon, as many economists believe, some industries may have a long road to recovery ahead. 
Global Supply Chain Issues
The recent disruption in the global supply chain has had far-reaching effects on the people and businesses that rely on it.  Decreased production, worker shortages, and increased demand have created a bottleneck effect, resulting in a strain on the market, explains Alex Fieldcamp.
A full recovery will take time, possibly even years. However, as we come out of the pandemic, many businesses are re-configuring their supply chains and creating more resilient systems for the years ahead.
Assessing Business Stability
As a successful financial analyst, Alex Fieldcamp understands which considerations are important when determining the viability of a business. The recent, rapid decline in the stock market has many investors concerned, but a company's financial statements can give valuable insight into the stability and profitability of the business.
Many investors who are new to the markets should understand that financial statement analysis, particularly analyzing resiliency of cash flows, is key to assessing a company's health and whether it will be able to weather a difficult economic period.  Some of the most popular investments with retail investors in recent years have not offered sustainable cash flows, but they are of the utmost importance during times like these.
The Importance of Business Ethics
Regardless of your participation in the market, ethics is a vital component in business and finance. Business ethics offer moral guidelines for companies to ensure fair and legal operations. Organizations such as the Carnegie Council for Ethics in International Affairs, where Alex Fieldcamp is a member, are helping people and companies understand the importance of these considerations.
Alex Fieldcamp Bio
A life-long New Yorker with a rich Cuban heritage, Alex Fieldcamp spent his youth at St. Bernard's, Loyola, and Groton, after which he attended Cornell University to pursue his passion for finance. He has held positions in large investment management firms and boutique investment banks. In addition, he is an active volunteer at the New York Common Pantry, and an avid New York Knicks fan.