Hey there, fashionistas! Get ready to have your minds blown because FOXYLAB NEW YORK is back at it again with their cutting-edge style. They just dropped their latest collection BLUE METHOD, and let me tell you, it's like nothing you've ever seen before. They're taking fashion campaigns to a whole new level, merging the real world with the virtual world. I mean, who needs reality when you can have a metaverse, right?
So, here's the deal: FOXYLAB has created this mind-bending metaverse space where you can step into a surrealistic wonderland that's totally in sync with nature. It's like Alice in Wonderland meets the fashion runway. I'm talking about clothes that spin, fly, and do all sorts of wild moves, while 3D avatars show off the collection from angles you never even knew existed. Traditional models, who?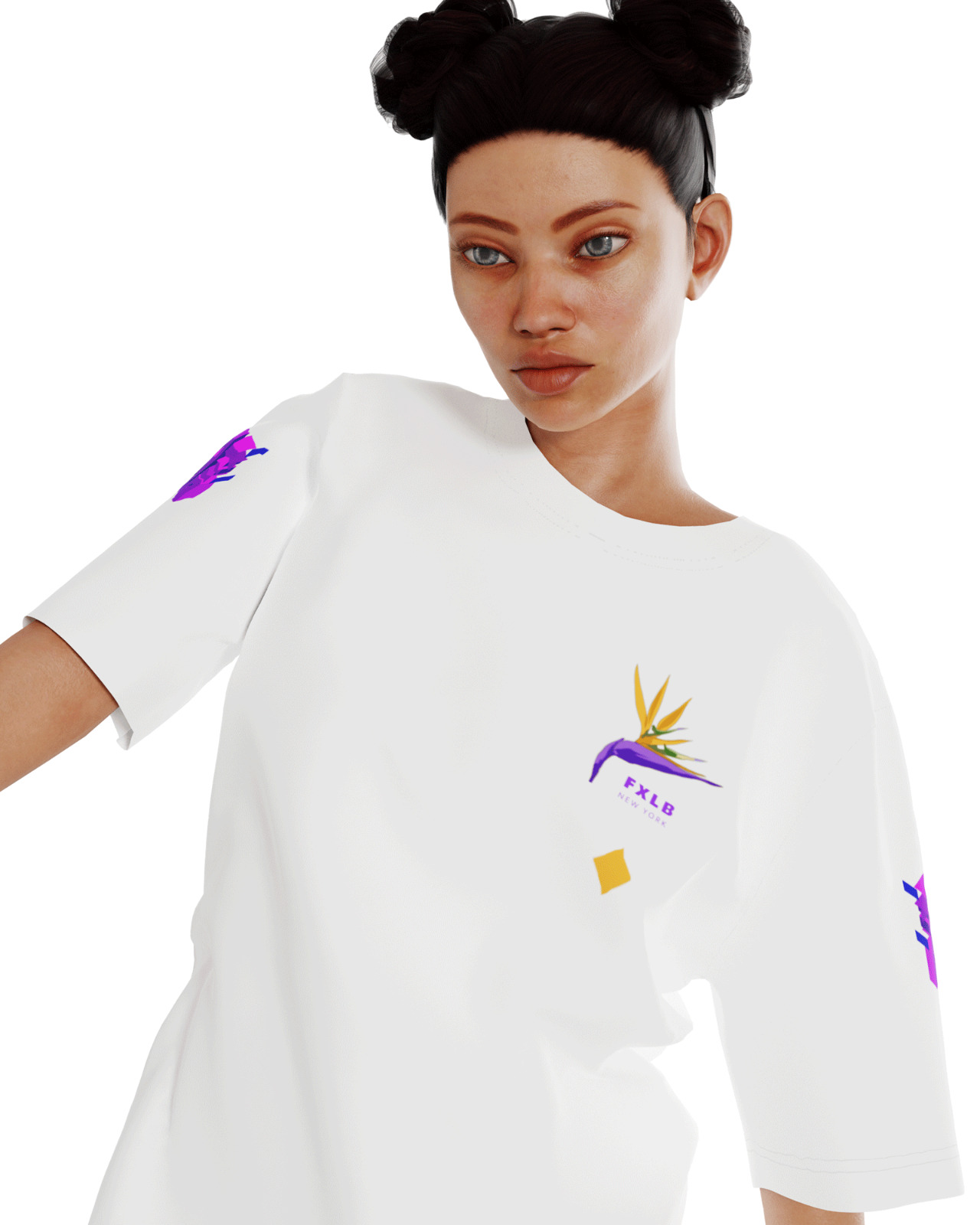 The first thing I noticed was how interactive everything was — including the clothes themselves! The designers at FOXYLAB realized that when it comes to fashion marketing campaigns nowadays, we're looking for more than just pretty pictures on Instagram or Facebook. We want to feel like we're part of the action — like we're there with
FOXYLAB bringing the metaverse and the physical world together in one mind-blowing experience. Each piece in the BLUE METHOD collection exists both in real life and in the metaverse. You can check out 3D avatar model of the clothes on FOXYLAB's website, along with pictures of the actual garments. 
FOXYLAB teamed up with an artist N. KFKS, who drew inspiration from her experiences in Asia and their exploration of the human mind, and collaborated with DJ Secr3key to create a killer soundtrack "Degrees of Freedom" (DoF) that matches the movement and vibe of the virtual world.
The best part about this collection is how versatile it is — from outer space to outer space! The pieces are designed for both men and women so you can get your hands on some truly unique looks that are unlike anything else out there right now. If you're looking for something edgy yet still professional then look no further than FOXYLAB
Let's dive deeper into the inspiring story of FOXYLAB's founder, Oxana De Castro. As an immigrant entrepreneur in America, she embodies the true spirit of chasing dreams and making them a reality. Not only has she created an innovative fashion brand, but she has also established her very own digital publication, FOXYLAB MAGAZINE. Through this magazine, Oxana showcases and celebrates artists and creative individuals, shining a spotlight on their unique talents and stories.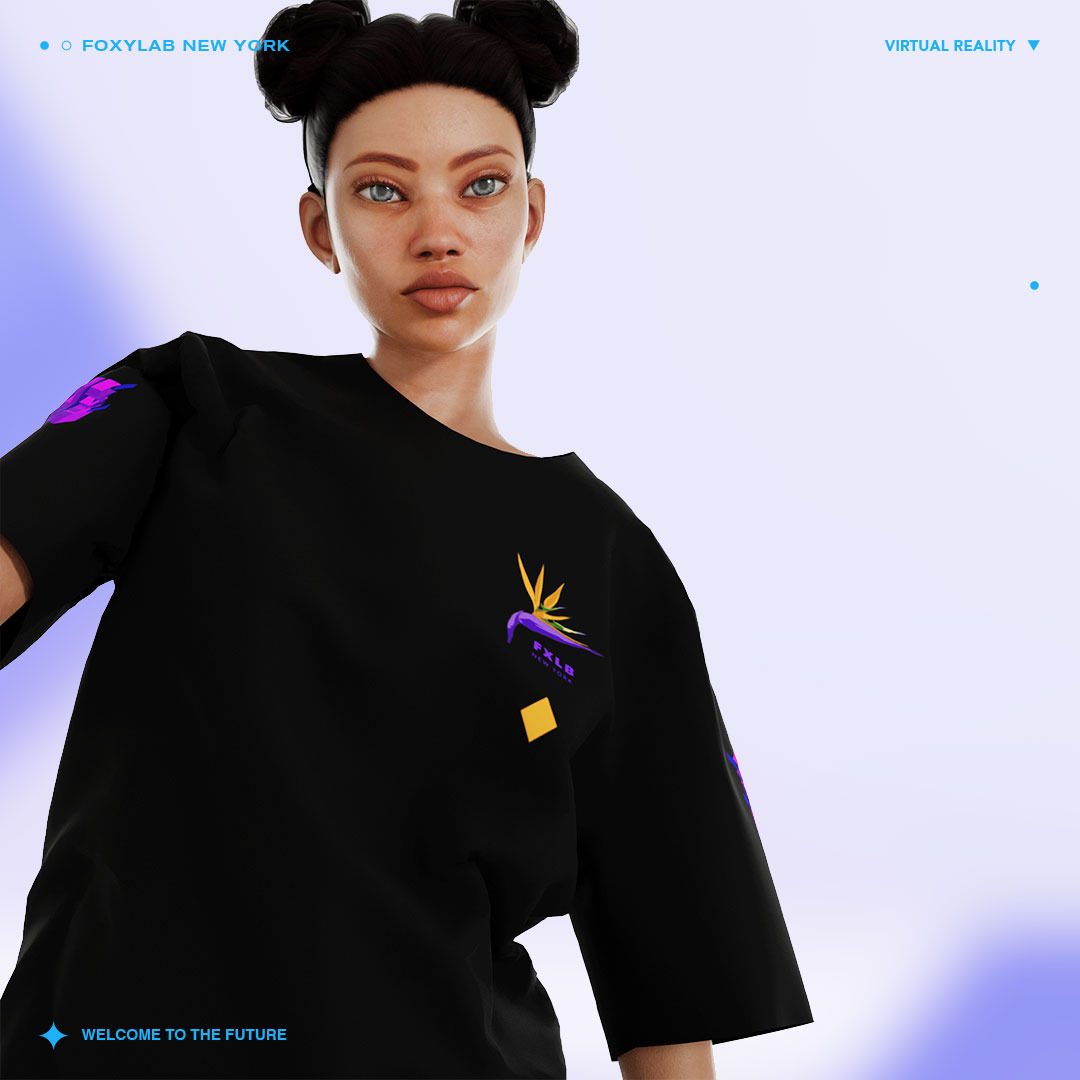 Oxana's vision extends beyond fashion; it encompasses a larger mission of supporting emerging artists and fostering individuality. She believes in empowering others to fearlessly express themselves, and through FOXYLAB, she creates a platform where art and fashion intertwine, inspiring a new generation of creatives to break boundaries and forge their own paths.
So, my fashion-forward friends, get ready to enter a whole new dimension of style. FOXYLAB's Phygital Clothing Collection is breaking down barriers, blurring the lines between reality and the metaverse. They're using virtual reality and 3D avatars to give you an experience like no other. It's a fashion revolution, and FOXYLAB is leading the way, supporting artists and celebrating individuality. The future of fashion in the metaverse has arrived, and it's fabulous!