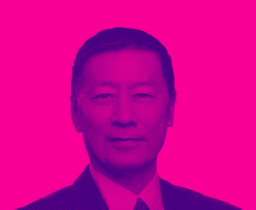 Based in Las Vegas, AXEL is a new decentralized P2P marketplace for digital contents. The CEO Tony Tan will be discussing the project with us in this interview.
1) Please tell us your name and about yourself?
My name is Tony Tan – I'm the CEO and co-founder of AXEL.
As an investment banker in a former life, I've spent the last two decades building forward-thinking tech companies that have achieved sustained success. Great technology, powered by strong business fundamentals, has laid the foundation for us to pursue creating innovative new solutions to address today's most pressing challenges – and this includes developing our own blockchain platform.  
2) What is the AXEL platform?
AXEL is a ground-breaking decentralized storage and file sharing platform that goes against the status quo, which forces everyone to rely on the public cloud by default.
The problem with this public cloud, is that it requires people to give up control over all their data and content, which is stored in central servers around the world and often mined for commercial purposes.
We believe people should have choices. We created AXEL to give people access and sharing capabilities that are unrivaled, easy to use, and importantly – do not require that they must give us their data.
3) Can you describe the Major Features and Services provided on the AXEL platform?
One of the greatest features of the AXEL platform is our proprietary, decentralized technology called TackApp. Users can download TackApp and use this to connect their phone, computer, tablet, or other network-enabled devices to one another, in order to get access to all of their files from anywhere, at any time. And the best part is that this can be done without using the public cloud.
But, we are also supporters of choice, and so we do offer a cloud solution within our platform and even integrate it with Dropbox and Google Drive, for those who still prefer to use this option for their personal or business purposes.
We are truly committed to giving people complete and easy-to-use access over their digital lives, with a focus on privacy and security using our multi-factor authenticated sharing technology.
4) Your company vision and philosophy since 2012 is to "empower users to regain control of their own content," do you have any success stories to share with us on this?
We get dozens of emails every day from every corner of the world about how they use our product and why they love it. Millions of people have already used AXEL to make managing their digital files easier, without uploading to the public cloud. 
Lawyers use it to securely send legal documentation. We've had an Emmy Award-winning actor tell us it was the easiest way to privately share casting videos, that he has ever used. CEOs of non-profits have also relied on AXEL to transfer large videos to interviewers.
This is an active, decentralized solution that's being applied today to help improve and protect people's digital content.
5) There is an increasing threat of people losing control of data, privacy and protection, can AXEL solve this problem and how?
We've been solving this issue since we started in 2012. We hold multiple patents on the decentralized access and private sharing capabilities, already adopted by millions of people. Blockchain will only make our current solution even more powerful. It will enhance private sharing, and support those people who want to make money from their own content.
Today, the safest method of preventing misuse of your personal data is to avoid technologies that might collect it. However, this is impractical, especially with the current trend towards IoT. Data collection is quietly becoming an implicit prerequisite for convenience.
And it's not just that. Consumers don't want to isolate themselves from the latest technology – they want to be active participants in it, whether online or in the digital economy. But, a growing number are rightfully concerned about privacy. Everyone should be. Facebook, Equifax, and so many more breaches demonstrate that most companies struggle with being good stewards of user data.  
Yet, the indifference that many companies offer is unacceptable.  People shouldn't have to choose between privacy, or being able to do what they want with their own files. They should be able to enjoy everything the digital world has to offer, and still maintain their privacy.
We simply want users to own what's already theirs in the first place – their own data and digital content.  And we've proven that we can innovate solutions to achieve this.
6) What inspired you to develop your own blockchain marketplace and token offering?
We wanted to go further than giving people an alternative to the cloud. Our system will provide people with total control of their files, including the ability to monetize them without third-party intervention and the outrageous fees demanded by these platforms.
Blockchain technology is a true complement to our ecosystem. It will allow easy transactions and help creators protect their IP. It will facilitate verification of sales without the ubiquitous tracking other platforms require.
Tokens also provide a seamless way for people to share, sell, and buy files privately.
Blockchain is another piece of the puzzle for our technology, allowing us to build true data ownership for users in this digital economy.
There are a lot of solutions out there, but we have built a unique technology and we strive to develop more advancements in response to user needs.
7) There are many blockchain projects and tokens in the market today, what makes AXEL unique?
Multiple patents, existing decentralized technology, and an innovative vision with a patent pending blockchain. We are veterans of decentralization.
We have a track record of building innovative solutions, a large team of engineers with a long history of success in tech, and millions of users. We're creating a technology backed with a business concept that can achieve mass adoption, because we're already getting people on our platform.
One of our biggest advantages is the blockchain we're developing.
We utilize a unique private-public chain structure that ensures verification, safeguards privacy, and streamlines speed.
We want this to be the new infrastructure for paid content, as well as for decentralized apps (DApps), focused on privacy and secure transactions. From commerce in digital content to handling of health care data for example – the possibilities are endless with our platform. We have big plans.
The first DApp is AXEL Pay, a content selling system with a privacy token that represents the next step in digital commerce. It will demonstrate the power of our technology and a taste of what's to come.
We're also working on building a transactional witness system that is fairer and less resource intensive than alternatives.
We're ahead of the game, and have spent months crafting the right technology and business strategy to take us decades into the future.  
8) Tell us more about your token and how we can invest.
Initially, our token will be available only to private purchasers. They can contact me directly at tony.tan@axel.org. They can also reach out to our CMO Jeremy Forsberg at jeremy.forsberg@axel.org, or through our website at www.axel.org.
9) Please tell us more about your amazing team and technical support?
We have spent years building up great talent as part of our 100+ strong team. Many have worked together as a team from our inception, and have a successful track record in technology and business, which is why I'm so excited. We have dozens of python and app developers already working on our blockchain technology. We have a strong legal, marketing and business development group that is working towards creating a sustainable future for our business.  
10) How safe is AXEL, would you like to talk about your legal and security measures?
We have worked tirelessly to ensure that we do everything the right way.  With in-house and outside counsel experienced in the crypto space, security audits, and technical testing, we are confident in the integrity of our business and products. I have built a lot of businesses over the years that have stood the test of time and always delivered.
I'm proud of that track record, and it's something I make sure is part of our AXEL culture.  
11) Do you have more information for our readers?
We've taken the time to innovate the right technology, because I wanted us to be different from so many other projects out there. I believe in what we're doing.  
AXEL has the right solution, the right people, and the right vision to stand the test of time – we're in it for the long-haul.