UNLSHD offers one of the best blockchain based marketing platforms that saves businesses time, money, energy and sanity. In this interview, we will understand why UNLSHD is the world's only top-level crypto-only advertising and communications agency.
Please tell us your names and about yourselves?
We are Tom Eslinger and Glen Cameron, co-founders of UNLSHD. We've known each other for many years, firstly through both working with/for Saatchi & Saatchi Worldwide, then different projects and some shared musicality.  We would have probably met at some point long ago that we can't remember anyway – there was a time when Glen (a New Zealand and Australian citizen) was living in New Zealand while Tom (a very global American) was working at Saatchi Wellington.  Whenever it started, we've worked together in the US, UK, Europe and loads of random other places. Tom was formerly the global digital creative director for Saatchi, also one of the first ever creative directors at a major PR agency at Burson Cohn Wolfe.  He's one of the most awarded creatives out there, with huge experience working on all types of brands, with a particular specialisation on design, art direction, mobile, & all things digital. Glen came through the PR and communications industry, working regularly in over 25 countries around the world, advising, writing, producing, training and fixing things for a number of industry leaders from advertising to sports to architecture to music to IT and most stops in between.
What is UNLSHD?
UNLSHD is a genuinely creative answer to the question:  How can those who need great marketing work the most … afford to engage the best talent they can, when they most need it?   
The answer is change the system.  Give up control. Trust the talent of partners and your ecosystem.  Be genuinely interactive, supportive and transparent. Create the conditions for shared success and creativity.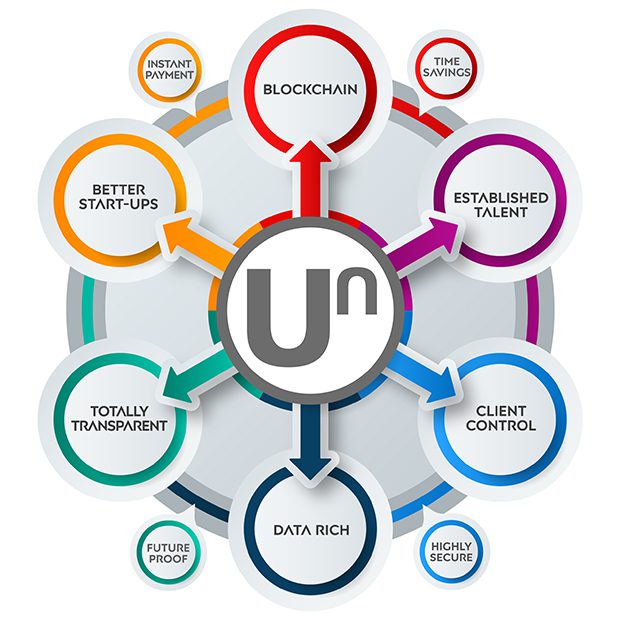 We understand you have a vast experience from popular advertising firms like Saatchi & Saatchi Worldwide, what inspired you to start UNLSHD? 
It's not just Saatchi or BCW or any of those companies we've worked with.  Every major network has an old solution to the modern economic situation – based on minimisation, margin squeeze, work hard and acquire, acquire, acquire!  Bureaucracy is still everywhere, systems still slow creativity, clients want more control – but it's given very grudgingly.
We wanted to do more work.  Make a creative company all about creative. And if it's consulting (because we do that too) – make it all about that.  Strip away as much of the rest as possible.   
These days clients report that they feel more and more they are not getting what they were actually paying for – ideas – and therefore naturally greater transparency is greatly desired.  Everyone knows that the generation of marketers that would patiently shovel money at agencies and then wait for a rabbit to get pulled out of the hat are gone – clients were often on the receiving end of too many people getting involved in developing the ideas, the brief wildly going off track and lack of contact with the people who were actually making the work at the agency. 
Productivity platform Float just released a survey (https://www.float.com/blog/global-agency-productivity-report/)showing that agencies are getting 2 hours or less of deep productivity per day!  That's suicidal!  
So yes, the move is obvious, agencies are going to remote and decentralised, but still under the old model of making profit and creativity and still with varying degrees of belief and success.  
Our platform is designed to sacrifice none of what was good, but massively update what wasn't so hot.  
What is your mission at UNLSHD and what specific services make you unique?
Our whole approach is around inverting the classic structure.  Instead of an agency pitching to a client (multiple pitches in themselves is a massive operating cost), hopefully winning the client, negotiating a chunk of money then working out how to keep as much of the margin as possible while still keeping the client we thought – opposite!
Start with the client not spending any money and deciding along the way who and where and how she wishes to engage.  To go at the speed of her business, to use a real range of potential talent from wherever in the world they may be, and most importantly, know that it's really them who did the work.  
Along the way we collect the data and refine the experience for all parties – the client, our own offerings, contributors, to constantly refine.
So it's about the way we offer the services.  In fact what we offer is traditional.  Great branding, advertising, communications, and production work across the board.  Great work never goes out of fashion. Clients just need to be able to get their hands on it!
Who is UNLSHD for, who are your customers, do you have any success stories to share with us?
So far we've brought 6 brands to market in just 8 months.  One & Done, True Altitude, Str8line, HMPTNS, Lite + Fog, Seance, not to mention extensive other consulting and production work that we have been involved in.  In addition we have a strong involvement in a hot young streetwear brand called Uncommonn.com. We're just getting started of course, but we try to work with those who fit our view of growth, potential and adventure.   We also make sure that we live our principles and have done supportive work for organisations like SAGE in the US.  
Could you give us a breakdown of your Brand, communications co-creation and Marketing services, how does it work?
Have a look at the video below! Basically, after a free one hour session with us, the client gets a recommended plan of action, access to our app and can start pressing "go" on the specific services they need, in the order they need them, at the time they need, from the contributor they like, at a budget that they control.  We think it'll be pretty popular once it catches on!
Tell us more about your Initial Voucher Offering and digital tokens, how does it work and how can we invest in UNlshd? 
It's pretty simple even if some people run at the mention of "Crypto".  You simply go to www.meetunlshd.com/ivo and buy some of our native currency KIBL, with your own crypto currency, 120 different types in fact.  That KIBL then operates our platform. Think of it like a prepaid phone voucher – except you can actually keep track of the burn and the service doesn't suddenly just switch off!
We made a lot of KIBL. 10 billion in fact, but of course we don't need or plan to use them all right now.  However, everyone's north star goal is that KIBL becomes the crypto token for the marketing industry, (that's why the limit is so high).  So those who are in the HODL camp, may have a very good reason to stay there.
How is blockchain influencing the advertising and marketing industries and what is the future of Blockchain powered digital marketing?
Blockchain has made inroads into media buying already, but in creative agencies not at all.  We know that other professional service firms, legal for example, are in adoption mode. One of the principles of Blockchain is decentralisation, and that of course is the antithesis of the network agency model.  So we're moving in the right direction already. Where it really comes to life though is the utility and flexibility it gives when integrating with smart contracts.  
So much is lost in administration we know, but here's just ONE example of something that offers a real change-up – the idea that the creative who came up with an idea, can get rewarded for that idea in perpetuity.  It lends itself to micro-ownership. Imagine if everyone on a major Hollywood film had a chance to receive a royalty for every dollar that film made, forever? Involvement and efficiency would likely go up, and it would certainly be more fair.  To do that without distributed ledgers, smart contracts and tokens with utility would be a prohibitive undertaking. Less so now. So it flows to creative agency: instead of the film industry example, think commercial or brand value… and suddenly the world changes!
Tell us more about the advisors, directors and your support team, what makes you special?
We don't believe anyone has a monopoly on truth, after all it's so subjective, but we do like to surround ourselves with a diverse group of thinkers.  We have been assisted a lot by Ethical ICO, our advisors, and on our board we have a mix of ad agency, blockchain, entrepreneurs and production talent.  We also have a massive ecosystem of previous and current partners and contributors. Top people across the spectrum, and we don't discriminate on age, young or old, which is a real issue in the ad world these days.   
Do you have more information for our readers? 
We'd love to chat!  But let's leave it like this:
We exist because the future was looking bleak for clients and their agencies.  Our future now looks exciting, full of value, transparency, shared commitment, shared skin in the game.  We wake up happy each day. There are so many possibilities when you give up control!
For more information, visit the website: https://meetunlshd.com