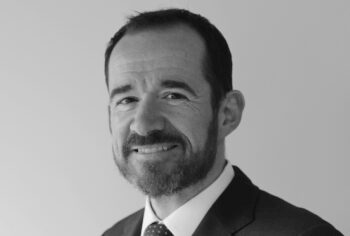 Rob Woods is the Commercial Director and co-founder of the Certificate in Finance and Technology (The CFT). CFT offers a much-needed qualification for people in Technology roles within the Financial Services sector. Financial Services has become a technology business and yet, before the CFT, there was no way for technology professionals to demonstrate proficiency in both technology and finance to current and prospective employers. The CFT's 3-level, 18 subject, qualification includes subjects such as Software Engineering, Cryptocurrency, and Data Science in addition to Finance topics such as Equity, FX, and Derivatives.
---
The CFT has signed a deal with the Hong Kong Institute of Financial Technologists of Asia (IFTA) to jointly launch your fintech professional qualification (the CFT) in Asia by the end of next month. Why do you think this deal is so important?

Rob: The Government of Hong Kong, like many of our other clients around the world, recognised the value and importance of a focussed, tailored qualification for Technologists in Finance. The IFTA has been created by the Government of Hong Kong to promote the CFT not only in Hong Kong but across the whole of Asia
The fintech professional training in Hong Kong will be structured around which fintech areas?
Rob: We know, after consultation with many financial firms over 10 years, that for a technologist to be successful and productive in any role with Financial Services that they should not focus solely on technology education.
Too much education focuses solely on the latest 'hot topics' such as Cloud Computing, AI or Blockchain. Whilst these are important, and all are covered in the CFT, if it leads to someone not understanding the equally important flow of money between different institutions or the uses of an FX forward or the different Software Development methodologies then it has not prepared that person for a career in a fintech role. Ad-hoc, hot topic, shallow dive, quick training is like repeatedly patching an old tyre on a bicycle, the patch works for a while and gets you an extra couple of miles. The CFT isn't just a new tyre but a whole new bike
Why should people be interested in enrolling for the CFT programme?

Rob: One of the founders of the CFT was, whilst working for a Global Bank, asked to develop a pricing system for an FRA. He was give the inputs, the process and the required outputs and he built the system. At no point did he know what an FRA was (or even what the acronym stood for). At the time he thought that he didn't need to know. However, with the CFT qualification he would have understood fully what an FRA (Forward Rate Agreement) was and could have made suggestions about how the pricing model could work, known how the product fitted into the bank and banking sector and, as a result gained much greater job satisfaction and recognition for the project.
From an employee's perspective the CFT will
Give a solid foundation in all of Technology and Finance

Fast track your progress through your organisation

Increase your value to your organisation

Improve your motivation and initiative as you appreciate the role you and doing
Who will be qualified to enrol and register for the CFT in Asia?
Rob: As with the rest of the world there are no prerequisites for enrolling on the CFT qualification course. As all the training takes place online, anyone who already has expertise in a certain topic can skip the training and go straight to the practice questions for the subject. If they achieve a high grade then can focus their studies on other, less familiar topics.
How long will the CFT programme take? At the end of the program, what will the students take home?
Rob: The examinations are set every six months (In March and September). As there are three levels the minimum amount of time to qualify is 18 months (on average people take just over two years). Upon successful completion of Level 3 candidates may use the CFT designation after their name to demonstrate their knowledge and ability. They will also have access to the CFT alumni community.
According to Paul Pong Po-lam, chairman of IFTA, the CFT's courses are quite well recognised in the UK, the US and Europe. Why do you think that is the case?
Rob: The CFT was developed to satisfy a need identified by the businesses themselves. Firms identified an increased focus on technology as the key differentiator and driver of earnings growth, but it was increasingly difficult to attract, train and retain the calibre of staff required to make it work. The CFT is a mutual win for firms and employees alike.
Based on what you know in the fintech industry, what is the future of Hong Kong's fintech scene?
Rob: We are very proud to be working with the Hong Kong government and the IFTA on promoting the CFT in Hong Kong and beyond. This agreement represents just one step in the very exciting journey being taken by Hong Kong to establish itself as a Fintech hub. The Cyberport initiative being another great example of this. The agreement we have signed represents a strong commitment on both sides to educate the Financial Technology community of Asia to the highest international standards
What excites you most right now and what do you see next for Fintech?
Rob: The rapid growth of Fintech is a breath of fresh air for the Financial Services industry. Whether you are a VC funded three-person start-up who has identified an inefficiency in cross border payments or a multi-billion-dollar Global Bank having to rethink where their new profit centres are, change is a key theme. It's a great time to work in technology as the opportunities, for the right person, within Financial Service are limitless. The CFT's mission is to help people to become "the right people"
Which books, blogs or other publications would you suggest to people thinking about an education and career in fintech?
Rob: For financial knowledge, I really like the new site and app Finimize at the moment. For busy people who want to keep up to date with current big stories in Finance it's great. Their daily email takes only three minutes to read and it's written in a very approachable manner
For more of a Fintech focus I find the Techbullion site to be, similarly, very approachable, and informative.
Is there any other important message you would like to pass across to readers?

Rob: If you are already in a technology role within a Financial Services company constantly push yourself to learn more, don't focus just on the job at hand, understand how it fits into the bigger picture. In that way you will move forward rather than just become very good at what you are currently doing.
For those people looking to enter the Fintech space for the first time, try to cut through all the hype. If that firm you are looking to join says they are "disrupting the financial sector", dig a lot deeper as everyone's a "disruptor" at the moment, what product/service do they provide, is there a need for it, why don't the big firms do it, can it make money. Also remember a Fintech role may involve working for a small, young, disruptor but there are many more Fintech roles in larger Banks, Funds, and Wealth Managers.
Thank you Rob Woods for your time.
For more information, please visit the CFT Website on www.certfintech.org