EDOARDO NARDUZZI is the CEO and founder of Robet, a crypto sports betting and Crypto exchange platform.
1) Please, tell us about yourself?
I'm a serial entrepreneur since 20 years in the tech business creating more than 2,000 jobs. I have funded or cofunded several companies, a couple of them have been traded, two are listed in the Italian stock market and others are growing very well in the digital solutions and services field. Since 2 years I'm targeting as entrepreneur blockchain technology because I believe that is a disruptive one.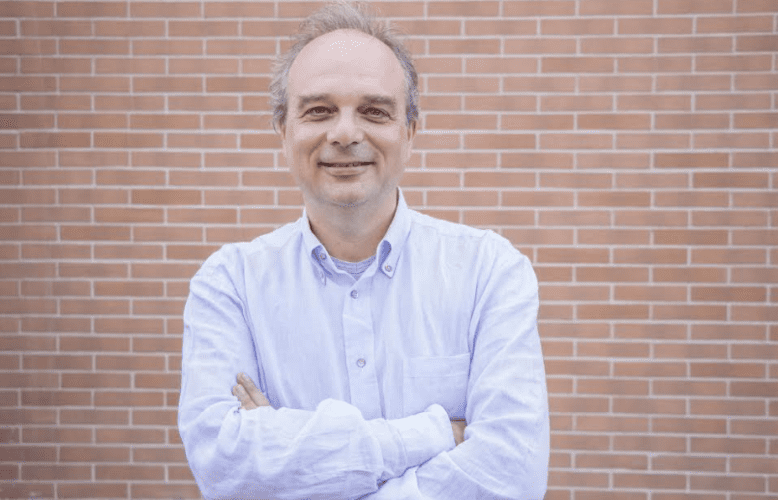 2) What is Robet?
A mix of a Ripple and Uber. The first world betting and crypto exchangeable to manage, with the support of our Robot, sport betting events and cryptocurrencies expected trends. With RoBET you can bet twice with the same bet: on a sports event result and of a crypto price trend. Plus RoBET gives the possibility to become a bookmaker exploiting your unique skills to gain some monthly extra revenue.
3) What inspired you to start a blockchain business for Sports Betting?
We are working in sport bets field since almost ten years. Blockchain is a real opportunity to change betting processes and infrastructures. Moreover I strongly believe that in the near future legislators will allow sport betting based on cryptocurrencies payments. It is just a matter of time and consumers will have the possibility to bet with euro or dollars or using Bitcoin or EOS. In this grey moment to move first means that we will be able to manage an end to end betting platform fully cryptos based: from the digital wallet to the payment of wins all steps will be blockchain driven.
4) What are the Major Features and Services provided by Robet?
A proprietary digital wallet to manage sports bets and cryptos bet; the possibility to use our proprietary AI to get the best odds or to decide which is the best crypto to use to pay the bet or to receive the eventual payment; the innovative possibility to use smart-contracts to associate someone to any self-organized digital bookmaker; the possibility to exchange the facto at low cost fees any major crypto from one customer wallet to another one;  the possibility to receive a quarterly RAC bonus linked with the success of the service.
5) How much do you intend to raise in the RAC Token Sale?
3,000 ETH as soft cap. Our target is 9,000 ETH.
6) What are the steps for investing in RAC Token ?
The investment can be done using ETH, Bitcoin or fiat currencies. It is very simple because all process is fully automatic.
7) Why would Robet increase in Equity and Value and how can RAC Token holders Profit if they invest now?
I'm quite sure that this will be a successful betting platform an innovative exchange to flip cryptos. Value creation is totally correlated with the future user numbers: more users will mean a higher value of the RAC because this is the preferred coin to get the service and to bet.  RoBET can became the blockchain smartcontract standard for the betting industry.
8) Where do you see Robet after ICO and in the next 5 years?
Within 2018 we will apply for a traditional fiat currencies B2B betting licence in Malta. Then we will traget Asian, Latin American and specific African markets as much as possible. If we can reach 1 million subscribers by the end of 2020 RoBET value will be very interesting. In five years RoBET will be the leader cloud and blockchain based services for the betting industry with a pay per use business model.
9) What are your marketing and sales strategies to achieve this projected success?
Now we are self-managing with our internal team all marketing and communication activities. We are focusing our budget on social media and crypto channels. But later from 2019 we will sign specific marketing partnerships to enter specific markets
10) Could you tell us about your team and customer support?
We are a team of a dozen full-time professionals based in 3 towns: Malta, London and Rome. Our skills mix is really strong and I guess that in the EU we are one of the best one having already done five different blockchain projects.
For customer support we ha two dedicated professionals fluent in English, German, Spanish and Italian.
11) How Safe is Robet, would you like to talk about your legal and compliance strategies?
I guess totally safe. We have spent a lot of time last summer to figure out the best processes given market regulation. We are constantly monitoring changes and news to be able to update real time what should be changed in the interest of our customers.
12) Do you have more information for our readers?
                 If your readers love sport betting and crypto betting RoBET is the right ICO to join: low risk, innovative and with an interesting medium-term upside related to the B2B option.
Visit the Robet website at: http://www.robet.io/