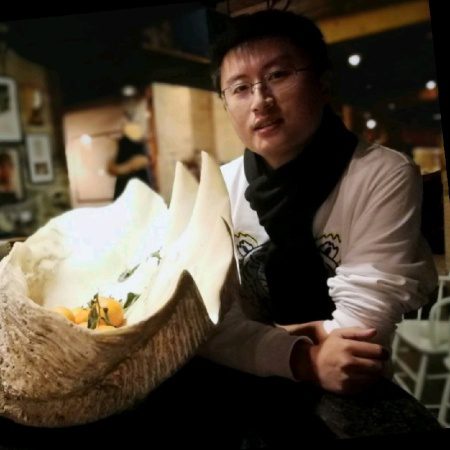 Dejun Qian is the CEO of Fusion, a blockchain powered Cryptofinancial Platform For Cross-chain, Cross-organization, and Cross-datasource Smart contracts.
1) Hi, could you tell us about yourself and about FUSION?
I'm DJ Qian. I Entered cryptocurrency and the blockchain industry four and half years ago by establishing a company, named BitSE. Many friends might know that we created and incubated QTUM and VeChain and made them independent foundation after we kicked off a crowd sale for both of these two projects.
My journey in cryptocurrency and blockchain kept me thinking how blockchain technology could serve finance industry.
FUSION, by combining a variety of financial values and using blockchain technology, provides a brand new way of doing finance.
By using distributed nodes to control private keys to map various tokens on a public chain, FUSION enables smart contracts that can program multiple blockchains' tokens.
What's more, FUSION enhances smart contract by allowing them off-chain data and facilitating automatic triggering mechanism to enable complete financial functions on a public chain.
2) FUSION is relatively new in the industry, what stands your brand out?
Before FUSION was created, there was no such public chain that can connect all other blockchains, off-chain data sources and provide complete financial functionalities.
Other cross-chain solution attempts do not support of-chain trigger events, are not automatic and not 'smart' enough.
We believe there is a very strong demand for such abilities. That's why we started thinking about how to build an infrastructure to support them.
Based on our previous experience, we developed a series of very unique technologies such as "Decentralized Private Key Control and Management technology, which realizes distributed control of assets; Multiple Triggering Mechanism to realize off-chain datasource inputs; and the Hierarchical Hybrid Consensus Mechanism to support parallel computation of smart contracts.
Meanwhile, we have a team of financial experts amongst our selected supporters and advisors to help FUSION cooperate with existing financial institutions.
3) As a CEO, what machineries have you put in place to ensure that you maintain your goal of helping the blockchain communities help each other and create wealth?
1)   The FUSION's vision is to open an exciting new Era of Cryptofinance for the Internet of Values.
2)   The Foundation regards the community as the core resource to realize it's vision and will use a Matrix Community Plan to cover all functions and geographies of the community. (Technology, Graphic Design, Financial Application, Alliance etc,  as well as different regions)
3)   A board of directors will be composed of selected supporters, advisors, and volunteers to lead the strategy development, technology council, community development, budget arrangement, etc.
4) A group of 3-4 dedicated financial and blockchain background experts will take the lead to talk to existing financial institutions to help them embrace FUSION.
4) Please tell us why your ICO has been successful?
First of all, were fortunate to have a very committed and talented team.
Second, we are really addressing an area of strong demand, which has not been served before. We found the community shares this same vision with us.
Third, we have commit resources and strong supporters in various areas and industries, which is a strong proof that the project is moving ahead on the right direction.
And fourth, We creatively innovated the mechanism behind the crowdsale itself, our Voluntary Participants Sale, which used only 323 lines of codes and helped participants from more than 100 countries join the token sale smoothly, fairly and inclusively.
5) FUSION protocol had a successful crowdsale, what is the next step after this?
Technology development on mainnet.

A Matrix Community Plan to organize community resources around the world.

The matrix includes two dimensions: functional and geographic.

The functional dimension includes artists community, engineering community, researchers community, users community, institutional community, investors community, etc.

The geographic dimension will cover all the main countries.

To maintain close communication channels for selected supporters and advisors of FUSION.

Partnership with academic institutions for technology research; partnership with existing financial institutions and 3rd party smart contract & Dapp developers to build scenarios on FUSION; partnerships with blockchain foundations and other asset holding institutions to develop the plan of putting their assets on FUSION.
6) It is often touted that FUSION wants to create an inclusive cryptofinance platform that solves the barriers of blockchain technology use in finance. How successful as that been?
a)   We communicated with each of our selected participant (all listed on our website) including experts on Wall Street, key opinion leaders, academic professors, institutions, business leaders, blockchain researchers. They were all inspired by the future cryptofinance world we showed them. They have contributed to the project, and are willing to devote their resources to the vision of the project.
b)    The Voluntary Participants come from more than one hundred countries, and an amount of 126874 ETH has been committed to the smart contract of Voluntary Participants from 7343 addresses with 12224 transactions, which means the vision of the FUSION has been recognized by many people.
c)   The number of followers in our Telegram channel grew from 0 to 8000 in one week.
d)   All these participants, as well as future participants are the most important resources for the realization of the vision of the FUSION project.
e)  And finally, I want to emphasize that the core team has not so much been focused on money but around sharing the same vision.
7) Raising $50 million is great but you always mentioned that money is not the goal. So what is the focus for the company in the next 5 years?
a)    The FUSION Foundation hopes to create a 5I (inclusive, interoperable, independent, intelligent, innovative, independent) public chain for the cryptofinance in the era of the Internet of Values under the guidance of 5D (distributed, democratic, disintermediate, decentralized, democratic, disappeared).
b)   We will focus on the FUSION community, and we will rapidly build the Matrix Community Program (as described above, in question 5) to foster the FUSION community for the next five years.
c)    The community program will fund and organize the community resources around the world to help realize the vision of the FUSION.
 d)  We'll pursue a goal of having more than 10B USD equivalent cryptocurrencies and tokens, digital assets running on FUSION platform by this year and hope we can double it's size every year in the following 4 years. We'll create a cryptofinancial risk free market to serve as the foundation of future of financial services.
e) Have more than 1B USD equivalent cross blockchain finance smart contracts running on FUSION by 2018 and doubled in size every year in the next 4 years.
f) Adoption by mainstream existing financial institutions
8) What was the motivation for you to go into the blockchain industry?
In short, I can foresee this technology is going to change the world by making it more efficient and running with lower cost. The ambition of realizing it is my motivation as alway.
If you want to hear the whole story. Here it is.
The first time I heard about cryptocurrency was in early 2013 from a colleague at the IBM research lab. From the very beginning, I was curious how it might be different from QQ token. After I read the whitepaper, I was obsessed by this very creative technology especially as it involves gaming theory. It opened my mind and I believe there definitely will be something I can do to change the world to make it better.
In late 2013,  I left IBM as a regional general manager and established the company BitSE. That was the first jump.
Originally, we started the business in bitcoin ASIC mining chip design and manufactured miners. But long with the building of technology team, we found there's a huge potential in the technology behind bitcoin.
After we set up the research team in Jan 2015, we started our real journey in blockchain.
When we create QTUM at 2016, we simply hoped to combine the advantages of Bitcoin and Ethereum. Now there are already some applications running on it and QTUM is becoming an important new ecosystem to facilitate the infrastructure of blockchain industry.
We then incubated Vechain, whose current market cap is about 2.7 billion US dollars. When we created Vechain, there were hardly any applications in manufacturing. In fact, this is still the case today. At that time, we found blockchain technology to be very powerful for business collaboration. But at the same time also easily resisted by traditional industries.
We found that counterfeit luxury goods are hated both by manufacturers and by consumers, but the problem is difficult to overcome. However, by using blockchain, a luxury good can be tracked during its whole life and the record cannot be hacked. This way, we can verify whether a luxury is fake or not.
The project does solve problems that are difficult to solve in traditional way. We predict that the project will become a very important blockchain application in supply chain management.
When we created the above two projects, I kept thinking how blockchain technology can evolve the current financial industry. Though there were a lot of financial institutions already exploring this topic, we barely saw any progress.
As many people have foreseen, blockchain helps us enter a new era of the Internet of Values. One or two years ago, we didn't really know the details of the Internet of Values. But the ICO boom in 2017 give us a glimpse of what the Internet of Values could be.
Besides various native blockchain tokens, many off-chain values can be mapped on the chain by smart contracts. These tokens in fact are the financial values of these off-chain values. By being mapped on the chain, they are digitized, can be transferred without intermediation and can be programmed by smart contracts.
We can compare traditional finance with the cryptofinance.
Since both of them are finance, their essence is to realize financial functions.
Firstly, currencies and payment. We find that Bitcoin creates currency by bookkeeping nodes and makes payment by distributed ledgers. For users, the experience might be similar to traditional digital wallets, but the mechanism behind is totally different.
For banking applications, you still have to go to an offline bank counter to open an account, which is part of the reason there are more than 2 billion unbanked people, who still cannot enjoy the services of banks.
However for Bitcoin, one just needs to generate a 256 binary number as a private key and use it to generate an account. It will be very simple for a smart phone user. The payment is very simple too.
Cryptofinance empowers everyone to issue, control or send currencies.
Secondly, for equity financing, cryptofinance allows use of ICOs to allow everyone to issue their own stock.
Yet, there are hardly any other financial services in cryptofinance, since the era of the Internet of Values is just beginning. It has so far been flawed in it's interoperability, usability and scalability.

In terms of interoperability, the Internet of Values is hardly a "net", since blockchain is unable to communicate with other parallel chains. In the real world, most values are embedded in centralized organizations, and are difficult to express on the chains. Various kinds of data are represent important values, but blockchains cannot read off-chain data. In other words, the current blockchains are not cross-chain or cross-datasource. Many important values in centralized organization still remain off-chain.
In terms of scalability, Blockchains are not used in many industries, such as finance, manufacturing or government administration, which makes the Internet of values only exits in very limited areas.
And in terms of usability, the blockchain struggles to even support a game (Crypto Kitties), as had happened at Ethereum. It is not parallel computing. Although there are thousands of computers, in each bookkeeping period only one computer is doing the job. The blockchain industry has a long way to go to improve its usability, in aspects such as standardization, efficiency, platforms, application ecology, etc.
On top of this background, we created FUSION, a public blockchain, to make it an inclusive cryptofinance to help common people around the world enjoy cryptofinancial services. We believe public blockchains are the future, because a public chain is distributive, democratic, disintermediated, international and inclusive.
9) What do you think the future holds for the cryptocurrency and blockchain industry?
At the start of 2017, the value of cryptocurrency was less than 20 billion USD, and at the end of the year, it became 650 billion USD. Still, compared with the Internet of Information, the blockchain industry, which started in 2009, is only in its early stage of its development.
Cryptocurrency and blockchain inspires human being that there is a disruptive way for collaboration and value transfer. I would like to make some predictions here
Total market cap of cryptocurrency, token, digital assets would exceed 10 trillion by the end of 2020

Number of people who use cryptocurrency or blockchain technology in their daily life will exceed 200 million by the end of 2020.

Cryptocurrency and blockchain industry will be adopted by traditional industry more and more. By 2020, there will be 5% of global GDP running on blockchain or using cryptocurrency/digital assets/tokens.



10) Any future plans you would like to share with the world about FUSION?
We will focus on helping the FUSION community make the launch of the main net as soon as possible, and to produce more and more financial DApps running on it.
In order to realize that, we have initiated the Community Plan to set up the FUSION communities around the world.
We will create the protocol iteration plan, mainnet development plan, content generation plan, graph creation plan, and initiate many activities for these plans.
For more information, visit https://fusion.org/