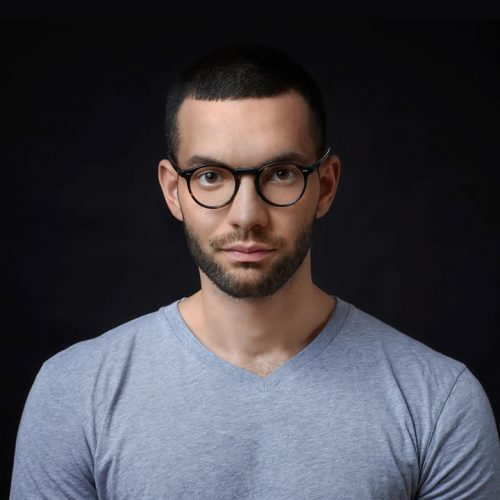 EOS Asia is an EOS Block Producer, made up of all-star international team representing US, Europe, China, and Korea. By bringing world-class technical expertise and international representation, EOS Asia will make EOS the ultimate blockchain infrastructure for real applications. Joe will be discussing the EOS Asia project with us in this interview.
1) Please tell us your name and about yourself?
I'm Joseph (Joe) Fanelli. The cofounder of EOS Asia, an EOS Go key contributor, a guest writer for NEO City of Zion, and a cofounder of WeBao advertising agency. My experience includes working with large corporations such as China's Tencent QQ Music and NIO Capital. I have seen first-hand, how community cooperation can push adoption and innovation forward, and because of that, I'm passionate about bridging the gap in the EOS community between the East and the West. I pride myself of adding value to the EOS ecosystem as a thought leader.
2) What is EOS Asia and how did you get the idea to launch MyEOSKit?
EOS Asia is one of the original EOS top 21 Block Producers located in Asia. We proud ourselves of not only being one of the most international teams but also a world-class technical team and seasoned blockchain DApp developers. Our core technical members are backed by Silicon Valley incubator Y Combinator and recognized by well-known industry veterans. With 15 years of experience in server and cloud technology, handling applications for tens of millions of users, we're bringing the best of technology and international representation to make EOS the blockchain infrastructure for mainstream applications.
3) What are EOS Asia's most notable achievements during the past few months?
The last few months have been really busy for us here at EOS Asia:
4) On the EOS Asia DApp projects, can you tell us more about EOS Gems – collectible gem game and TXT – Traffic Exchange Token?
EOS

Gems

is

an

EOS-based

DApp

and

blockchain

game

that

EOS

Asia

will

produce,

allowing

players

to

trade,

fuse,

collect and mine

gems.

TXT will deploy

event

tracking

and

validation

mechanisms

on

the

EOS

blockchain,

TXT

aims

to

put

the

power

of

advertising

data

back

in

the

hands

of

the

user,

remove

massive

middlemen

who

take

a

majority

of

ad

spend,

and

eliminate

fraudulent

traffic

reporting.





We

will

airdrop

both

EOS

Gems and TXT

to

all

EOS

holders this year. We'll also have more DAPPs that are going to be incubated in the near future.
5) What drove the idea to launch MyEOSKit and the EOS Go BP Portal?
We built the EOS Go BP Portal four months ago. At the time there was the need for a directory that listed all the new Block Producers that were joining the space.

MyEOSKit was launched the week after we launched EOS. We decided to build MyEOSKit because there wasn't a user-friendly interface where you could interact with the EOS blockchain. Every Block Producer was suggesting CLEOS for general operations, and CLEOS is clearly not a easy solution. The purpose of MyEOSKit is to serve as a one-stop shop for everything EOS. You'll be able to use MEK as a Block Explorer, a Network Monitor, a voting tool, to create accounts, to manage vote proxies, search and monitor accounts, to bid on names in the auction market, and even as a wallet. While these are already a solid set of features, it's only the beginning of what MEK will be.
Our goal for this project is to reflect and exceed what MyEtherWallet is for Ethereum, given that EOS has way more features than Ethereum.  
6) Who is the EOS blockchain hackathon for?
The EOS Hackathon is an event that can be joined by anyone who would like to take part in the process of building DAPPs projects on the EOS Blockchain. This kind of event is not limited to developers. Just think of how much plan, design, and development it goes behind a project.
7) Who are your major investors, do you have more opportunities for investors?
We are fully self-funded, we believe that to have a truly decentralized system, financial independence is really important. We need to stay impartial and transparent while fulfilling our Block Producer role.
8) How did you build the core team and how do you keep them motivated?
We organized EOS Asia after a couple of meetings. With a love for EOS and a relentless drive to push the EOS community forward, we teamed up to create EOS Asia. We offer not only milestone contributions at the technical level but also a valuable perspective for our communities.
What drives us is our common goal to make EOS the first Blockchain to gather mainstream adoption.
9) What's the most exciting initiative on the horizon for EOS Asia?
We would consider MEK (MyEOSKit) and our future DAPPs the most incredible initiatives that we're bringing to the EOS community.
Not only we received a lot of incredible feedback with MEK, since it's early days. We still haven't reached the full potential of MyEOSKit. While EOS users will be amazed by MEK, we will deliver some amazing DAPPs that are going to show what we can achieve with EOS.
10) In a recent public announcement, Block.one revealed its newest fundraising round is led by billionaires Peter Thiel and Bitmain CEO Jihan Wu. Why is this news significant for the EOS platform?
Peter Thiel is known for his libertarian and political stance. What EOS is trying to do with the governed blockchain seems to be an experiment but he's not only interested in it, he thinks it's a good project, that's demonstrated by his investment choice. Bitmain as well, kept investing mainly in the PoW system. Now though, they entered in the DPOS area. That can be considered as a proof that the system we're building can overcome anything we've seen around until today.