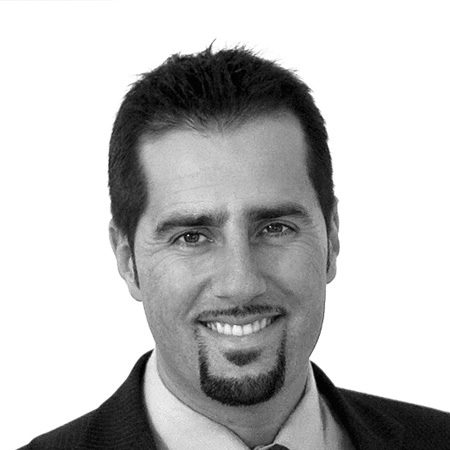 Giacomo Tognoni is the CEO of Bethereum, a Blockchain powered company offering a safe and transparent framework for the new legalized and de-stigmatized online betting community and recently sold out pre-sale round, raising over $4 million.
1) Please tell us your name and briefly about yourself?
My name is Giacomo Tognoni. I worked most of my career leading marketing and strategy teams in Telco and IT, lived in 10 countries, and eventually decided to enter the startup world. Gained experience in mobile gaming for 3 years, started as an advisor for Bethereum, loved the project and joined the team as CEO back in February.
2) What is Bethereum?
Bethereum is an innovative platform combining blockchain technology and gamification to provide a truly secure and engaging social betting experience. We're working to deliver a project with solid business fundamentals, using technology and our experience in gaming and UX optimization to address key industry challenges. And ultimately, to bring fun and social back to betting.
3) What are the Major Features and Services provided by Bethereum?
First and foremost, the service is designed to let players bet with each other, without a middleman and centralized odds. Every basic feature tackles key limitations of conventional betting.
In conventional operations, over time the House always wins. Odds are greatly in favour of bookmakers. There is a general lack of transparency and trust, high fees and low returns, and low social involvement. We can provide full transparency of security by using a decentralised solution, automatically regulated by Smart Contracts. And only take a small fee from the winnings.
Online betting is also looking more like a science (or stock trading) than fun. This is why we are making every feature as intuitive as possible. As an illustration, we recently launched a simplified World Cup betting contest (already running on the blockchain) and it is gaining major traction with players. Check it out at worldcup.bethereum.com
We're also adding powerful gamification elements, something the industry truly misses. For instance, we are integrating social chat, achievements and badges, leaderboards, competitions, and alliances. Making the experience more like a game and less like a transaction is crucial for player retention and engagement. Gamification and social events is also what allowed us to build such an amazing community in a fully organic way. 
We'll support content from sport betting to eSports, and even third-party games. But we're not limiting ourselves to a "fancy" sportsbook on the blockchain. Our vision is to develop a broad B2C and B2B ecosystem and to establish our token as a global betting standard. That's why we are creating a platform catering to the needs of a broad consumer and business base: casual bettors, high rollers, white-label customers, conventional betting agencies, third-party developers, and marketing affiliates – all fuelled by our Bether token and running on our unique BetherNet protocol. 
This strategy is not only providing us with more revenue streams and lowering risk via diversification: it is also boosting the potential for widespread token adoption.
4) What is the technology behind Bethereum?
Bethereum is built on Ethereum technology. In our solution, every bet is handled by a Smart Contract. The smart contract records the conditions for the bet, keeps the funds in escrow, verifies the bet outcome via the use of Oracles, and automatically pays out the winnings. All without any human intervention or possibility for manipulation.
The whole platform is fuelled by our Bether token. The token is used to handle all the bets and to pay commissions to third-party developers and affiliates. Players will be able to obtain it on major exchanges or in return for fiat and other cryptocurrencies through our Bethereum Wallet.
We are designing the platform to be modular and open to third parties. Our Developer SDK and BetherNet protocol will allow external developers to offer their games via Bethereum (e.g., casino or poker). That way, we can provide players with more content without incurring high development fees. 
Our unique BetherNet protocol ensures interoperability among all platform components, for example letting Client libraries communicate correctly with Smart Contracts. Via such components as the Developer SDK, the protocol enables third-party developers to effortlessly integrate their games within our platform. We even provide a graphical Smart Contract builder and Javascript libraries so developers can just call some predesigned functions and create their own gaming Smart Contract without significant coding effort.
5) Please tell us the clear-cut difference between traditional betting and blockchain based betting.
The basic difference is that Blockchain and Smart Contracts can be used to deliver a solution offering greater transparency, automation, security, and trust. Which are all pain points in centralized conventional betting and may lead to centralized abuse by operators.  
Blockchain-based platforms can also generate significant cost savings vs. traditional solutions, especially in IT infrastructure and maintenance, staffing, and in lower losses due to human error or fraud.
6) What is the market size of the Blockchain Betting industry?
It's very hard to tell. There is no reliable statistic, and the market is still too young. But betting is worth over $1 trillion per year, and online betting is the fastest growing segment in the market. There is a high likelihood that the profile of a cryptocurrency enthusiast be a lot less risk-averse than an average person. So we believe the crypto audience can be a great fit for betting, at least as a starting ground.
7) Could you tell us about the BTHR Token Sale, how the BTHR Token works and how we can invest?
Our presale of 6,000 ETH already successfully sold out. Our main sale will start on 28 June. We have reserved 60% of the 1 billion token supply for the sale, and have a hard cap of 25,000 ETH. Generally, we have kept bonuses relatively low also in private presale, as we are looking for holders to support the project in the long term, not just speculators.
Contribution into our main sale couldn't be easier. You just have to go to our site on 28 June, click on CONTRIBUTE and follow the instructions. Our token sale process has been described by many as the simplest they have ever encountered in crypto (remember that fixation of ours on maximum user-friendliness?). And within minutes from your ETH contribution, your freshly minted Bether tokens will sit tight in your ERC-20 wallet.
8) Betting + Crypto sound like a double risk, how Safe is Bethereum for investors, would you like to talk about your legal and security measures?
Please keep in mind betting is truly a huge market, and the project has real profitability expectations and a powerful fit with blockchain. I believe there are much riskier propositions with dubious business potential and feasibility concerns out there – even for greatly hyped projects. We can execute this one and we can do it right.
For bettors, we have a solution in mind to remove crypto volatility (on demand) from bets. For contributors, all we can say is that we will do our very best to repay the trust given into us and the project. We believe in what we do, and work round the clock to deliver a success. But at the end, anyone should make their own research and draw their own conclusions.
In terms of legal measures, we have a team of various lawyers supporting us, on any issues from incorporation to handling of financial solutions, token sale process and terms, and of course betting. We're in the process of opening new subsidiaries and obtaining betting licenses.
We also take security very seriously. We have a wide number of measures and protections in place, and a broad range of AI bots working non stop to ensure the safety of our community and contributors.
9) What is next on the Bethereum roadmap and where do we see the business in 2 years?
We're going to start developing our web-based betting platform (also optimized for mobile). We're now setting up the best architecture design to enable a modular solution and ensure performance, scalability, and cost effectiveness. Web-based development will also allow us to frequently alpha and beta test our social betting application without the need for client updates. That means we can involve our community and betting users much more broadly and frequently within the development lifecycle. Which is very important to deliver a solution that players will truly appreciate.
In two years we plan to be a fully established betting operator with a solid player base, operational profitability, a growing B2B presence, and the reputation as the most trusted and innovative blockchain-based gaming provider in the market.
10) Please tell us about the amazing BTHR team and Community?
Our team is made up of experienced executives, gamification and betting experts, serial entrepreneurs, strategy advisors from major telco, IT, and consulting companies, and a host of talented developers, creatives, and marketers. All come together to build the best and most engaging betting platform on the market.
But our community really deserves the crown. We couldn't be luckier. We have tens of thousands of members who really believe in us. Even when the working hours get impossible, it's this kind of support and trust that makes us push ourselves that little more.
We even have about 10 national communities right now, with their own local ambassadors – absolutely great guys and girls making Bethereum more of a family than just a project.
11) Do you have more information for our readers?
Make sure not to miss our blockchain-powered World Cup game (worldcup.bethereum.com). It's completely FREE to play, and we're giving away 6 million Bether tokens in prizes. Feedback has been tremendous so far, and it will give you a taste of things to come!
Find out more on https://www.bethereum.com/