Sharpe Capital is focused on crowdsourcing and blockchain asset management, with a mission to
transform traditional financial market intelligence into a "democratic, incentive based ecosystem". Lewis and James form Sharp Capital will be telling us more in this interview.
1) Please tell us your name and about yourself?
Lewis Barber and James Butler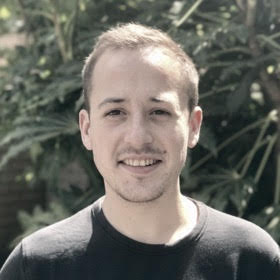 Lewis: I graduated with a Bachelor of Engineering degree from the University of Leeds in 2011 and worked as a Technology Consultant in financial services for six years, before founding Sharpe with James and Israel (CTO) in 2017.  As an experienced investor and entrepreneur I am, together with James, responsible for the overall strategy and management of the Sharpe group of businesses.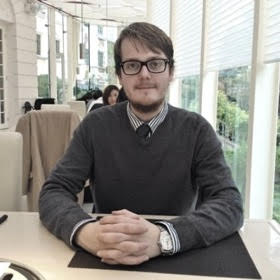 James: After graduating with a PhD in statistical modelling, I worked as a Research Scientist at UC Berkeley and the University of Oxford. This experience, combined with a long-standing interest in economic theory, led to the foundation of Sharpe with Lewis and Israel.
2) What is Sharpe and what Services do you provide at Sharpe Capital?
Sharpe is building state-of-the-art alternative data products for capital markets and blockchain investments. Crowd-sourcing predictions on financial markets, based on Denise Shull's "Social Market Hypothesis" and insights from Behavioural Finance. We additionally manage a proprietary fund combining value  investing in equities with high-frequency and algorithmic trading on virtual asset markets.
We have three defined business channels and brands: Sharpe Capital, Sharpe Ventures and Sharpe Analytics. Each sphere has a defined range of products and services, contributing to the end goal of creating a democratised ecosystem for financial market intelligence.
3) Please tell us more about the Sharpe Ventures and Sharpe Analytics?
Sharpe Ventures-

Sharpe Ventures is the investment arm of the business, broken down into Private Equity and seed-stage investments. We are an early stage investor, focusing on the development of decentralised technologies at an infrastructure and protocol level. We provide both advice and a capital investment at the earliest possible stage. Private Equity focuses on investing in high growth start-ups in the finance, technology and blockchain sectors with a focus on long term strategic partnerships.

Sharpe Analytics –

Sharpe Analytics is the analytics and sentiment data branch of the Sharpe business. This branch of the Sharpe business is broken down into two avenues, Sharpe Centuri and Sentiment Analytics. Sharpe Centuri, is the prediction platform, used by a number of people everyday to learn about financial markets and earn ether payments for their insights. The platform is now available on Android and will be available on iOS mid December. The Sentiment Index, is an analytics product built on intelligent and statistical interpretations (traditional and crypto market knowledge) from our users. This product is particularly appealing to institutional investors.
4) What traditional market problems are you trying to solve?
We are transforming the traditional financial market, which excludes those that are not particularly financially well off or in the know about investing and 'growing their pot'. Financial markets are full of asymmetric information, inefficiencies and conflicts of interest, and having the freedom to manage your finances is important to everyone, not just the elite financial institutions and high net worth individuals. Being able to manage your money is a privilege that typically only Western and rich countries enjoy. Financial markets are exclusive, barrier filled and the value exchange is limited, today's financial market tends to favour those that have the means and knowledge to challenge the barriers. Sharpe Centuri allows users to grow their knowledge and understanding of financial markets, while getting paid to do it.
5) How does a democratic, incentive based ecosystem work?
A democratic, incentive based ecosystem, is totally open to anyone that wants to contribute and share in the value that is created, and as a result, we will ultimately end up with one of the most valuable sources of intelligence on financial markets in the world – constantly up to date and available in real time, from the brains of 1000's of real humans all around the world. A democratic and incentive based ecosystem is totally borderless and encourages people from all walks of life to take part.
6) Tell us more about the SHP token and the value for token holders?
SHP is the Sharpe Centuri staking token which entitles our platform users to monthly Ether payments for their predictions on financial markets. The value of the token is determined like any other crypto token, by supply and demand. A high reputation score, increasing your SHP stake and lots of correct predictions, maximises a user's share of the monthly service fee payment.
7) Who are your partners and investors, any open opportunities at Sharpe Capital?
Our partners and investors differ according to which avenue of the business is being referred to. We have partnered with exchanges like Bancor, Liquid and IDEX. We create strategic partnerships with blockchain companies to enable us to bring decentralisation to the masses. Some of these partners include AmaZix and EthLend. With Sharpe Ventures, we invest in businesses focusing on the expansion of decentralised technologies, have a clear growth strategy, robust MVP and dedicated team. We are early stage investors, offering advice and a financial injection at the earliest stage possible. We have recently invested in Vega Protocol and OpenFinance Network. We are always open to new investment, however, we only invest in businesses that align with our strategic aims and investment thesis.
8) At what stage of development is the Sharpe project, what is next on your roadmap?
Our core platform was live, operational and had a dedicated user base before we even concluded the Token Sale. We have a very detailed roadmap on the Sharpe website. A few landmark developments include: Centuri Android app, Centuri iOS app, Stock Equity Report summaries from our in-house analysts, and the development of High Frequency and algorithmic trading to generate revenue to further support the development of our ecosystem. .
9) Could you tell us about your team and customer support?
We have a team of 13 located in offices in Valencia, Hong Kong and London. The team is comprised of developers, market researchers, data scientists, data analysts and marketers. Sharpe is lead by three co-founders: Lewis Barber, James Butler and Israel Colomer.  Each team member is incredibly skilled and motivated. In terms of customer support, we use AmaZix to manage our Telegram community where most Centuri platform users tend to communicate. Marketing looks after our social channels and responds to any queries and questions, however, we (the co-founders) are hands on when it comes to communicating with our community, as they are the lifeblood of our ecosystem.
10) How Safe is Sharpe Capital, would you like to talk about your legal and security measures?
Sharpe is headquartered in Hong Kong and is of course  fully compliant with all local laws, regulations and ordinances. We maintain a close working relationship with our legal partners and ensuring regulatory compliance is our number one priority in this area.
11) Do you have more information for our readers?
We recently relaunched our brand and website, the new website explains our overall business and aim, as well as, has a direct link to the Centuri platform and app stores. We have a monthly newsletter and active social channels. We distribute news and recent developments on these channels on a daily basis. The monthly newsletter also gives you direct access to the newly released Sharpe Capital stock equity reports.
Website:https://sharpe.co/
Sharpe Centuri: https://centuri.sharpe.capital/
Monthly update: https://bit.ly/2DeK8qd
Equity Reports: https://sharpe.co/capital.html.