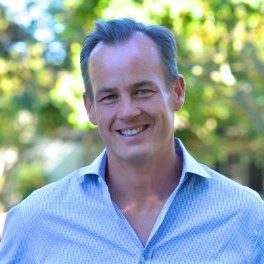 Robert Dykes is the CEO of Caspian, a complete crypto asset management solution, with a single interface into all major crypto exchanges and a professional customer service. Robert will be sharing with us in this interview, the details of the Caspian technology and the opportunities available.
1) Can you tell us your name and about yourself?
I'm Robert Dykes, CEO and Co-Founder of Caspian. I have broad experience in the finance and tech worlds. I have been CEO of Tora, the world's leading supplier of asset management technology, for the past 14 years. Prior to that, I spent 11 years in the enterprise and high-tech software industry in Europe, North America and Asia at companies such as WebPartner and Audiosoft. I received a B.A. in economics from Princeton University.
2) What is Caspian?
Caspian is a joint venture between Tora, a global provider of advanced investment management technologies, and Kenetic, a leading blockchain and cryptocurrency investment firm. It provides institutional investors with a full-stack crypto trading and risk management platform.
3) What is the technology behind Caspian?
Caspian is a cloud-based platform, with distributed services built around a microservice architecture and functionality accessible via thin UIs and APIs. This creates significant flexibility, allowing the platform to accommodate solutions ranging from private clouds hosted in a traditional data center to solutions provided by established players in the space.
Each aspect of the system is managed by a distinct service with a dedicated communication channel, its own API and a built-in protocol for subscribing to its data. On the back end, the services can be embedded to run through dedicated processes, or several (usually related) services can be bound together to run in a single process.  The services can offer data through both a request/reply and a publish/subscribe mechanism. The backend services are linked by a high speed, certified message delivery technology.
The system is designed to handle large volumes of data while ensuring low latency for messages on their way to and from the exchanges.
While Caspian is designed to be a one-stop turnkey solution for the crypto space, any of its modules can be easily connected/integrated with other third-party systems and solutions, including crypto exchanges, risk management systems and proprietary portfolio management systems.
4) Tell us about the major products offered by Caspian?
Caspian's crypto trading and risk management platform equips investors with a comprehensive Order and Execution Management System (OEMS), Position Management System (PMS) and Risk Management System (RMS), backed by best-in-class support.
The platform, which has the potential to drive exponential participation in crypto trading, provides sophisticated connectivity and interoperability across various cryptocurrency exchanges.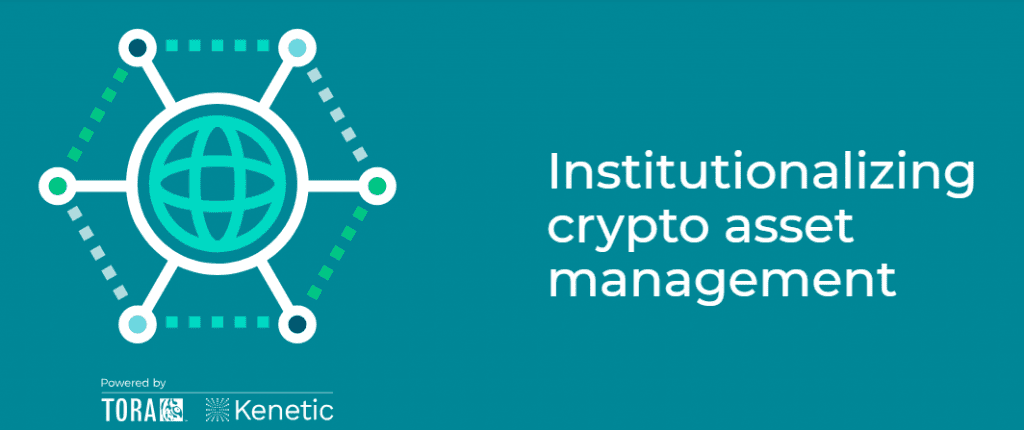 5) How do your asset management and cryptocurrency investing functionality work?
Caspian effectively aggregates prices, bid/ask information, orders, positions, account and wallet balances and executions from multiple crypto exchanges, presenting the information on a single platform.  It allows users to act on this information by sending orders to exchanges individually or splitting them across multiple exchanges using Caspian's Smart Order Router (SOR).
Caspian's Order and Execution Management System provides a unified control center optimized for fast trading, which serves as the main hub for portfolio managers and traders. It is based upon technology built by Tora and has been further enhanced to cater to the specific needs of the crypto market.
The platform's composite order book enables users to view all exchanges as a single pool of liquidity. The composite order book is used in conjunction with the SOR to split a large order across multiple exchanges at once to achieve quick execution at the best price. The SOR algorithm takes criteria including price, liquidity, account balances and commission into account to achieve the best possible outcome with minimal slippage.
The system also offers a built-in mechanism allowing clients to configure alerts that can appear as pop-ups or be delivered as emails. Clients have the freedom to define the conditions under which such alerts are triggered, combining technical indicators, order parameters, position data and market data.  This logic is built on top of a proprietary macro language similar to Excel.
On the backend, Caspian offers unified compliance and reporting functionality that enables users to analyze all of their trades in one place, regardless of the exchange on which they are executed.
Every action in the Caspian system is timestamped and recorded, providing a detailed audit trail which can be reviewed at any time in the future providing sufficient information for any regulatory audit.

6) Tell us about Caspian's execution algorithms?
Caspian builds upon Tora's algorithm framework and Kenetic's trading expertise to provide institutional-grade algorithms from day one. Traders are able to assign a trading algorithm from a list of different strategies to orders according to their trading objectives. The algorithms execute the orders inline with those trading objectives.   
Traders can control the behavior of a trading algorithm by applying set parameters, and can monitor its performance throughout the lifecycle of the order. At the same time, more sophisticated traders can also closely monitor all orders that the algorithm slice to the market. They can manually override order parameters in order to fine-tune the behavior of a given algorithm.
7) What do you have on your roadmap for the next two years?
Caspian is currently operational and connected to 15 exchanges.  The team is in the process of connecting to a number of additional exchanges, and we expect to add up to 40 exchanges to the ecosystem by the end of Q3 2018.
In addition to adding additional exchanges we plan to grow the business by adding significant new features and functionality.  This includes pre-trade transaction cost analysis (TCA), enhanced risk functionality, and an app store. The pre-trade TCA will enable traders to make better decisions about how and where to execute orders.  The risk functionality will include value at risk (VAR), portfolio stress testing and sensitivity shifts. Finally, the app store will allow third party developers to build applications such as trading signal feeds, crypotlending system integration, and user interface enhancement of top of the Caspian platform.
The Caspian Token (CSP) is a key element of the platform and will play an important part in its growth and expansion. CSP is designed to evolve over time as the user base shifts from an initial core of institutional customers to a diverse group of smaller funds, professional retail traders and third-party developers. We expect Caspian and its token to mature together as both grow more complex and gain broader adoption. CSP will be a functioning utility token at the time of launch, offering discounts through payment and staking mechanisms, governance features for top stakers and incentives for third-party developers through our ecosystem development program.
8) Could you tell us about your team and customer support?
Caspian is a joint venture between Tora and Kenetic.  Caspian's senior management team draws on both firms and brings decades of combined experience in finance, technology, and blockchain technology.  They have held senior roles at well-known investment firms and technology companies, and several were early adopters of blockchain technology. This team is uniquely positioned to build a strong, flexible, secure platform capable of attracting the participation of major institutional and sophisticated crypto investors.
Caspian is able to leverage the resources of both firms which globally number more than 300 employees.  The resources include development and onboarding specialists as well as Tora's best-in-class support team which has over a decade of experience providing round-the-clock, multilingual support to clients in the traditional financial world.
9) Would you like to talk about your compliance and security?
Security is of paramount importance. In order to ensure the privacy and integrity of all data flowing through the Caspian ecosystem, the following features are in place:
     Connectivity between the client application and the cloud is performed via a private leased line or, if internet connectivity is used, encrypted using TLS and 2048-bit keys

     Client application access can be restricted to a set of whitelisted IPs

  User sign-in is enforced through "strong" password complexity requirements and two-factor authentication

     Access to the back end is restricted to a limited number of authorized admin/support users

      Exchange API keys are stored on a hardened machine running a message signing service (MSS) that signs exchange API requests for the Caspian backend.  Users have the option to run their own instance of this service, eliminating the need to hand over API keys to Caspian.

     Caspian is committed to maintaining the highest standards of transparency and compliance. We are working with a group of top professional firms in both the legal and accounting spheres to ensure these standards are met and maintained.
10) Do you have more information for our readers?
For more information about Caspian, I encourage readers to visit our website at caspian.tech
Join us on Telegram: https://t.me/Caspian_Tech.