Below is our recent interview with Philip Bart, Chairman at Australian Textile Group, which includes Australian Textile Mills, Bruck Textiles, Wilson Fabrics, and Wilson USA. 
Please tell us your name and a little more about yourself? 
My name is Philip Bart and I am a passionate skier and love spending time with my family and grandchildren. 
On the professional side, I have been intrigued by advanced textile manufacturing and have a keen interest in the latest technology and innovations in this field and how these innovations would improve the sustainability and energy efficiency of textile manufacturing in Australia.
What is the Australian Textile Group and what unique services do you provide?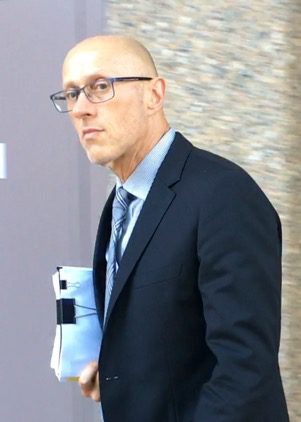 The Australian Textile Group is one of the largest advanced textile manufacturing groups in Australia. 
The Australian Textile Group designs and manufactures innovative textile solutions for Defence Services, Fire and Emergency Services, Industrial and Corporate service personnel and interior window furnishings. 
All apparel fabrics are marketed under Bruck Textiles and interior window furnishings products are marketed under the Wilson Fabrics brand. 
Bruck's wide range of protective and performance fabrics are used across a variety of applications, including mining, military, wildland and structural firefighting, oil and gas, corporate wear, metal smelting, work wear, and general industry. 
A market leader, Bruck is also responsible for the innovative development of such advanced textiles as Enforcer® 24K with PBi® and Sentinel®, among others.  
With an ongoing emphasis on performance textiles technology and an investment commitment to match, Bruck has introduced solutions in high-performance areas such as fragmentation protection, Near Infrared Signature Management, waterproof and breathable wet weather outerwear, flame retardant cold-weather outerwear, extreme cold weather outer and underwear, aramids, para-aramid and FR viscose, exploring new innovative developments in protective and defense fabrics. 
Wilson Fabrics is one of Australia's largest soft furnishing wholesalers, specializing in supplying high-quality fabrics to custom-made blind and curtain retailers. 
An Australian-Owned company, Wilson Fabrics also takes pride in offering a huge range of Australian-Made fabrics for interior window furnishings solutions in blinds and curtains. 
The superior quality of products that Wilson offers by manufacturing in Australia is a key driving force behind maintaining its Australian Made product offering. By manufacturing locally, Wilson also has the added benefit of short lead times and a substantially smaller carbon footprint when servicing the Australian Market.
Wilson Fabrics are marketed and distributed in Australia, the USA, Europe, Southeast Asia, and the Middle East.
What are the challenges of managing a successful brand in the textile field? 
The main challenges are to provide innovative textile solutions consistently meeting the stringent quality standards for end-use. 
What makes Australian Textile Group the best in the industry? Any success stories or use cases you would like to share with us? 
Australian Textile Group offers vertical integrated advanced manufacturing capability that can deliver a solution from concept to finished solution with all resources available within the group. 
Working in collaboration with leading Defence research organizations like Defence Science and Technology Group, Defence Materials Textile Centre (DMTC), CSIRO, and RMIT, Bruck has developed innovative solutions for Australian Defence Service personnel. 
One of our success stories is the new uniform fabric for the Australian Navy ( MMPU).
In the interior window furnishing market, the new Australian Story collection of fabrics for Blinds has been successful globally.
Tell us more about your team and customer support, what should we expect and what makes you special? 
We have a professional, qualified management team with experience in developing innovative textile solutions for the diverse markets that we service. 
The team's core competency is to be nimble, responsive to changing market demands, and to provide full solutions to the end user in a timely manner. 
What are you currently working on at Australian Textile Group? What is next on your roadmap? 
We are currently working at diversifying the products and markets that we service to grow the business. We are investing in modern manufacturing equipment to improve resource efficiency that would provide a consistent product. 
Do you have any available opportunities for partnerships or investors? 
We are open to exploring all possible opportunities for partnership or investment.
Any other information you would like to share with our readers today? 
We are a boutique and advanced textile manufacturing operation that takes pride in providing innovative solutions for our customers by manufacturing a diverse range of textile products under one roof.