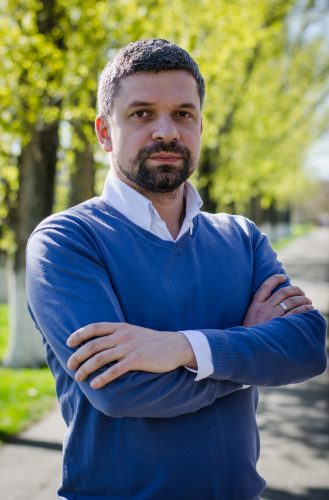 In this interview, Pavlo Sidelov, the CTO of SDK.Finance will be glad to share his perspective on API progress in the banking industry, API potential for payments and many more.
1) Please tell us about your background
I hold a master's degree from Donetsk University of Artificial Intelligence problems  which was subsequently also verified by the Brno University of Technology. My experience in digital payment software development is over 14 years. Prior to building SDK.finance, I have developed a number of financial products such as payment service provider, electronic money, e-payment services, and financial middleware.
2) What is SDK.finance and what services does it provide?
SDK.finance is the Core Payment Platform wrapped into 300+ APIs. It enables payment providers, FinTech entrepreneurs & banks to launch payment systems, electronic wallets and loyalty products – saving time by 10× and decreasing 90% of CAPEX.
3) Could you tell us more about the platform?
SDK.finance platform is an invisible part, but the most crucial that deals with business logic and processes, including complex functionality, security, and scalability. The platform is designed for the easiest integrations with 3rd party-providers like biometrics, ID verifications, KYC, AML, etc. A client can pick up from the market best-in-class supplier and get extended functionality through one point of integration – API of SDK.
4) Who is your main competition? What makes SDK.finance stand apart from others?
Our major competition is inhouse team of developers. We believe we are better within three dimensions. First, we enable significant cost and time savings, whereas the cost of acquiring and retaining IT talents is constantly growing. Flexibility is another critical requirement of the modern clients and we enable to customize and manage their own solution through our APIs. Last but not the least our 10+ years experience in digital payments enabled us to eliminate all the major pain points in the payment process and make the end-user journey as friendly as possible.
5) What role does an API play in the financial industry?
Payment and financial services companies are striving for faster time to market, new business agility, and the ability to deliver secure, intelligent, and connected digital experiences. And APIs are exactly the means to achieve that.  APIs are poised to transform the payment industry. Companies that embrace the API-first approach get the increased efficiency, easily win new clients and secure a strong competitive advantage. Apart from that it enables to secure strong relationships with 3rd parties, and opens new revenue streams.
6) Let's talk a little bit about regulations. The beginning of the year was dedicated to PSD2. Did you notice some change in the market? How SDK.Finance is looking at PSD regulation. Is it helpful?
The regulation is just half a deal. The key problem is the lack of leadership. What I mean by this, the majority of bankers don't realize that going digital means changing their business model. They obviously don't have the necessary background and it results in the lack of competence at senior levels. That was the reason why we stopped selling to banks. We realized at some point that we were simply wasting our time negotiating with them. PSD2 clearly divided banks into two groups: those who are actively seeking for partnerships, trying to implement technological advancements and those who are "not worried" about PSD2 arrival. Taking into account that the second group prevails it is too early to talk about the positive impact of the Directive.
7) In your recent announcement, SDK.finance with 300+ APIs, supersedes Visa in terms of API endpoints. What is next milestone for SDK Finance?
Technology is accelerating at full speed. So as every technology company we are under pressure of continuous development and upgrade of our architecture in order to meet swiftly changing customer needs. So that's our current priority: maintaining the same technological agility of our platform. Additionally this year we are planning our very  first integration with Blockchain solutions as well as inhouse development of components for Artificial Intelligence and Machine Learning technologies. Also we are building specific extensions relevant to PSD2 such as AISP, PISP and Strong Customer Authentication (SCA).
8) What are the most critical things to look at while choosing a FinTech software?
The three key areas definitely stand at the very top of the pyramid: security, flexibility, and scalability. You should check whether the software is compliant with the latest security standards. Another point is flexibility – make sure the vendor can implement any changes to the solution "on the go", and API architecture is what makes it possible. And last but not the least the solution should be scalable in order to process the growing number of transactions.
9) What is your perspective on the payment industry within the next 5 years?
I believe these key trends will shape the future payment industry:  
The integration of Deep Artificial Intelligence (AI) and Machine Learning (ML) with the current financial ecosystem which would result in the advent of new type of services and products;

Biometrics would become ubiquitous which would enable cashless and cardless payments in transport, stores, and vending machines;

Advent of Blockchain enabled products and services from Banks and FinTech companies;

Cryptocurrencies would be used along with fiat;

Open Banking would create services around the customers needs. A Client as a Profile holder would be able to consume services from multiple banks and financial service providers transparently.
10) What is your favourite quote?
"Nothing is better than reading and gaining more and more knowledge" (с) Stephen Hawking