We recently sat down with Paul Froio, a business executive in the footwear and apparel industry. 
Please tell us more about yourself.
Hi, I'm Paul Froio, and I've been working in the athletic footwear and apparel industry for over 25 years. I've had the pleasure of "growing up" in the athletic industry working with great Brands including Reebok, Rockport, Greg Norman Collection, and adidas in areas of expertise including Sales, Brand Management, Product Marketing & Merchandising, and Global Business Development.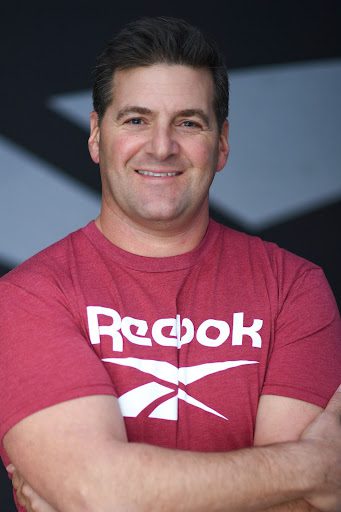 What is your expertise? As a professional, what would you say is your unique value proposition?       
I've held leadership positions in many areas of the business, but my expertise is in People Leadership and Brand Management. I'm a collaborative leader who has had great success in building great teams, setting clear goals and expectations, and letting people do their jobs. I believe my job as a leader is to support the team, eliminate obstacles, and help them thrive. If my team succeeds, my success is guaranteed!
What does a typical day look like for you? How do you stay productive and efficient on a consistent basis?
My daily agenda is typically driven by our business scorecard. I believe we must always know the score, and how our business is trending. Once we know where we stand, I like to assess our priorities, and align with my team on how we are going to attack challenges in our business.   Most people want to win, and much like a sports contest, they want a game plan which will allow the team to excel and have a chance to win the game. This approach keeps everyone focused on what they control. It allows them to tackle their jobs more efficiently and effectively.    
You've spent most of your career in the athletic footwear industry. Can you give us a better understanding of that industry and how it has evolved over the years? 
The footwear industry is growing and it's a great industry to work in. That said, the competition is fierce. We used to focus all of our attention on the largest Brands, and this is still the case. There are, however, many smaller brands, and private label brands entering and thriving in our industry. This makes our job more difficult, as more brands fighting for shelf space is a real challenge. That said, the competition makes us better as we strive to bring new, innovative products to market, and give consumers more reasons to buy our products through great style, technology, story telling, and service.
You've been in this field for nearly three decades. What is it about your industry that has held your interest for so long? 
I'd have to say it's my love for the product. Shoes and apparel are part of our everyday lives, so what better way to earn a living than to help build and sell great footwear and apparel to consumers around the globe?  
Which professional accomplishment or success story are you most proud of? What stands out as one of your most notable achievements?
This is always a tough questions….how do I choose just one? That said, building exceptional teams and helping people succeed is what has always made me a successful leader. In my early Sales leadership years, I was tasked with creating a strategy and hiring a team to drive incremental sales growth in tertiary territories within the US. In 3 short months, that role went from idea to reality. I was able to create 13 new territories, and hire 13 entry level reps who over the next few years drove substantial growth for our brands with regional, and mom and pop retailers.   The biggest win… 50% of those reps hired are now Sales executives with large Brands, and they're having great success and impact within the athletic industry.  It's a cool legacy.
Can you name a particular challenge or obstacle that really tested your mettle, and what you did to overcome it?
One specific challenge was a reorganization of our team structure which led to team members losing their jobs. It's never easy to make a decision which negatively impacts the people we employ. While the reality of business leadership sometimes requires us to make tough decisions, we overcome the emotional challenge by treating employees with care and compassion.   
What would you say is the key to building a successful brand?
First, a successful brand needs a great product which provides a unique solution for consumers.   Delivering that product with a compelling story which communicates not only product benefit, but the brand's purpose gives consumers a reason to love the brand beyond the technology or style of any given product.  This is key for sustainable consumer loyalty.  One other key ingredient is to make that product accessible while maintaining  a sound distribution strategy.  This is all about managing supply and demand while avoiding over distribution of our hero products.  
Do you have any upcoming projects you're really excited about? 
I'm at an interesting time in my career.  I'm a free agent having departed Reebok in March when the Brand was sold to Authentic Brands Group. It was a great opportunity for me to take a break, and step away from the business for a few months. I will be eager to start my next chapter in late 2022, or early 2023, but until then I'm enjoying time with my family right now which is priceless.    
Are there any professional or industry trends that have recently caught your attention? What about those is exciting to you?
I am amazed at the number of CPG companies being purchased by Private Equity and/or Venture Capital groups. The concept of running a smaller company with a PE or VC owner is intriguing to me, and something I will investigate as I write the next chapter of my career.  
What advice would you give your younger self?
Take more risks and don't be afraid to make mistakes.