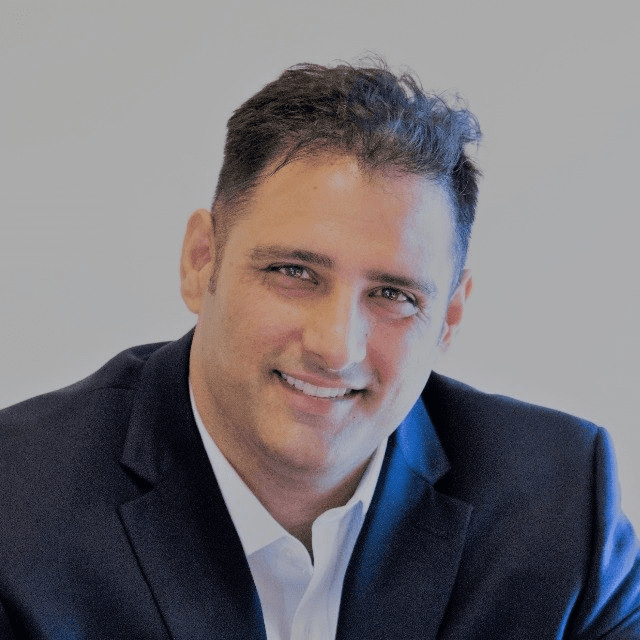 DeepCloud AI offers a Decentralized cloud solution for decentralized applications. The CEO Max Rye will be discussing the DeepCloud AI project in this interview.
1) Could you tell us briefly about yourself?
With over 10 years operating as CEO in the tech industry I have had the opportunity to work alongside the best the industry has to offer. Managing large teams of enterprise IT networks in providing solutions and overseeing the implementation of new systems for fortune 500 companies has given me a breadth of experience to cultivate from. Working towards building the next generation of decentralized and secure cloud infrastructure utilizing the power of A.I and Blockchain technology.
2) What is DeepCloud, what solutions and major services do you provide?
DeepCloud AI is building an AI-driven decentralized cloud computing platform for running decentralized applications, specifically what we would consider IoT and Web 3.0 dApps. We believe that these are not just trends in the making, and are preparing technologies that will support both existing and upcoming use cases for technology. Our platform will provide a fully functional marketplace for computing and storage resources for companies and individuals – enabling them to share their excess capacity via our decentralized cloud.
More importantly, instead of leaving it up to users to perform p2p matching of the resource transactions, we are applying our expertise in AI technologies to create a Matching Engine that will easily and smoothly pair these resources for application developers. Applications will execute in a secure sandbox on the peer-to-peer resources, with transactions managed on the blockchain via automated smart contracts.
Our application marketplace for developers with pre-validated applications will speed up development of end-to-end solutions. We believe that our vision to democratize cloud computing and level the playing field for both resource providers and application developers will become one of the pillars of the next generation of internet technologies.
3) Tell us more about Deepchain and how it work?
DeepChain will be geared for the next generation of Cloud Computing. It will be focused on AI processing at the edge. The DeepCloud AI platform is blockchain agnostic. For the first version we have partnered with Nebulas as the first chain to speed up the rollout of our Decentralized Cloud to the market for Enterprise customers.
We are working on our own blockchain in parallel, and will be launching the DeepChain Testnet MVP in Q1 2019. Our blockchain focuses on needs of the Enterprise/Government customers for blockchain based web 3.0 dApps and IoT applications.
Some features of DeepChain:
Fast transactions and scalability for Enterprise & IoT use cases

Flexible consensus model suitable for enterprise/government deployments
Hybrid chain with private and public components to meet the security and transparency requirements

Audit trail for all transactions with traceability monitoring dashboards and tools

Fraud detection and prevention services for blockchain transactions
4) What is the level of demand for Blockchain AI platforms like DeepCloud and What is your competitive advantage?
IoT applications require edge computing close to the source, something vastly different from today's cloud computing paradigm which has a bigger focus on scaling the service or offering consistency. Like the case of specific license plate detection for tracking a criminal using the video camera on traffic lights as they are running in a high-speed chase. Such use cases are better handled by doing computation and detection at the edge and only sending the compressed insights back to the central servers, instead of flooding the networks with live video streams which can choke the entire neighborhood network. We enable resource providers close to the edge, such as retail shopping malls or apartment complex residents, to share excess capacity of their computer resources on the decentralized cloud, close to the city traffic lights, making it possible to do these local computations close to the source and enable such use cases. With our AI matching engine, we match the right resources to the right applications based on real-time analytics of the data across the network
Other big problem for IoT and dApps is micropayment solution that is cost effective and viable to manage the machine-to-machine and peer-to-peer automated transactions on the shared blockchain infrastructure. Using our Sidechains and Decentralized Acyclic Graph layer on top of the existing blockchain we provide a mechanism for faster transactions with zero fees for transactions.
The lack of good marketplaces for reusable components and tools is also directly addressed by our Application Marketplace, where we provide a pre-validated set of reusable applications and components that dApp developers can use to quickly build their applications.
With DeepCloud AI, we are unlocking the potential of the decentralized application developers so that they can focus on building the core logic for their applications and leave the management of the infrastructure and right tools and components to us.
In the near future, AI will be making a lot of decisions for us, and consumers will need to have a say in those decisions. We will have fairly and ethically-sourced data similar to fair trade coffee. It will become the industry standard for companies to source their data in an ethical and transparent manner. DeepCloud AI is a stepping stone towards this standard.
Our Competitive advantage:
AI DRIVEN OPTIMIZATION:

A state-of-art matchmaking algorithm to allocate resources for computation requests in the most optimal way. Decentralized applications require resources close to the source. Our matching algorithm is based on several parameters including information from network user requests, location of usage, and network contributors' states in master nodes.

INTEGRATED MARKETPLACE:

Linked to the decentralized resources on our platform to provide optimal performance

SECURITY:

To address the security needs for Enterprise customers, DeepCloud AI is building a secure layer around Intel's SGX technology and will deploy real-time monitoring of the platform to prevent fraud.

BLOCKCHAIN BASED:

Using the blockchain to decentralize control and increase trust, DeepCloud is blockchain agnostic with goal to enable high throughput of transactions and low transaction costs
5) At what stage of development is the DeepCloud platform and what is next on your Roadmap?
Currently our Fabric is already live. The development team at DeepCloud AI has been hard at work preparing for the public beta of the Huron Network. Last month the DeepCloud AI team unveiled the Huron Network. Resource providers can already start sharing their compute resource power, host application and websites. We are already working with several clients of ours to improve the ecosystem on the basis of voice or costumer.
At the IoT Tech Expo we showcased AI processing at the edge on our platform with extremely low latency. Where we were able to detect licence number plate for multiple use cases — instead of streaming entire video to central location we are doing the actual insights in real-time close to the video cameras
Also our AI Engine is already working on our fabric. The AI Engine matches the right resources to the right application based on real-time analytics of the data across the network.
We never expected to reach this within a few months. We also launched our filesharing service a few months ago, DeepTransfer. DeepTransfer is currently running on top of our ecosystem.
Next Milestones:
We are currently working on tasks that we think is critical to the network, as well as the continuance of the development of our own dApps (decentralized applications).
These tasks include: Enhanced Security, Overlay Networking, and GPU Support. We believe that our rewards system for resource providers may very well one day shake up the GPU mining industry as more and more miners switch from mining algorithmic puzzles to providing valuable computing and rendering resources to an ever growing industry of AI machine learning.
DeepTransfer, our first MVP (which has been used over 18K times already), will soon have a premium plan for enterprises and companies that need more features. DeepTransfer Premium will allow sending of files up to 30 GB, have an audit trail for enhanced accountability by an immutable ledger, and have state-of-the-art encryption and security.
DeepSign is a decentralized platform we are currently building for a blockchain-based electronic signatures. Similar to DocuSign in many ways, but completely different in that its decentralized, immutable, transparent, and trustless. More details will follow.
6) Would you like to tell us more about your applications portfolio; the DeepCloud AI, DeepTransfer and future AI-driven developments?
At the IoT Tech Expo we officially launched our Huron platform, DeepCloud AI's first MVP for Resource Providers. With the launch of Huron also came the launch of its AI matching algorithm, (which autonomously pairs up Resource Providers with Resource Users.) Attendees of the conference witnessed demonstrations of Huron's Windows client for future Resource Providers and DeepCloud AI's matching algorithm operate in realtime.
By continuing to add more enterprise features for a more comprehensive suite of tools, we can demo some of our features, and people can sign up to be a Resource Provider. We want to be showcasing that- there are a lot of IoT companies that have been interested in using our product. While blockchain technology is one of the underlying foundations of the project, we want to really stress that we're first and foremost a cloud computing project.
DeepTransfer is an innovative Blockchain based file sharing service on the DeepCloud AI ecosystem:
The DeepTransfer Free version has a very simple and user friendly interface that allows you to transfer up to 3GB of data at a time. Decentralized cloud computing is the backbone of this service that's been built from the ground up.
DeepTransfer Premium is currently being used and refined by our enterprise partners. We will be releasing it fairly soon. The Premium features include up to 30GB transfer, audit trail, blockchain based security and many more. The best part of all the paid version contributes money back into the community to our resource providers.
Over 3000 clients are using DeepTransfer since its release. Many are businesses that DeepCloud's business development team reached out to personally and many of which plan to use other parts of the suite.
DeepSign is currently under development. DeepSign is a decentralized platform we are currently building for a blockchain-based electronic signatures. Similar to DocuSign in many ways, but completely different in that its decentralized, immutable, transparent, and trustless. Which will be a free version of DocuSign which we think is primarily to give free tools to bring users into the community also. More details will follow.
In addition to all the above applications. There will be constant developments from developers and our own team to run applications on our ecosystem.
7) Do you have any major partners or investment opportunities you will like to share with us from DeepCloud?
Our enterprise partners like for example TV Azteca (one of the largest TV channels in Mexico) has been using our decentralized cloud side by side with their AWS solutions. They have seen stability of our cloud and currently save a lot of money as a result with our solution. They would be interested in scaling up and paying for the usage.
Recently we partnered with National University of Singapore and professor Bhojan with his team of researchers are working with us. Because of our low latency cloud they are testing cloud gaming and AR/VR Solutions.
Our team is in negotiations with other enterprises as well and we'll gradually release more partnerships as they are confirmed. Our business strategy is to capture clients in key areas in Latin America, Asia and Europe currently. Our product offerings are not limited to these regions however they are areas where we'll focus on marketing, product refinement and enterprise scaling solutions. Along with enterprises we are also working with blockchain based companies to collaborate and build strong meaningful partnerships. We will be releasing those partnerships as they are confirmed.
8) How Safe is DeepCloud, would you like to talk about your legal and security measures?
We are employing multiple tactics to secure our platform:
To address the security needs for Enterprise customers, DeepCloud AI is building a secure layer around Intel's SGX technology. We are also developing selective partnerships with Security providers on our Application Marketplace to provide a range of services for different types of application needs.
For Enterprise customers, DeepCloud AI intends to use Intel SGX based security for providing software accreditation that helps make sure DeepCloud code is running on the system without compromise. DeepCloud is partnering with Hardware providers to enable this. DeepCloud Integrity code is uploaded via the Linux kernel into a seperate Enclave – whose memory is protected from the kernel and all other system software. DeepCloud runs the monitoring code in user space which calls SGX Enclave code, that itself monitors the integrity of the monitoring code. All requests to the DeepCloud backend uses TLS and requires the SGX Enclave code to sign the request. Thus making sure the Deep application data that is with DeepCloud is not compromised.
9) Do you have more information for our readers?
The past few weeks we have been honored with three significant recognitions.
DeepCloud AI recently received the DUNS Registered Seal, awarded by Dun & Bradstreet for DeepCloud AI's credibility, authenticity and good financial standing, joining the ranks of companies like Apple, Oracle, and Microsoft that also hold this seal.
DeepTransfer has earned the notable 2018 Rising Star Award from FinancesOnline.com, attaining a user satisfaction score of 100% and a total score of 8/10 ! "Experts have seen DeepTransfer perform impeccably and consider it as one of the top file sharing websites today."
Last but not least, our very own CTO, Geeta Chauhan was featured in "Intel™ Software Innovator" blog. Read more about Geeta and why she is being recognized as an Innovator by Intel!