Below is our recent interview with Matt Coben, Tap Room Manager at Funky Buddha Brewery: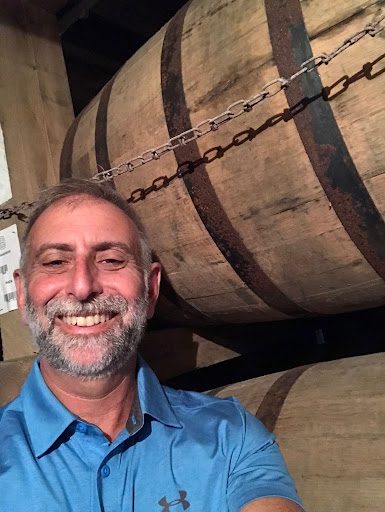 Q: Could you provide our readers with a brief introduction to your company?
Funky Buddha Brewery is one of the larger, most well-known, and most visited brewery taprooms in South Florida.  Over the weekend of June 11 and 12, the brewery celebrated its' 9th anniversary.  The brewery was founded by brothers Ryan and KC Sentz and found fame for the Maple Bacon Coffee Porter beer that they started brewing and which developed a cult following.
Q: Can you give us more insights into what makes your company unique?
Funky Buddha is unique for the layering and complexity of many of the specialty beers that are brewed.  Many of the beers that are served have been aged in Whiskey, wine, rum, or tequila barrels to bring a unique flavor profile to the beers.  In addition, the core beers are extremely popular – from number one seller Floridian which is a German-style Hefeweizen to Hop Gun the West Coast style IPA to Vibin the lager.  There is always something on tap for every palette.  For those who are not fans of beer, Funky Buddha also brews Hard Seltzers with a variety of flavors.
Q: Any highlights on your recent announcement (if any)?
The 9th Anniversary Event was a huge success.  With more than 20 new beers on tap, including some fan favorites that were brought back from a long hibernation to a new line-up of sours, fans from all over flocked to the brewery.  Some fortunate guests were able to experience a VIP tasting with select beers, specialty food items, and live music!  The special tap list has continued into this week and will remain so as long as supplies last.
Q: Can you give us insights into your products?
I expect that we will continue to grow our offerings in the Sour beer category as the casual beer drinker picks up on this rapidly growing trend.  In addition, we have introduced a new line-up of beers to introduce our fantastic staff to the public.  This series will be named Meet The Team Series.  The first beer was released in June.  It is called Stand Up Double and was brewed with the hands-on attention of the General Manager who is a big baseball fan as well as a fan of IPA beers.
Q: What can we expect from your company in the next 6 months? What are your plans?
In addition, we are working on offering beer pairing events.  The first one will be on July 4 and will feature a red, white and blue beer plus an apple pie based beer.  All will be paired with locally baked cake slices from an artisan baker who is a regular at the brewery.
Q: What is the best thing about your company that people might not know about?
One of the best things about the brewery that people might not be aware of is the quality of our hospitality staff and the quality of our food offerings.  Our staff is very passionate about beer and making guests feel welcome and not overwhelmed by our choices.  We want to be edgy, but approachable for all beer fans.  Our menu is tailored to pair well with our beer and the kitchen staff is turning out some delicious meals.  Come and see us!