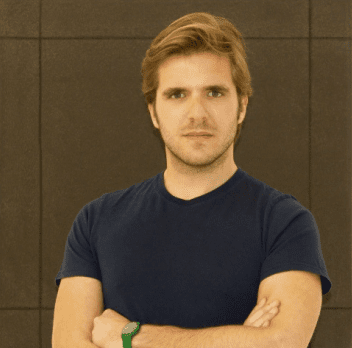 Kooness.com provides everyone passionate about art –from newbies to major art collectors – a new and simple way to discover, share and buy contemporary art. Kooness is committed to sourcing quality artworks in the globe and offers art enthusiasts and collectors a one-stop resource for those interested in discovering and acquiring contemporary art pieces from top art galleries. Our growing online database of contemporary art can be used by art lovers, students, art dealers, museum-goers, patrons, collectors, curators, artists and educators to discover, collect and learn about art. Kooness wants to give to all users the correct tools to access the vast contemporary art world, in a very simple way.
What are the Major Services do you provide at Kooness?
Kooness is an online platform that allows you to step in the fine art gallery world by providing a virtual access to galleries all over the world. It is a revolutionary way to explore and collect art by buying directly from the finest art galleries. On Kooness can find the best selection of artworks by both emerging and established artists, accurately selected by our curatorial team. To speed up and simplify the research for your favorite artwork we added a tool to filter through different categories and tags. Kooness will shake up the art world by attracting new collectors with the use of the most advanced technologies to enjoy art even more
What Kind of Artworks can we find at Kooness and what is the success story so far?
All the artworks available on our catalogue are selected by our curatorial tem, the idea is to present the best emerging artists available on the market within a price range between 350$ and 25.000$. Today we work with more than 600 selected art galleries all around the world providing to our users the access to a database of 5.000 artists and 15.000 artworks.
Tell us about the Galleries featured on the Kooness website and how does the platform work for Galleries?
The process starts with the selection of the galleries by our curators then with them we selects the artists that are going to be uploaded on the platform. Kooness is not only a tool for selling art but is also a way for galleries to promote themself online and increase their web visibility. On their page, galleries can add current, past and feature shows, also, we've just implemented a video interview system which allowed them to show their space and engage easily our users.
Tell us about the art fairs, where can we find you?
We are online services provider, this mean that we do not have physical space inside the fair like the art galleries.
Last year we launched the art fair section with the idea of providing online visibility to the fairs too. Trough this section, collectors have the possibility to virtually visit the fair, the galleries and the artists that are displayed inside. By the half of April, we will launch our new app which will have some very special features for the fairs, but it's still top secret.
Could you tell us about your team and customer support?
Our team has differents aims. We have IT people working on the platform improvements and maintenance, than we have the sales team which is in charge of galleries acquisition and customer support. Last, there is the art team, made by professionals with strong background in the industry, which is in charge of the selection of the galleries and artists, editorial contents and art advisory for our customers.   
Do you have more information for our readers?
We comply with all the rules in terms of privacy, not only we have strict contracts with our galleries in order to be able to provide the best service to our users.  
Kooness is constantly evolving, we have a new cool app coming soon and some revolutionary improvements by the begin of the summer, so stay tuned with us.
For more information, visit https://www.kooness.com/