As Sales Operations Manager at NetReputation.com, Justin Dillingham oversees one of the highest-performing customer success teams in the reputation management space. We recently caught up with Justin to get his thoughts on sales, how NetReptuation consistently delivers results, and where ORM is headed in the future. 
Please tell us a little more about your current role and what you do at NetReputation.com.
As the Sales Operations Manager at NetReputation.com, my main responsibility is to oversee and manage the sales team's daily operations. I work closely with the team to ensure we are meeting our sales targets and that our sales processes are streamlined and efficient.
In addition to managing the sales team, I also collaborate with our marketing team to develop and execute sales strategies that align with our company's goals and objectives. Additionally, I work with our product development team to ensure that our sales team is up-to-date on our latest offerings and features and can communicate these offerings effectively to our clients.
Overall, my role at NetReputation.com is to ensure that our sales team is equipped with the tools, resources, and knowledge they need to be successful. My focus is to empower team success and ensure my colleagues are meeting the needs of our clients in the most efficient and effective way possible.
You've been with NetReputation.com almost from the beginning of the company. Tell us, why did you initially join the NetReputation team, and what has changed since you started?
Absolutely. I joined the NetReputation.com team in the early days because I saw a tremendous opportunity to be a part of a company that was pioneering a new and exciting space. At the time, the idea of online reputation management was just starting to gain traction, and I was drawn to the idea of being a part of a company that was on the cutting edge of this emerging field.
Since I first started with the company, a lot has changed. We've grown significantly, and have expanded our offerings to include a wide range of online reputation management solutions, from social media monitoring to content removal services. We have also refined and honed our sales and marketing processes to better serve our clients and stay ahead of the competition.
Despite these changes, our commitment to providing top-quality service to our clients has remained unchanged. We are still focused on helping our clients protect their online reputations, and we continue to innovate and improve our offerings to better meet their needs. It's been an incredible journey so far, and I'm excited to see what the future holds for NetReputation.com.
As sales operations manager, what would you say are the biggest challenges your team faces on a regular basis? How do you overcome them?
One of the biggest challenges we face is the constant need to adapt to changes in the marketplace. The online reputation management space is constantly evolving, and new competitors and technologies are emerging all the time. Staying on top of these changes and ensuring that our sales team is equipped with the latest knowledge and tools can be a significant task we must wrangle daily.
To overcome this challenge, we invest heavily in training and development for our sales team. We provide regular training sessions and workshops to keep our team up-to-date on industry trends and technologies. We also encourage collaboration and knowledge sharing across the team so that everyone learns from each other and builds a collective knowledge base.
Another challenge is ensuring we are always delivering the best possible service to our clients. This means we must constantly look for ways to improve our processes and streamline operations. We overcome this by regularly soliciting feedback from clients and using this feedback to make improvements to our approach and our services.
Lastly, we must always balance the needs of our clients with the demands of the business. Sometimes these two things can be at odds with each other, and it can be a challenge to find the right balance. To tackle this challenge, we work closely with clients to understand their needs and connect them with solutions that meet those objectives while also being financially sustainable.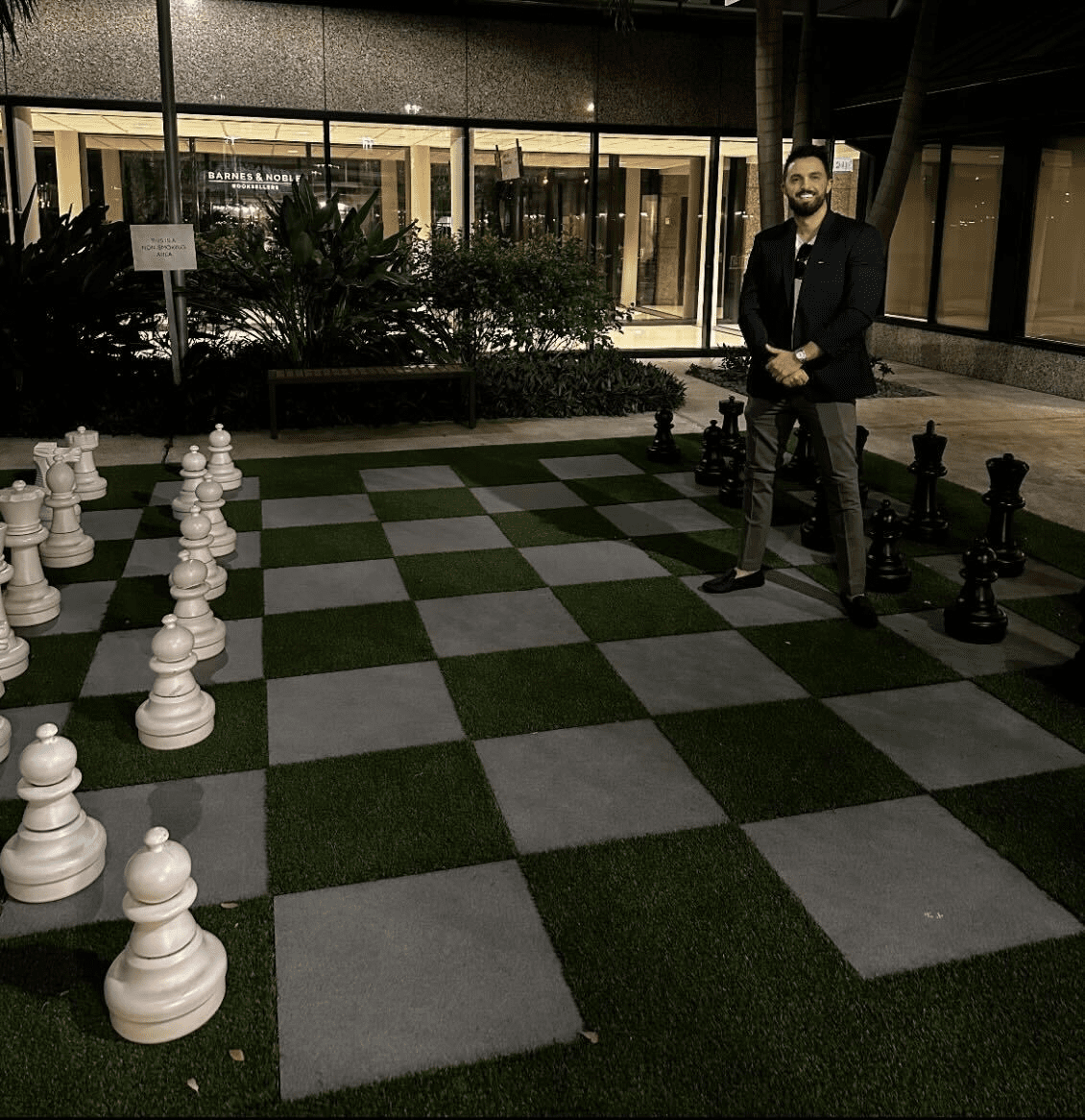 You've been in the reputation management industry for years. What would say is the biggest problem businesses and individuals face when it comes to online reputation? 
I would say the biggest problem that businesses and individuals face in terms of online reputation is the lack of control they have, or at least feel they have, over their online presence.
These days, anyone can say anything about anyone online, and these comments and reviews can have a significant impact on a business's reputation and bottom line. Negative reviews or comments can spread quickly and can be very difficult to remove or mitigate once out there. This lack of control can be incredibly frustrating for businesses and individuals alike.
Another problem is that many businesses simply don't have the time or expertise to manage their online reputation, at least effectively. Online reputation management is a complex and time-consuming process that requires a deep understanding of search engine algorithms, social media platforms, and online review sites. For many, managing your online reputation can become a daunting and overwhelming task.
Fortunately, an experienced online reputation management company like ours can help you overcome this challenge and reinforce brand integrity across the web. By partnering with a team of experts who know how to navigate the complexities of online reputation management, businesses and individuals can take control of their online presence and protect their brands from the harmful effects of negative reviews, comments, or other damaging content.
What would you say is the key to delivering an exceptional customer experience, particularly in your profession and industry? 
I believe that the key to delivering an exceptional customer experience in sales and the ORM industry is a combination of empathy, expertise, and responsiveness.
First, empathy is essential. We need to understand every client's needs, goals, and concerns and be able to put ourselves in their shoes. With a customer-centric approach, we can ensure we are delivering solutions that meet each client's specific needs and exceed their expectations.
Expertise is also critical. Online reputation management is a complex field that requires a deep understanding of everything from search engine algorithms to social media platforms and online review sites. By keeping up-to-date on the latest industry trends and technologies and investing in the ongoing training and development of our team, we can ensure we are providing clients with the highest level of expertise and guidance at all times.
Finally, responsiveness is key. Clients often need quick and timely support, and we strive to be there for them when they need us. Whether it's responding to an urgent issue or simply providing regular updates and communication, we believe being responsive is critical to building trust and delivering exceptional customer experiences.