Hariom Mehta, a film writer and director from India, is ready with his new short film titled 'Sight'. The film is both intellectually stimulating and experimental in its approach, showcasing Hariom's unique storytelling vision.
Hariom Mehta is a writer, director, and editor with expertise in films, drama, and advertising. He has been in theatre since the age of 8. He has achieved greatness in the areas of step-by-step acting, directing, and writing. And during these years, he has written many plays and serial. He worked as a creative director and executive producer for some episodes in the digital-first talent discovery platform called The Viral Stars launched by TVF and Sharechat. His first short film, "90 Seconds," won many awards in many international film festivals. Also, he got compliments from Academy Award professionals and from many international film festivals across the globe. There is an element of surprise in every film he makes. His other short films are Gullu's Gift (2017), I am Here (2020), and Sight (2023).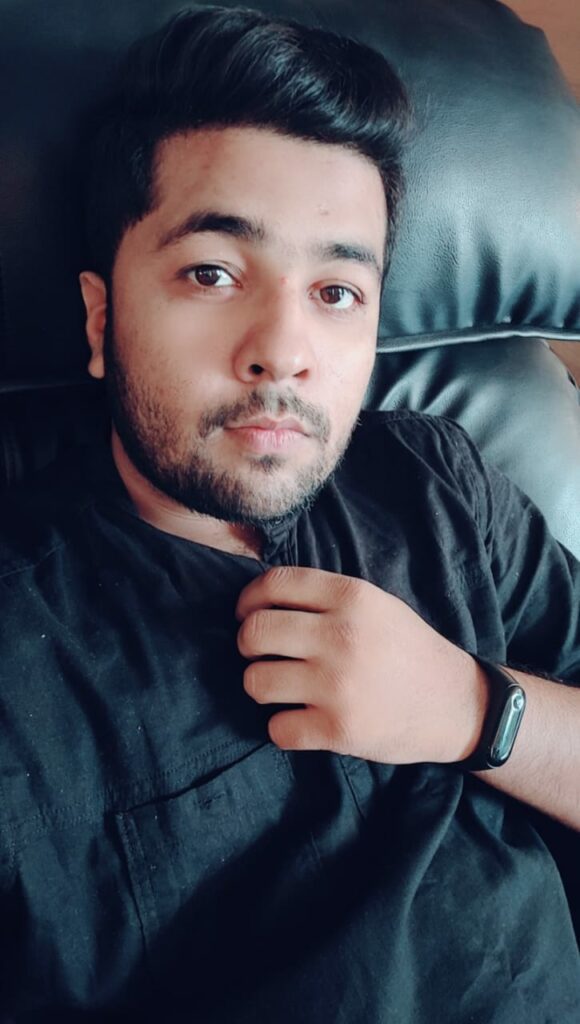 Interview
Q: You are the Director of Short film "SIGHT" what is the film all about?
My short film SIGHT addresses social issues such as gender equality, Freedom of Women, Women's harassment, and the film challenges to the orthodoxy of patriarchal society.
Q: Tell us about your film's cast and Crew.
There are three character in the film, a blind person character performed by a veteran actor NILESH BRAHMBHATT, other two are followed by a young Actor ANAND SAVALIA and young actress KUMUD SUKHADIYA. And in crew members, Short film Produced by Jashvant Mehta, Executive Producer Neha Modi, Director of Photography by Ronak Raj, Background Score done by Kamlesh Vaidya and Edited by me.
Q: Could you please tell us when we can watch your short film SIGHT, Mr. Hariom Mehta?
Presently my short film is limited to the National and International Film Festivals, but soon we announce the date and the platform to watch my short film SIGHT.
Q: We checked the IMDb page of your short film SIGHT, and from the description, your short film "SIGHT" looks like experimental film. Is it?
YES, it is. I want to create a short film that convey a social message using different techniques and approaches of film storytelling with a good engagement.
Q: Why did you choose the SIGHT title of your short film?
The Title "SIGHT" says We see everything with our eyes and yet, even today, people pretend to have seen nothing. Maybe that's why this story came into being.
Q: Could you please tell us the technical details of your short film SIGHT?
The film is in the 4:3 format and Black and White tone. For more information you can check the IMDb page of my short film SIGHT.
Q: Could you please tell us why you choose Black and white color tone for your short film SIGHT?
I particularly choose the color black and white because it reflects the psychology of human vision that people tend to see the lighter side but forget about the darkness they have already created in their mind.
Know more about Indian Filmmaker Hariom Mehta, follow here: