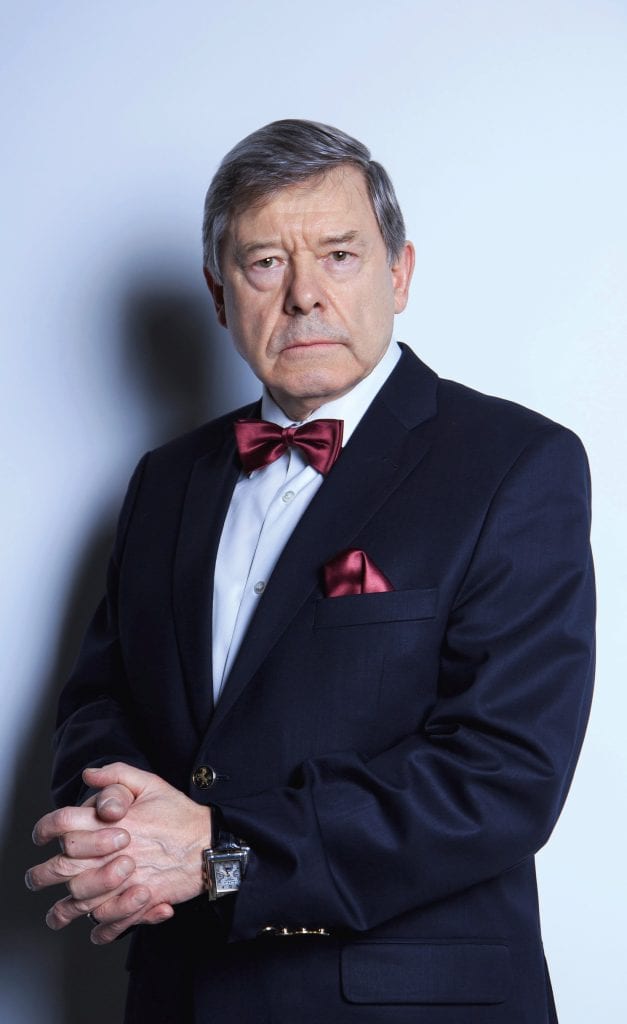 LH-Crypto gives you all the advantages of a crypto-exchange and a Forex broker. The CEO George Pavloff will be discussing the LH-Crypto project with us in this interview.
1) Please tell us your name and about yourself?
Hello, my name is George Pavloff. For the last 20 years, I have been working as a professional trader on Forex, and half of this period was spent in collaboration with the Forex broker Larson&Holz. Almost a year ago we decided to introduce a brand new project, and I became the Head of LH-Crypto, a crypto division of Larson&Holz.
2) What is LH-Crypto?
LH-Crypto is our ground-breaking project for the first crypto broker. In LH-Crypto we decided to unite all the advantages of a crypto-exchange and a Forex broker. This is why here we have automated deposit and withdrawal in cryptocurrencies, accounts in cryptocurrencies and high leverage for margin trading.  
3) What are the major services you provide at Larson and Holz?
Our main target is providing access to margin trading for everyone. It means that every crypto-trader can work with amounts that are hundreds of times larger than their own account.
4) Larson&Holz IT Ltd was established in 2004, could you share with us some of your most exciting breakthroughs since 2004?
We have introduced a lot of services and many of them are proven over time.
One of our most popular services is Non-Deposit account. With this account, you can open a real account and trade with $100 on the real market for 3 days. After that, you can complete some requirements and withdraw your profits.
One more is our contest for traders. Every month the most successful traders are awarded prizes, and the total prize fund is about $150'000.
Of course, we bring these well-received services into our new crypto division too.
5) Tell us more about your Crypto Trading Services and how we can make a profit.
We have more than 200 different instruments, including unique Bitcoin-Oil, Bitcoin-Gold and others. You can use these instruments and trade. The difference between trading and investing is that with trading you can use amounts that are hundreds of times larger than your own funds. You can also earn even when the rate is going down. All you have to do is to make the right forecast for the price move.
6) Do you trade for companies and individuals or must each client trade and manage their own trading accounts personally?
We only provide the trading platform for our clients. Of course, everyone can hire an account manager for their account and have a professional working for them, but we do not provide such account managers.
7) Do you also provide training services for Crypto Trading, how does it work?
Our target audience is crypto traders or Forex traders who want to try something new. We do provide tutorials for our software, but all the training seminars are delegated to our partners, who hold representative offices in different parts of the world.
8) Could you tell us more about your partnership programme, would you mind to share some of the companies you have partnered with?
As a broker, we provide only software and support for this software. We get most of our clients online. Meanwhile, we also partner up with call-centres, consulting and dealing centres that actually connect us, software providers, with the traders. And, of course, our major technical partner is MetaQuotes that provides the basic software for us.
9) Please tell us about your team and customer support at Larson and Holz.
You can find out more about our project team on the site of our ICO and on our YouTube Channel. It would take me too long to tell about each and every one of them as much as they deserve. In our international team, we have people of different cultures, different genders, and different ages. For instance, one of our testers is only 14, while we top managers and audit officers are in our 50s or even 60s. We are trying to mix their fresh ideas with our experience to create our product.
10) On your trading platform, how safe are the clients' assets, tell us more about your security and how you manage risks?
We use the most popular software for trading provided by the company MetaQuotes, it's called MetaTrader5. Our clients' assets are safe under the security of MetaQuotes encryption. The LH-Crypto site itself provides two-factor authentification that ensures that no third parties get access to a trader's account.
11) Do you have more information for our readers today?
I want to tell you about something that no other broker will offer. For LH-Crypto, we have made it our unique feature – the premium leverage for our crypto-traders. With average crypto-exchanges, you have only your own funds to operate. The average broker gives you 5-10 times as much as you have. But we provide premium leverage, and our traders can operate with amounts that are 100 times larger than their own funds.
Visit LH-Crypto website for more information: https://www.lh-crypto.com/