Bannersnack helps you create static visuals or animated html5 banner ads with ease. The CEO Gabriel Ciordas will be sharing more with us in this interview.
Please tell us your name and about yourself
My name is Gabriel Ciordas and I'm a serial entrepreneur with a passion for developing businesses. I have over 17 years of experience in business development and online marketing.
What's Bannersnack elevator pitch?
Bannersnack is an accessible online app that empowers marketers, designers and business owners with any degree of technical skills to make their own banners and ads.
Our main objective is to give the opportunity to anyone to create static and animated visuals in an easy way.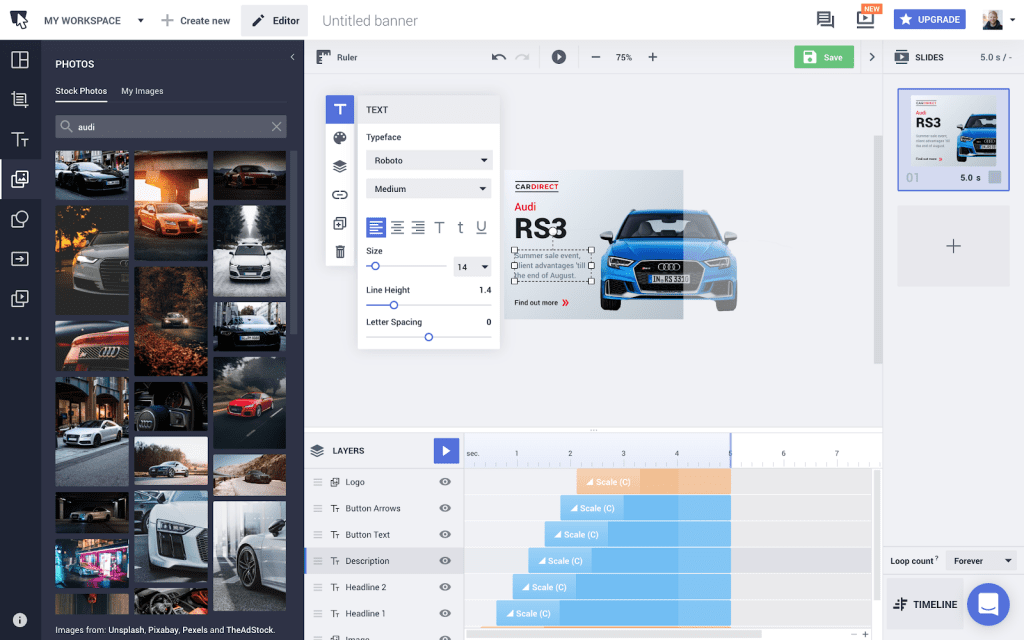 Our technology helps them save time and money by automating the design process, generating one design in multiple dimensions and simplifying all the tools you need to deliver ads and banners.
What did your first pitch deck look like?
We started with the idea of creating a family of products that would allow website owners to create all the assets needed for their websites by themselves and provide flexibility and creativity: banner ads, digital catalogs, website notifications, photo slideshows, web audio players, online polls and so on.
Bannersnack was designed with productivity in mind and is the product one could use to satisfy all design demands for digital advertising. In the beginning Bannersnack was a plugin type of product that was built on Adobe Flash.
We quickly saw its potential, however, ad transformed it into a SaaS product that is now independent of any third party tools.
What is the essential problem you're solving?
Bannersnack addresses one major need: to create high-quality visuals in a short amount of time using the latest technologies available today.
To achieve this objective and to create the perfect tool for that, we actually had to overcome several challenges.
Lack of time is one of the main pain points we've identified in our industry. We've tried to solve this issue and overcome it by helping our customers with relevant, ready-made content, templates, and presets as well as a simple to use platform with a fast learning curve that includes many interactive elements and animations.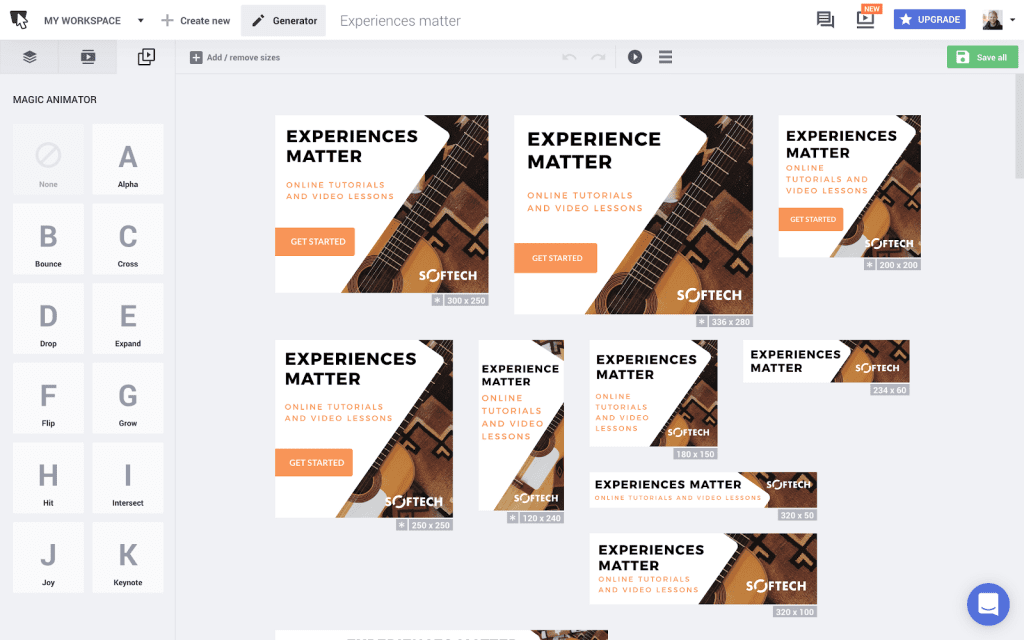 Another addition is our newest tool, the Banner Generator. With the Generator we created a go-to automation tool that would allow anyone to create and edit sets of banners in many different sizes, in a matter of minutes and in the same place, without the help of a third-party app. And adding the newest feature: Smart Resize we've made it quicker to design banner sets and fill the gap between the Banner Editor and Banner Generator by allowing users to go from one size to many in just a few easy steps. 
 The lack of technical abilities of our potential users is a constant challenge and an inspiration at the same time. Our editor has an optimized user experience which is perfect for both advanced and new users who have no coding or design skills. We wanted to address the needs of our users, which is why we've created a pack of features to meet their needs regarding animations. Out of these features I could maybe point out two that are very intuitive: the Timeline, which is a tool that allows you to add and edit transitions more easily, and the Magic Animator that creates ready-made, one-click animations with the help of presets. 
We are also focusing on teams so copywriters, designers and marketers can collaborate by sharing brand assets, designs and workspaces. They can get feedback and approval from each other and also from clients. Our team plan also offer priority support and dedicated account managers. 
We also know that inspiration comes fast and goes just as fast. So our templates and stock images always come in handy when our users want to create a rich visual experiences they need for their products. 
How did you get initial traction? 
We already had a product that was built around Adobe Flash and Bannersnack seemed like the natural step forward that we had to take at that time. In that context, we listened closely to those who were already using our Adobe Flash plugin and we tried to build a product that would serve their needs in a better and far more complete way and which would also be focused on expanding our design capability. 
Being able to offer an entire suite of web apps was a major booster. 
What is your unfair competitive advantage? 
The fact that we were the very first on the market to provide both technical and non-technical people with a tool that allowed them to create high-quality animated visuals in a short amount of time means that we have a long history of successes and failures. All these allowed us to learn a lot from our own experience. 
We were able to explore, to test and to find out what works best for our users and what we need to do better for our potential users. 
What were you doing before getting into the business?
I grew up with the idea that in order to be successful, you need to work hard, fail, learn and then try again. So I got into business even before finishing my studies. We started as a small web agency that rapidly evolved into a digital marketing company. Soon after that, I realized that without scalability you cannot grow a big business. That's when I decided to create a product that could impact the world by helping people more easily overcome their advertising challenges. 
This is how Bannersnack came to life. 
What is the most valuable lesson you learned? 
Being in the right place at the right time (in this case, being the first on the market) isn't enough. It also takes tough decisions and a lot of work. Even though, back in 2008 when we launched Bannersnack, there was no other design tool to serve the same purpose, we didn't rest on our laurels. We kept improving and listening to the needs of the market in order to create a fully optimized and capable design tool. 
Another very precious thing I've learned is that people are the most valuable asset of a company. I believe in the power of people, so having the right persons for the right jobs and with the right attitude was always an objective of mine.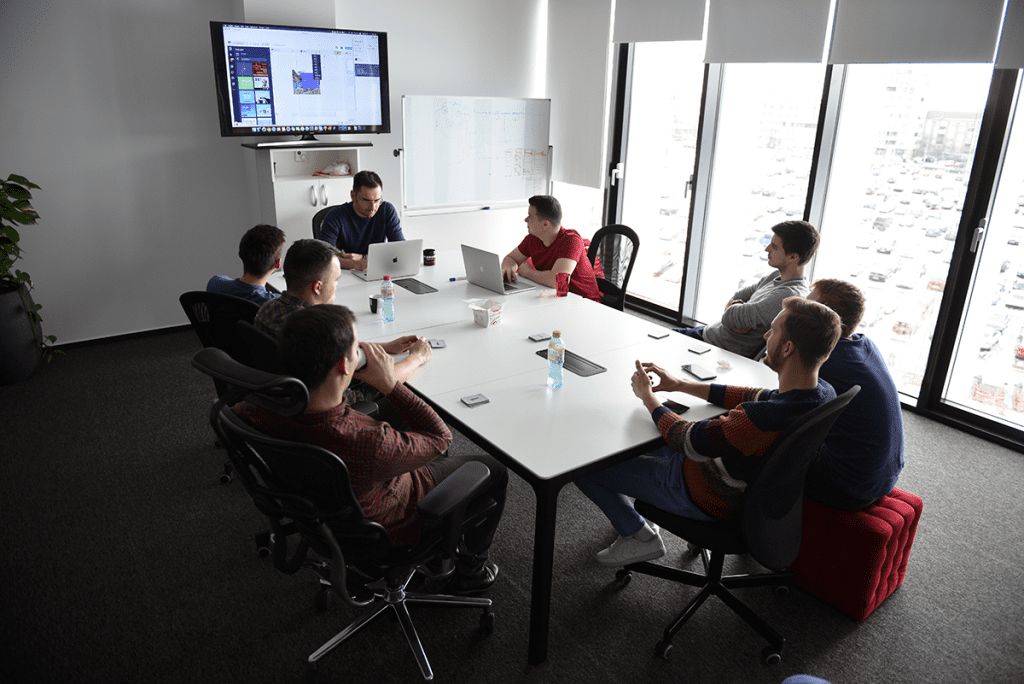 What is the best decision you have ever made? 
Businesswise the best decision I made was to stop working on non-scalable projects and develop our own products and services that are scalable. 
Knowing the needs of the market, I knew that Bannersnack had the potential of multiplying its revenue with minimal incremental cost. 
In the last few years we managed to build a very valuable team of skilful and passionate people, both developers, designers and marketers, with the help of which I think Bannersnack is on the right track to reach 10 million users by the end of 2020.
What is your biggest achievement so far? 
The biggest achievement so far is putting together a very strong team that was able to achieve a stable and fast growing product that makes our customers happy and helps them get more profit. 
In the past couple of years we went through an intense process of product redesign which generated more than 100% year-on-year growth that caught the attention of investors. 
But we're not doing any victory laps yet. Instead, we're concentrating on making further refinements and pushing the boundaries of our creativity and productivity.
For more information, visit the Bannersnack website: https://www.bannersnack.com/