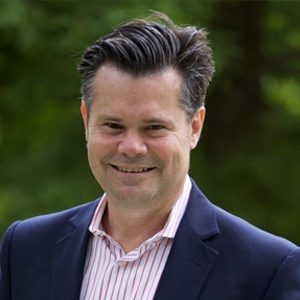 Derek Myers is the CEO of Zero Carbon Project. The company aims at creating a blockcahin powered market that beats renewable energy and fossil fuels on price, to help reduce carbon emissions faster, while rewarding the customers with their Energis token. Derek will be talking to us about this innovative project in this interview.
1) Could you please tell us about yourself?
I have been working with new technologies in energy and financial markets for 25 years, initially for Macquarie Bank and Accenture. I have built a London based energy and carbon consultancy over the last 15 years. I am passionate about applying new technologies to building businesses and solve complex problems like climate change.
2) What is the Zero Carbon Project?
Zero Carbon Project tackles climate change using the blockchain and international carbon credits. Our Market beats renewables and fossil fuels on price; and our customers are rewarded with valuable Energis tokens as the catalyst for change.
3) What inspired you to launch a blockchain project designed to minimize and ultimately eliminate carbon emissions?
I was inspired by the transparent and immutable qualities of smart contracts and how these can be used to tokenise the potential utility value that customers will receive from a service in the future. This provides a new meaningful source of value that can be used to effectively create the right economic reward incentives to tackle climate change. Alternative rewards such as equity, vouchers or rebates don't stack up as alternatives.
4) What are some of the problems you see with existing renewable energy solutions and solutions currently being developed?
Renewables have responded well to climate change but still too expensive for mass adoption. Over the last ten years, I have watched solar and wind energy costs drop 90% and more recently see the same trend take hold on batteries and others. However, most consumers are not prepared to pay the extra premium to switch from fossil fuels.
5) How will the Zero Carbon Project help tackle climate change exactly and what makes your solution different?
We have a two-part solution. Our Market delivers lower prices while switching to Zero Carbon energy, leveraging international carbon credits and intensely competitive dynamics. As cost savings are not large enough for consumers to prioritize the switch, our Energis tokens are the catalyst for change by providing a meaningful reward for consuming our Zero Carbon energy.
6) How does blockchain technology help Zero Carbon accomplish this?
The transparent and immutable qualities of smart contracts make them trustless, in theory. In practice blockchain projects like ours are moving in that direction as the software develops. We have designed smart contracts to support an Energis token economy which tokenises the potential utility value that our service delivers to customers in the future. This is done by charging energy suppliers transaction fees that are calculated using fiat but paid using Energis tokens. As consumer base increases, the demand for tokens increased but the supply is fixed. This drives value into the Energis tokens and in theory rational token owners will sell based on an estimate of the future utility value provided by the service.
7) Can you tell us more about the technology and components of your Zero Carbon ecosystem that makes it function?
The software will be launched as a hybrid system. This will include a centralised system for the Zero Carbon Market and a distributed settlement facility using smart contracts on the Ethereum blockchain to settle transactions involving Energis tokens.
The off-blockchain Zero Carbon Markets for business and household have already been developed, and in relation to the UK market, energy suppliers have registered to submit the terms of zero carbon energy contracts. The UK Zero Carbon Market is ready for the launch in October 2018.
The software will require some modification to support each additional energy market prior to its launch. In addition, the software will continue to be developed.
The smart contracts have been designed as outlined in section 11 of the Whitepaper. Our long-term vision is to further develop these to provide a distributed Market for energy once new smart meter hardware is developed, and should regulatory requirements allow for it.  
To manage the processing of the Energis token transactions, we are exploring scaling solutions such as Raiden and Plasma. Once transactions can be processed at speed, we will consider migrating more functions into smart contracts and move towards a more 'trustless' solution.
7) Your whitepaper mentions your solution is a more practical, realistic and cost-effective solution, particularly in the short term. But what about the long-term? Will there still be any need for this solution in 5-10 years when renewable energy technologies are better developed?
Zero carbon markets are agnostic to the electricity source as long as the source doesn't emit carbon emissions, or carbon emissions are offset by international carbon credits. The point is that by allowing carbon offsets our markets can currently compete against fossil fuels. We also accept nuclear energy as that is zero carbon. In the future, the most competitive form of zero carbon energy will win the business across our platform. Our vision is a future of unlimited and cheap energy sourced by solar, wind, batteries, hydrogen and other forms of renewable energy.
But in the interim we can take the low hanging fruit of international carbon credits which provide subsidies to carbon emission reducing projects in developing countries.
8) How much do you intend to raise in the Energis Token Sale and what are the steps for contributing?
We are raising $20m to cover marketing, development and operational costs through to break-even. We are raising $3m from private investors at up to a 50% discount to reflect the extra risk early in the process. $5m from a public presale at 25% discount and raising $12m through the main tokensale at USD0.20/token.
First, purchasers need to register a KYC whitelisting process at www.zerocarbonproject.com/tokensale
Second, purchasers will receive a digitally signed email confirming registration along with the token sale contract address. Third purchasers will receive Energis tokens automatically upon receipt of ether.
9) What were some of the biggest challenges you encountered while working to launch your ICO?
Designing a business model and token economy in which all stakeholders receive a sufficient financial reward while tackling climate change.
Designing a utility token which had a low risk of being perceived as a securities token by regulators, while maintaining the integrity of the business model.
Attracting the highest quality partners to our cause, including King & Wood Mallesons for ICO legal expertise, Bok Khoo for Ethereum smart contract advice and audit and Amazix group for their ICO expertise across community engagement, marketing and blockchain.
Developing our in-house Ethereum smart contract programming capability to build our own smart contracts
10) What are your marketing and sales strategies to achieve that?
Our marketing strategies to grow Zero Carbon Project are a global roll-out of our zero carbon markets in all of the competitive electricity markets around the world in 2019, including registering energy suppliers. We are starting in the UK in 2018, where we have energy suppliers ready to participate, followed by Australia.
We will grow our consumer base through the crypto-community, continuing the tokensale marketing campaign. Our consumer base will grow as the crypto-community grows and permeates the mainstream through improved online user interfaces.
In addition, we have a friends & family referral scheme where existing consumers can earn meaningful rewards equal to the new consumers' rewards, and the new consumer will earn the same reward.
11) Could you tell us a little about your team and customer support?
We have a highly experienced team covering Ethereum smart contract development, energy markets and commercial, with a track record of growing technology businesses over the short-term and long-term. The parent company, Beond's, values are integrity, innovation and quality. Beond's vision is to help clients achieve their ambitions in a carbon-free world.
12) Would you like to talk about your legal and security measures?
We are inspired by the trustless nature of smart contracts. However, we recognize that the software technology is still developing in that direction but far from trustless. We have taken measure to make our Project as trustless as feasible and we are contributing to innovations in this direction.
In the interim, our solicitors have provided contractual documentation, which we have published on our website as part of the Agreement to receive funds. This provides reasonable protection to us and to our customers. It will provide our customers with confidence that we will endeavor to execute our plans as outlined in our Whitepaper.
We have also published our Privacy Policy outlining the procedures and security that we have implemented to protect customers data. This includes meeting the GDPR data privacy requirements required by the European Union for their citizens.
13) Do you have more information for our readers?
Your readers can find more information at www.zerocarbonproject.com including our Whitepaper. In addition, all developments and announcements are published on our telegram community https://t.me/ZeroCarbonProject.