Meet Danny Weinberger, the Co-founder and CEO of Morpheus Network in an interview on the Morpheus Token Sale.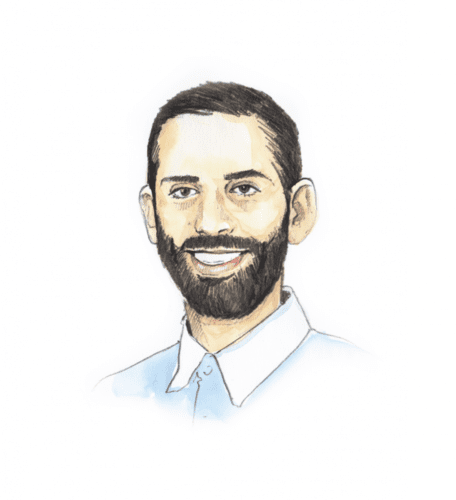 1) Please tell us about yourself.
My name is Danny Weinberger and I'm the founder and CEO of Morpheus.Network.  For 15 years I have been involved in global trade transacting in Canada, the United States, China, India, Mexico, Europe, the Middle East and more.  I have personally orchestrated and facilitated tens of millions of dollars in transactions with many Fortune 500 companies such as Magna, Aecon, and General Electric.  As the CEO of Morpheus.Network, I am working with our developers to direct during platform development.
2) What is Morpheus?
The Morpheus Network is a full-service, global, automated, supply chain platform for the global trading industry utilizing blockchain technology. This is achieved with Smart Contracts driving the supply chain with predetermined, automated work contracts, shipping & customs documents as well as automated international payments to over 1600 banks globally through integration with the SWIFT Payments Hub to our MS Dynamics ERP. The layering of other blockchain or non-blockchain technologies to be included as necessary objectives in a given Smart Contract further automate any complex supply chain (eg. WaltonChain RFID scans, Sia data transfers).  The MORPH token is a "value" based utility within the Morpheus Network, powers the platform.
3) What inspired you to launch a Blockchain and Cryptocurrency business with Morpheus?
"My business has been importing and exporting for over 15 years.  The world economy relies on fast, efficient global supply chain, however, running a business involved in global trade contains various inefficiencies:
Slow transmission of wire transfer payments to suppliers

Slow transfer of original shipping documentation causing delays

Improper documentation filing

High banking fees to process with slow bank transfers, increasing costs

Terrible conversion rates

No current rating system in place (payment delays from distributors, supplier delays)
For my own business, to stay competitive I began to search for a solution to these inefficiencies and found that blockchain technology provided the outlet to optimize all the steps involved in a successful global transaction. In fact, according to World Economic Forum, reducing these barriers in global trade could increase worldwide GDP by almost 5 percent and total trade volume by 15 percent for the 15 trillion USD global trade industry."
4) What makes Morpheus crypto ICO different from the others?
The Morpheus Network boasts the most functional blockchain payments platform for the  over 15 trillion dollar global trade industry, but that is only part of the Morpheus Network.  Our automated supply chain services will revolutionize the global trade industry incorporating contract generation, shipping and customs documentation generation (with storage and "permissioned" sharing), automated real-rate currency conversions, international payments, as well as layering in other technologies (tracking systems, ERP systems, bar code scans) to  automate virtually any supply chain with a Smart Contract. Our strength is in our platform, but even more so, in the Morpheus team, which possesses leaders in relevant industries to maximize the effectiveness of the Morpheus Network.
5) Why would Morpheus increase in Equity and Value and how can Morpheus Token holders Profit if they invest now?
"Due to the massive benefit of the platform (automation, blockchain advantages such as immutable ledger and increased encryption for data security), as well as the global shift towards using cryptocurrencies, we expect tremendous growth when the platform is globally released in 2019.  Our strategic partners will be the first to use the platform during the testing phases in late 2018 still accomplishing real world transactions.  Also, during the initial stages of the Morpheus Network, to encourage global implementation, it will serve as a necessary bridge between the traditional banking and cryptocurrency payments with our integration to SWIFT allowing direct transfers to bank accounts in over 200 countries as an automated objective in a Smart Contract.  Our business model is based on a 1.5% transaction fee which grants the user all the automated features of the platform including the payment system.  Of that transaction fee, 33.3% will be given back to token holders, while 1% goes as company revenue.  This will serve to passively increase the value of the tokens as the platform thus increasing the buying power of the Morpheus.Network users since the token itself has a value based utility.
During the token sale event, there will be substantial bonuses giving an additional benefit to early contributors."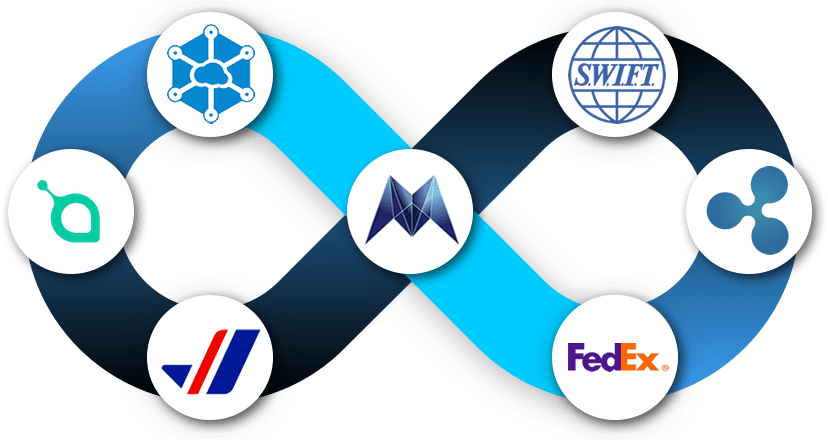 6) Where do you see Morpheus after ICO and in the next 5 years?
"After the token sale, we will continue the development of the platform which includes aggressively expanding our team with talented blockchain developers and logistical experts.  Our goal is to globally release the platform Q1, 2019.
When looking 5 years down the road, due to the Smart Contract model within the Morpheus Network, issues of trust within the global trade ecosystem can be completely eliminated as Smart Contracts cannot be arranged unless objectives within that contract can be executed without issue.  This ""trustless"" ecosystem of trade would be in addition to the benefits of optimizing global trade utilizing the Morpheus Network.  According to the world econmic forum reducing barriers within the international supply chain could increase worldwide GDP by almost 5 percent and total trade volume by 15 percent which equates to a global economic boost of up to 3 trillion USD."
7) Would you like to share the exchanges where Morpheus Token will be traded?
We have begun negotiations with some major exchanges, but ideally, the MORPH token should be used as part of the Morpheus Network for its value based utility and thus levereging the benefits of the Smart Contract automation platform.
8) What were some of the biggest challenges you encountered while working to launch your ICO?
"The initial large challenge was selecting the proper ERP system for the backend of the Morpheus Network.  We had extensive meetings with multiple software implementation firms along with advisor from SWIFT, Will Liu to make the proper decision. Microsoft Dynamics 365 ERP was selected because of its flexibility with the functions of the Morpheus Network platform, but also for its seamless integration to the SWIFT payment hub.
Our next ongoing challenge is the constantly ongoing development, and the evolution of the Morpheus Network.  The layering technology which allows us to integrate into a Morpheus Network Smart Contract other blockchain and non-blockchain technologies, has openned up endless automation capabilities."
9) Could you tell us a little about your team and customer support?
Team overview – "The Morpheus Network team is filled with experts in their perspective fields from a functional standpoint including blockchain, global trade, international customs regulation, accounting compliance, payment processing platforms, legal, information security, website and DApp development. Our team includes talent and contributors from:
Deloitte LLP

TD Canada Trust

Willson International

Clean Forest Solutions Inc.

Atlas Cargo

The Smart Cube

Winjit

McLeod Law LLP

Toronto General and Western Hospital Foundation

View our full team here: https://morpheus.network/team/"
"We feel our team has some of the best experience and most talent in the crypto space.  Team members have professional experience with IBM, DHL, Deloitte LLP as well as multiple banks and credit unions. I have been involved in global trade dealing with major suppliers and distributors.  Noam Eppel, Morpheus. Network co-founder, has spent over 15 years as honing his expertise in web developer and security.  We are also well advised by Roger Crook, former CEO of DHL Global Forwarding, Freight, Brian Taylor from Deloitte LLP, Donna Stoppard from TD Canada Trust as well as many more experienced and knowledgeable team members.
We also have the most talented team of blockchain developers.  Vignesh Iyer is a blockchain solutions expert and he's surrounded by a team of 15 talented developers.  In addition, we have Nikhil Sethi who is the director of marketing  working with an international team with members ranging from Russia to Japan.  And lastly our legal counsel who has been instrumental in development of the platform and the upcoming token sale.
We are very excited about this project as well as the "All-Star" team we have put together."
10) Do you have more information for our readers?
"Following the global launch of the platform, our initial, short-tem goal is to automate any complex supply chain while providing multiple payment processing options, including international payments via the SWIFT hub to over 1600 banks globally.  That integration within the Morpheus Network serves as a bridge between the traditional banking world and the cryptocurrency movement.
The long-term goal, by employing the Smart Contract model completely within the Morpheus Network, issues of trust within the global trade ecosystem can be eliminated as Smart Contracts cannot be arranged unless objectives (such as payment settlements) within that contract can be executed without issue. This ""trustless"" ecosystem of trade would be in addition to the benefits of optimizing global trade utilizing the Morpheus Network. Reducing barriers within the international supply chain can provide a global economic boost of up to 3 trillion USD. We are exceedingly excited about the platform and the global ecosystem of automated trade it enables."
It is very easy to invest in Morpheus Token.  You will need an ERC20 compatible wallet.  There will be a step by step process here: https://morpheus.network/token/