We recently sat down with NetReputation.com VP of Sales Christian Stoneman to discuss his role at the growing reputation management firm, the challenges of working in such a fast-paced industry, and what sets his team apart from the competition. 
Please tell us your name, your background, and your role at NetReputation.
Of course. My name is Christian Stoneman, and I am the Vice President of Sales at NetReputation. With over 20 years of experience in sales and marketing, I have developed a deep understanding of what it takes to build successful relationships with clients and drive business growth.
At NetReputation, my primary responsibility is to lead the sales team and ensure that we are delivering the highest level of service to our clients. This involves developing and executing sales strategies, identifying new business opportunities, and working closely with our clients to understand their unique needs and challenges.
I am committed to providing our clients with the best possible experience, and I take pride in the fact that our team goes above and beyond to help our clients achieve their goals. Whether you are looking to protect your online reputation, manage a crisis, or grow your business, our team at NetReputation is here to help.
How did you get into the sales profession, and what is it about sales that interests you most?
I've always had a passion for people and communication, and that's what led me to pursue a career in sales. Early on in my professional life, I discovered that I had a natural talent for connecting with people and building relationships, which is such a critical aspect of sales.
Over time, I came to appreciate the strategic side of sales as well. I enjoy the challenge of identifying opportunities, developing sales strategies, and executing those plans to drive business growth.
But what interests me most about sales is the opportunity to help people. I believe that sales is about more than just making a sale; it's about understanding customer needs and finding solutions that will truly benefit them. When you can make a genuine connection with a customer and help them solve a problem, it's an incredibly rewarding experience.
In my role as the VP of Sales at NetReputation, I am fortunate to work with a team of professionals who share this same passion for helping people. We take great pride in providing our clients with the highest level of service and support, and it's that commitment to excellence that continues to drive me in my sales career.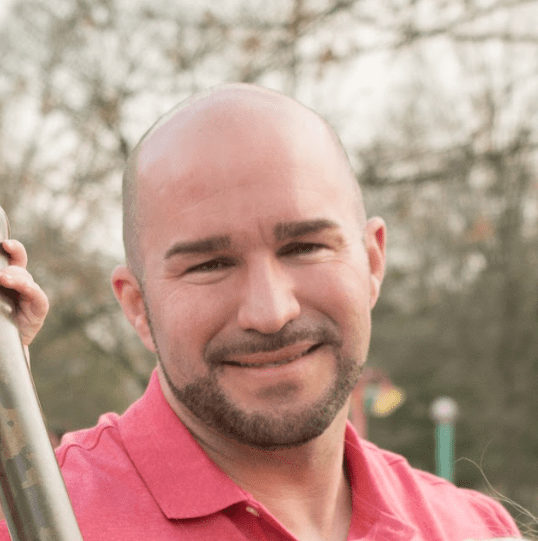 How long have you worked in the reputation management industry? Has it changed since you started, and, if so, how?
I have been working in the reputation management industry for over 7 years now, and I have seen significant changes during that time.
One of the most significant changes has been the rise of social media and its impact on online reputation management. Today, social media platforms are ubiquitous, and people use them to share information about themselves, their experiences, and their opinions. This has made it easier than ever for individuals and businesses to build an online presence, but it has also created new challenges when it comes to reputation management.
Another change has been the increasing sophistication of online reputation management tools and techniques. As the importance of online reputation has grown, so too has the need for more advanced strategies and technologies to manage and monitor it. Today, businesses can use a range of tools and services to track their online reputation, identify potential issues, and respond proactively to any negative feedback.
Overall, I believe that the reputation management industry will continue to evolve as the online landscape continues to change. However, one thing that will remain constant is the importance of managing your online reputation. As more and more people turn to the internet to research products and services, having a strong online reputation will only become more critical for businesses and individuals alike.
What drew you to NetReputation.com? What would you say makes it unique in the reputation management realm?
What initially drew me to NetReputation.com was the company's focus on delivering a comprehensive, personalized approach to online reputation management. From the very beginning, I was impressed by the team's commitment to understanding each client's unique needs and challenges and developing customized solutions to address them.
NetReputation is unique from other ORM brands on many ways.  First and foremost is our combination of cutting-edge technology and a team of experienced professionals. While we leverage the latest tools and techniques to monitor and manage client reputations, we also recognize that technology is only one part of the equation. To truly be effective, online reputation management requires a human touch – an understanding of the nuances of each situation and the ability to build trust and rapport with clients.
At NetReputation, we bring these two elements together to provide our clients with a truly robust and complete reputation management solution. Whether it's monitoring social media channels, responding to negative reviews, removing negative content, or providing strategic guidance to protect and enhance a client's online reputation, our team is dedicated to delivering the highest level of service and support.
Finally, we maintain an unwavering commitment to whitehat, aboveboard reputation management practices and transparency. We are always upfront with our clients about what we do and the results we are achieving, and we never engage in unethical practices that might compromise our own moral compass. Our goal is always to build each client's online reputation in a way that is ethical and aligned with their values and goals.
In your own words, why is reputation management so important for businesses?  
Reputation management is critical for businesses because it can have a significant impact on their bottom line. In today's digital age, online reputation can make or break a business, and negative reviews or negative content can have a lasting impact on a company's brand image and customer perception.
A strong online reputation, on the other hand, can help businesses attract new customers, retain existing ones, and build a loyal following. By proactively managing their online reputation, businesses can ensure that they are putting their best foot forward and highlighting the positive aspects of their brand.
Ultimately, reputation management is about protecting and enhancing a business's brand image and credibility. In today's competitive marketplace, a strong online reputation can be the difference between success and failure. Businesses that invest in reputation management are positioning themselves for long-term growth and success.
What would you say are the challenges of managing a successful brand online, and what can businesses do to overcome those hurdles?
Managing a successful brand online can be a complex and challenging task. One of the biggest challenges is the sheer volume of information that is available online, which can make it difficult to monitor and manage a brand's reputation effectively. Negative reviews, social media posts, and other content can spread quickly online, potentially damaging a brand's image and reputation.
Another challenge is the need to stay up-to-date with the latest trends and best practices in online reputation management. As the online landscape continues to evolve, businesses need to stay ahead of the curve and adopt new strategies and technologies to protect and enhance their brand's reputation.
To overcome these hurdles, businesses need to invest in a comprehensive online reputation management strategy. This includes proactively monitoring and responding to online reviews and comments, leveraging social media to build a positive brand image, and using advanced tools and techniques to identify potential issues and respond to them quickly.
At NetReputation, we believe that a successful online reputation management strategy requires a combination of cutting-edge technology and a team of experienced professionals. By working with a trusted partner like NetReputation, businesses can overcome the challenges of managing a successful brand online and position themselves for long-term growth and success.
As a client success professional, what would you say is the key to delivering an exceptional customer experience on a regular basis?
As a client success professional, I believe that the key to delivering an exceptional customer experience on a regular basis is a relentless focus on understanding our clients' needs and goals. Every client is unique, with their own set of challenges and objectives, and it is our job to tailor our approach to meet their specific needs. This requires active listening, open communication, and a willingness to adapt and evolve our strategies as needed.
At NetReputation, we place a strong emphasis on building trust and rapport with our clients. We recognize that online reputation management can be a sensitive and emotional topic, and our clients often come to us with a sense of vulnerability and uncertainty. By taking the time to understand client concerns and providing each business owner, manager, and entrepreneur with personalized, compassionate support, we are able to build strong, lasting relationships based on trust and mutual respect.
Ultimately, delivering an exceptional customer experience requires a combination of empathy, expertise, and a commitment to going above and beyond to meet client needs. We are dedicated to providing our clients with the highest level of service and support. We are also proud of our track record of delivering exceptional results and building strong, lasting relationships with our clients.