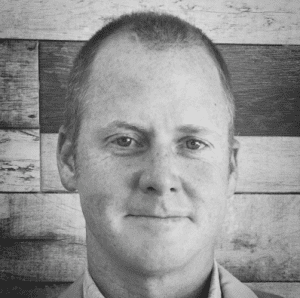 Noel Chandler is the CEO of Mosio, which recently announced the launch of Clinicoin, the largest cryptocurrency-based health and wellness community in the world. The platform encourages healthy living and wellness through secure messaging and a digital rewards ecosystem. Noel will be discussing the Clinicoin project in this interview.
1) What is your name, your background and what inspired you to start a Blockchain and cryptocurrency business?
My name is Noel Chandler and my background is in mobile messaging software as well as marketing. We were inspired to add blockchain technology to our existing platform because we saw multiple opportunities to improve patient engagement and communications from our work in healthcare and clinical research.
Originally, the idea started as a feature on our existing platform: the ability to incentivize and reward patients and study participants for engaging in desired behaviors like taking medication, attending appointments, and completing data collection documents like surveys or journals. Low patient engagement and non-adherence creates costly problems in the healthcare system and in clinical research, the focus of our existing company's solutions.
2) Tell us briefly about your Company Mosio, the Clinicoin Cryptocurrency and the health and wellness Blockchain?
Along with the problems in low patient engagement, our experience also showed us there is a huge opportunity in the creation of an open source, secure messaging app made for healthcare. It recently came out that up to 500,000 staff in the UK National Health Service (NHS) were punished for using consumer messaging apps (WhatsApp, Facebook Messenger, etc) to communicate with patients. Many said it was because they were stifled by the "approved" communications methods given to them. Our goal with Clinicoin is to create the industry standard for patient communications outside of walled garden environments, making innovation affordable, simple, backed by a rewards-based ecosystem, and approved by healthcare systems.
While so much of the Clinicoin website talks about rewarding users in cryptocurrency for engaging in their own health and wellness, we know that the scalability and sustainability of the project is going to be due to interest and usage from the healthcare, wellness, and clinical research industries. This knowledge and experience comes from Mosio's work with top healthcare and research clients over the past 7 years.
3) What are the Major problems you are solving and services you provide.
The main problems we solve are in low patient engagement and medication non-adherence. These create huge challenges and costs in healthcare and research. Healthcare providers and organizations like people engaged in their health and wellness. Insurance providers and even employers benefit from healthy members/employees. Plus, people engaged in their health live better lives. It's why our tagline is "When we engage in our health and wellness, everyone wins."
That said, one of our adoption models involves engaging patient support groups and social networks. This way, wherever you are in your process to be well, you can leverage the Clinicoin community.
The big vision for Clinicoin is to create a healthcare platform that enables innovation to take place quickly and inexpensively. We have existing clients with really wonderful ideas to improve health, but cannot get funding to develop and manage mobile apps. With Clinicoin, they'll be able to utilize resources more efficiently and offer their ideas to the world in a more cost-effective way.
4) What makes your Clinicoin project unique?
Clinicoin was launched out of an existing company (Mosio) with clients in healthcare and research, many who are interested in using the additional features we have planned for the platform. Many of the use cases we discuss on how it can be used are functioning on the Mosio platform currently, so the time to integrate them is much shorter than starting from scratch. Also, while there are many wonderful innovations in healthcare and research, the industries can take awhile to adopt new technologies. Our experience and existing client base makes it much faster to introduce clients to the project via a trusted company they already work with.
5) Could you tell us about your ICO, What is your market cap and what are other financial details you would like to share with us?
Our soft cap is $2 Million and our hard cap is $26 Million. Our company has received $1.5 Million in funding.
6) What are the steps for buying the CLIN Token?
Visiting https://clinicoin.io is the only way to purchase the CLIN token.
7) What makes the CLIN Token valuable and profitable to investors?
We are cryptocurrency enthusiasts, veterans, and love the idea of decentralization. This is our plan for the future, but we also see how difficult it can be to launch decentralized projects, so we have started with our marketplace in a centralized format. We feel what makes the CLIN token most useful is by enabling it to be useful in as many aspects of health and wellness as possible, so we're motivated to grow the ecosystem in a decentralized manner, while using centralization at the beginning to show the usefulness of the platform and the token.
8) Tell us about your team and why we should trust you?
The Mosio team combines veterans of healthcare and research (and now blockchain) with a proven track record of success in offering patient engagement solutions software since 2011. During the development of the Clinicoin project, half of our team was serving clients on projects. While we feel Clinicoin is the future of the company, its initial adoption will be achieved through the introduction to our existing client base. Aside from our experience in the industry in understanding what is needed, the team is extremely passionate about improving global health and wellness. Ultimately, we are a business, but the idea that Clinicoin will be used, worldwide, in places of the greatest need, is extremely motivating to everyone working on the project.
9) What are your market projections and Where do you see the global cryptocurrency market in the next 2 years?
Some of the growth areas we see Clinicoin capturing are:
– Patient Engagement Solutions Market: $18.8 Billion by 2022
– Telemedicine Market Size: $113.1 Billion by 2025
– Global Clinical Trials Market: $65.2 Billion 2025
We are still so early in the cryptocurrency space. Everyone uses the "wild west" phrasing to describe what is going on, but it really feels like that. While I don't have any specific projections on what the overall cryptocurrency market will look like in 2 years, the blockchain will prove to create a major disruption in markets and industries. This is truly one of the most exciting times to be creating new technologies and I'm impressed every week by projects. Naturally there are plenty that don't speak to me personally, but there's nowhere I'd rather be than at the digital intersection of the blockchain, health, and wellness.
10) Do you have more information to share with us?
Nothing more to share other than to let you know I appreciate your interest in the Clinicoin project. Thank you.
For more information, visit the Clinicoin website on: https://clinicoin.io/en