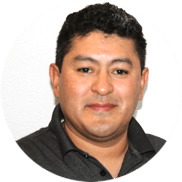 "More than 450 million small farmers produce 60 to 70 percent of the food we eat and twenty of the developed countries purchased over 60 percent of the world's food production". eHarvestHub is focused on making food affordable and accessible to all through blockchain. The CEO Alvaro Ramirez will be discussing this innovative project in this interview.
1) Please tell us your name and about yourself.
My name is Alvaro Ramirez and I am the founder and CEO of eHarvestHub.
I've been involved in the agricultural sector since childhood. Growing up in the midst of the Nicaraguan war, I worked harvesting potatoes and loading produce for delivery. At the age of 15, I was sent to the U.S. by my parents to avoid being drafted into the communist regime's army.
I like to think these early experiences shaped me and gave me some of the tools and vision to want to make an impact. I went on to co-found HRA, a risk-mitigation startup to connect investors and homeowners in order to avoid foreclosures and effectively removing banking middlemen from mortgages. Now, I've been inspired to harness technology in a similar manner to redefine how fresh produce travels from small farms to retail outlets.
2) What is eHarvestHub?
EHarvestHub is a blockchain-based startup poised to revolutionize how food gets from farm to market. We have created the world's largest fresh food marketplace, where small farmers, independent truckers and grocers can connect and interact directly. EHarvestHub allows farmers to list their fresh produce, aggregate volume across multiple small farmers and provide grocers one-stop shopping. Farmers or grocers can then directly hire independent truckers, much like Uber does with passengers and drivers.
2) What inspired you to start a blockchain Food Marketplace for farmers, grocers and truck drivers?
In 2011, I met Rick, a small strawberry grower, who told me he feared he was going to lose his crop because he couldn't find a buyer in time. As I spoke to more farmers, I realized this was a problem that farmers around the world face constantly. I was also aware of the challenges that independent truckers face through my brother, Carlos.

My mission became clear: to find a better way for small farmers and independent truckers to be rewarded for their very important labors. I set out to radically decentralize the food chain by putting the farmer and trucker first.
3) What are the Major Features and Services you provide on eHarvestHub?
EHarvestHub removes the layers of middlemen from the food chain, enabling farmers to sell directly to grocers and increase their profits up to 60 percent. Grocers can lower their costs by 17 percent, allowing them to pass on some of the savings to consumers. Truckers can make more money per load, spend more time at home with their families and have more consistency of loads.
Our software also allows small farmers to meet industry traceability standards, the Produce Traceability Initiative (PTI) and the U.S. FDA Food & Safety Modernization Act (FSMA) record-keeping requirements.
Our dynamic inventory management system allows farmers to accurately manage inventory in real time to prevent under- or overselling in order to maximize revenue.
Our order management system enables farmers to manage all their orders, whether originating through our marketplace or through other means. The system allows farmers to make changes to their orders, fulfill them, ship them and provide buyers with real-time order status.
Our transportation app, eHarvestHaul, gives truckers direct access to our farmers' loads, bypassing the need for brokers. They can enter their per-mile rates, availability and trailer size, among other data points, and be hired directly by our farmers to grocers to deliver the products.
EHarvestHub also offers a chat feature that allows buyers to negotiate prices with suppliers in real time. If the volume needed requires aggregating from multiple farmers, the buyer can negotiate a price that would automatically adjust to meet the volume demand. When negotiating on price, both farmers and grocers can see the available truckers and their delivery cost.
Adding our own eHarvestHub cryptographic token further helps level the playing field for our customers. Payment transactions can be processed more quickly and with fewer fees than when going through banks. With EHH tokens, funds can be exchanged immediately no matter where the parties are in the world.
4) How much do you intend to raise in the EHH Token Sale and how do we invest?
To participate in the Pre-ICO, please join the pre-ico registered members group and join our telegram group.  You can sign up to the whitelist here. The hardcap is $15,000,000 USD
5) Why would the eHarvestHub Token be profitable to your investors and Where do you see the business in the next 5 years?
Our customers will need to purchase EHH tokens to pay for our services.  Those tokens can only be purchased from our community as eHarvestHub will not sell tokens to its customers.  In the next 5 years, eHarvestHub will be a household brand in the farming and trucking industries.
6) Please tell us about the companies you have partnered with to achieve this goal and your backing by Tim Draper's VenturesLab Fund?
In 2016, we raised a $1.2 million round, led by Tim Draper's VenturesLab Fund and Kaiwu Capital, to build our technology.
7) Could you tell us about your in-house team and customer support?
We have selected an international, diverse team with decades of experience in the technology, marketing and business worlds. I'm humbled by the amount of talent, drive and vision we have working on this important project
8) Do you have more information for our readers?
Farmers and truckers cultivate and transport the food we eat, yet they make the least amount of profit while we, consumers, pay high prices for our food. Farming is thought of as a manual industry, but the truth is, struggling small farmers could use just the kind of technological help that the blockchain can provide. EHarvestHub's mission is to disrupt food distribution to the benefit of farmers, independent truckers, food retailers and consumers, using the unique capabilities of blockchain technology.
Visit the website for more information: https://www.ehhico.com/
Join the Telegram community: https://t.me/eHarvestHub