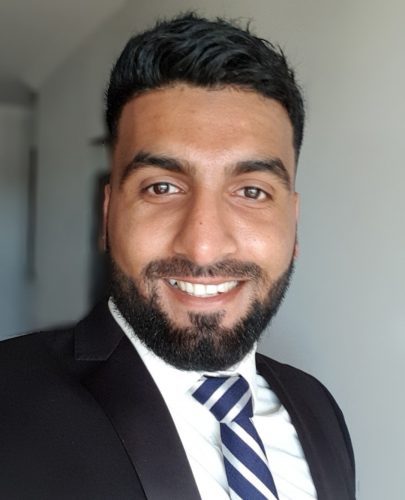 Umer Aslam is the CEO of Digitize Coin, a blockchain innovation helping you instantly digitize loose change and cash into cryptocurrency.
1) Could you please tell us your name and about yourself?
My name is Umer Aslam, Founder and CEO of Digitize Coin. I am a massive fan of cryptocurrency, and believe the world needs to capitalize on Blockchain technology. I have worked predominantly in the IT industry within my career, having over 6 years of experience within the project management industry. My most recent role was working for IBM as a portfolio manager, where I managed large infrastructure projects for enterprise clients.
2) What is  Digitizecoin and what is the technology behind it?
Digitize is an upcoming ICO which lets you digitize loose change and spare cash to cryptocurrency, Instantly. The loose change is tokenized into Digitize currency at the point of a retail transaction, allowing it to be used for payments, rewards programs, exchanged for Etheruem or to invest in the crypto index.
The technology behind Digitize is leveraged off an ERC20 Token, and improved into a mobile application. Digitize is creating a simple to use mobile application which will facilitate transactions and include an exchange.
3) Would you like to tell us about your team?
Our team consists of the following team members:
Kent Tran – platform developer, who handles the backend infrastructure, including mobile applications.
Radek Ostrowski – Blockchain developer,  who looks after the smart contracts.
Rehan Ahmad – Legal consultant, who manages regulation across different jurisdictions
Ahmer Sheikh – Customer relations manager, who handles client relations.
Each one of our team members has over 5 years of corporate experience within their relative industries.
4) What inspired you to launch a Loose Change Crypto on Blockchain Technology?
Two of my many frustrations in life were carrying loose change, and the difficulty in purchasing cryptocurrencies. As I saw the world shifting towards digital currencies, I noticed under developed and unbanked economies lagging in the adoption. This is when I thought that a solution was needed, thus Digitize was born
5) What makes  Digitizecoin cryptocurrency different from the others, tell us more about your value proposition?
Digitize is aiming to help the world transition from a cash based society, to a digital one. Digitize is targeting the public and consumer directly by solving a real world problem. Most cryptocurrencies today are tech heavy and hard to understand for the average consumer – a barrier for the mainstream adoption of the technology. We plan to solve this by developing a service that helps consumers convert loose change to crypto and remove the frustration of carrying and saving loose change entirely. By making this process a simple and seamless experience we can help bring the public into the crypto world one coin at a time.
Further, Digitize also offers OTC (over the counter) purchases of cryptocurrency up to $5000 AUD. Recently, with global bans of credit card purchases of cryptocurrencies, cash based deposits are much needed in the space.
6) How much do you intend to raise in the DTZ Token Sale and What are the steps for investing in DTZ Token?
We intend to raise $3.4M from the Pre-sale and up to $17M from the main ICO.
7) Why would  Digitizecoin increase in Equity and Value and how can DTZ Token holders Profit if they invest now?
As more of the public purchase our tokens, and use our services, the value of our tokens will increase in price – as we have a set supply of tokens. Further, to maintain liquidity we will be buying tokens back off the market, and hence our token price will likely be increasing. Token holders can benefit by purchasing tokens in our pre-sale up to 25% Off.
8) Where do you see  Digitizecoin after ICO and in the next 5 years, do you have any value projection for the token price?
I see many parts of globe, more specifically, South Asia and the Middle East adopting and using our technology to save loose change. I also see us partnering with large retailers across these regions. My value projection for out token in the next 5 years will be at around $5 per Digitize Token
9) What are your marketing and sales strategies to achieve this goal?
We are offering a mobile application in the global market, for anyone in the world to download. We believe with the right amount of online marketing, tutorials, guides and videos – we can enable adoption throughout various countries and regions.
Further, by partnering with large retailers we can roll out our ecosystem to multiple stores in one go.
10) There is a lot or interests in Crypto regulation recently, would you like to talk about your legal and security measures?
Our team took into account legal and regulatory measure seriously. Our platform will ensure all users complete a KYC check before use of our platform. Digitize will also work closely with regulatory bodies to ensure we remain regulated at all time.
11) Do you have more information for our readers?
Additional information can be found on our website – www.digitizecoin.com