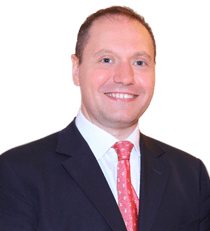 Dr. Juan Pablo Vazquez Sampere;  MR Harvard University, MBA IE Business School and PhD, Complutense University, is an accomplished Professor, an authority in the Innovation and Technology industry and a serial investor.
According to him, "I grew up in a place where the central government is very active at taking away all the opportunities for young people, of course they hide that to the world. So I became an expert in a technique called Disruptive Innovation that is a way to put large companies in trouble, and then I employ my students in new companies to give my young students the opportunity of their lives, and make quite a bit of money along the way. UTEMIS is one of such ventures, but there are others. All of them quite profitable, some more than others". Find out more in this Interview with the CEO of Utemis;
1) What are your focus areas and why?
My focused area now is to help people have a better life, and I do that by developing new business models that change the world. I've done it in online games, healthcare, and other industries.
2) How did you get the idea to launch a Blockchain and cryptocurrency business?
There are two answers for this. First, we have great access to investors and Venture Capital. But these investors usually come with their own interests, so we wanted to have the capital without having to spend so much time in managing investors.
One of the main assets of the Blockchain is its inviolability, we wanted to leverage on that to provide a level of Trust that was unheard of in Latin America. The UTEMIS Token is just a way for people of Latin America to exchange trust.
3) You described UTEMIS as the Coin of Fairness and Justice for Latin America, how do you intend to achieve this?
One step at a time. We have the assets, we have deep connections there and the ability to attract thousands of businesses. But that is not the most important part, the most important part is the Latin America has been the continent of the future for the last 40 years, and still going. Changing an ecosystem is something very difficult to do, without a technology like the Blockchain we wouldn't be able to do it. The main reason why we will succeed is not us, it's twofold, for the first time ever we have the technology and, most importantly, people in Latin America want to change, they want a better life.
4) What is the Meaning of the word UTEMIS?
In Greek mythology Themis is the divine being of law and order. Her symbols are the Scales of Justice; to remain balanced and pragmatic. We combined that heritage with the concept of creating something different, something 'Unique' for Latin America: the company of fairness and justice, hence UTEMIS. We believe that this name symbolizes our values and mission.
5) What makes UTEMIS Crypto ICO launch different from the others?
We are part of new generation of ICOs. We have a sound business model and we have the first customers signed up. We are not technology people, we are business people. All the members of the team have sold (or still own) very successful businesses.
6) How can UTEMIS Coin Holders Profit from UTEMIS Coin if they invest?
For us the most important element of the UTEMIS Coin Holders is their trust. Participating in a fundraising event is about trust. To honor that trust we have created the UTS VIP Participants Program, where only ICO Participants are eligible. This program includes a yearly reward policy and very special economic conditions in case of being acquired or in case of conducting an IPO (float in a stock market). On top of that – same as other ICOs – we give discounts during the ICO period and we started with a very generous Fire Sale that lasted for the first three days of the Pre-ICO Period.
7) What are the steps for investing in UTEMIS?
The UTEMIS Token is an ERC20 token so the steps are simple, just fill in you information on our website https://www.utemis.com/participate/, and use a wallet — not an exchange — to participate with your Ethereums, you will receive the UTEMIS Token right away.
8) Can UTEMIS be seen as the next big thing for the LATAM ecommerce Market?
In B2C (Business to Consumer) there is already a next big thing in the LATAM market, it's called Mercadolibre and today is part of eBay. We plan to be the same thing for the B2B (Business to Business) market. This is an uncontested market space that is still not occupied by any significant company, the one that has the best business model wins.
9) What were some of the biggest challenges you encountered while working to launch your ICO?
By far the biggest challenge, by very far, is the type of investor. We are used to professional Venture Capitalists, that ask very specific questions and speak the same language than us. In the ICO market it seems that everything that you have to do is say that your opportunity is "big", and "decentralized". That validates any sort of business endeavor. We have seen successful ICOs with people in their early twenties, with no experience, no knowledge of the industry and with a business model is not sound, or that it is even illegal, and they still have conducted very successful ICOs.
Frankly, that scared us a little, so we decided to give it a try to see if investors can actually differentiate between a sound business model or they just fall for a good communication strategy.
10) Where do you see UTEMIS after ICO and in the next 5 years?
In the first year we will reach breakeven and sow the seeds of the escalation challenge. See, the UTEMIS business model is not about proving the business, we have done that already, the challenge is about escalating. We have an alpha platform to start operations as soon as possible. But we are designing another platform that is focused at standardizing businesses for high speed scaling. In five years we see ourselves with well over 10 million businesses operating in the UTEMIS platform and with our sights set on the North American market.
11) What are your marketing and sales strategies to achieve that?
UTEMIS has strong network effects, once a company has signed it motivates this company to talk to other companies so they can all be in. In addition we mined one trillion tokens but we only ICO'd 200 billion, the rest goes to lure potential customers inside the platform and to reward existing customers in our viral marketing strategy.
12) Would you like to talk about your legal and security measures?
We are based in Europe, in particular in Andorra. A country with the same regulation than Switzerland but that it also provides a level of security for companies that is difficult to achieve elsewhere. Regarding technological security, we have experts in security for our platform and we continually watch that our security metrics.
13) Do you have more information for our readers?
Recently, Vitalik Buterin, the founder of Ethereum, tweeted that cryptocurrencies need to have a role for society. UTEMIS uses a Token to create a single economic space in Latin America, something that would be impossible to do without a cryptocurrency. It also uses the blockchain to record companies' reputation, which is also a new application for the Ethereum blockchain. And on top of that it has a viable business model. If you decide to Participate in the ICO, please bear in mind that our ultimate mission is giving opportunities to people in Latin America that they have been waiting for generations to have.
For more information, please visit the Utemis website : https://www.utemis.com/
Join the ICO here : https://www.utemis.com/participate/
Download the whitepaper here : https://www.utemis.com/wp-content/uploads/2017/12/White_Paper_Utemis.pdf