Relocating to a different country is an exciting but challenging endeavor, and choosing the right international moving company is crucial for a smooth transition. International moving companies specialize in assisting individuals and businesses with the complex process of relocating across borders. They offer various services designed to make the moving experience seamless. This comprehensive guide will explore the services provided by international moving companies and offer essential criteria to consider when selecting the right partner for your international move.
Services Offered by International Moving Companies
Packing, Unpacking, and Customized Shipping Solutions
One of the most significant challenges of international relocation is packing and unpacking belongings. International moving companies offer comprehensive packing and unpacking services, ensuring your items are adequately protected and organized for the journey. These services typically include packing materials, secure packaging, labeling, and meticulously handling delicate or valuable items. According to the reputable shippers behind Seven Seas Worldwide, international moving companies understand that each move is unique, and they offer tailored shipping solutions to accommodate your specific needs. Whether you are moving a single household or an entire business, these companies can provide a range of shipping options.
Transportation, Logistics, and Storage Services
Logistics play a crucial role in international moving. Moving companies have the expertise to coordinate transportation, ensuring your belongings are transported efficiently and safely. They will handle customs clearance, documentation, and delivery at your destination, making the entire process hassle-free. Sometimes, there may be a gap between leaving where you live and moving into your new one. International moving companies offer secure storage solutions to keep your possessions safe during this transition period. These storage facilities have climate control and security measures to protect your belongings.
Vehicle Shipping, Documentation, and Customs Assistance
If you plan to take your vehicle with you when moving internationally, many moving companies offer vehicle shipping services. They can transport your car or motorcycle using specialized containers or secure vehicle carriers, ensuring it arrives at your destination intact. Navigating the complex world of customs requirements and documentation is one of the most challenging aspects of international relocation. Professional global moving companies have a deep understanding of these procedures and can provide invaluable assistance in completing and processing the necessary paperwork, including customs forms, visas, and permits.
Accidents or unforeseen events can occur during an international move, leading to potential damage or loss of your belongings. Most international moving companies offer insurance coverage options to protect your items during transit. Before selecting a company, it is essential to discuss the insurance coverage they provide and determine if additional coverage is necessary for your specific needs. Be sure to carefully review the terms and conditions of the coverage offered by the international moving company. Some policies may have limitations or exclusions, so it's crucial to have a clear understanding of what is covered and under what circumstances before finalizing your decision. Additionally, consider seeking guidance from a legal expert or insurance advisor to ensure your valuable belongings are adequately protected throughout the international move.
Criteria for Choosing an International Moving Company
Choosing the right international moving company is necessary for a successful relocation. Opt for companies with a solid track record of successfully managing international moves. Experience and expertise in navigating the complexities of international relocation, including customs regulations and logistics, are essential. Ensure that the moving company is appropriately licensed and accredited. Reliable international movers are often affiliated with industry associations and have certifications that attest to their professionalism and adherence to high standards.
Seek references and read reviews from previous clients. This firsthand feedback can provide valuable insights into the company's performance, reliability, and customer service. Request detailed, itemized quotes from multiple companies. Beware of hidden fees and ensure the pricing is transparent and includes all essential services. Be cautious of overly low estimates, as they may indicate subpar service. Discuss insurance options with the moving company and understand the coverage they offer. Consider additional insurance if necessary to protect your belongings adequately. Reliability is critical. Research the company's track record for delivering items on time to avoid unnecessary delays and inconveniences at your destination.
Inquire about the company's safety measures for handling your items, including packing and storage. Verify that their storage facilities are secure and climate-controlled if required. Choose a moving company with a global network of partnerships in your destination country. A robust international presence ensures smoother coordination at both ends of the move. Exceptional customer service is crucial, especially for international moves. Responsive, accessible, and knowledgeable customer service representatives can assist and address any concerns promptly. Opt for a company that can tailor their services to your specific needs. A customized approach ensures that your unique requirements are met.
Carefully review the contract and make sure it includes all agreed-upon services, pricing, and timelines. Ask for clarifications on any terms or conditions you don't understand. For environmentally-conscious individuals or organizations, inquire about the company's commitment to sustainability and its practices related to reducing its environmental impact. Choose a moving company that upholds ethical business practices. Verify that they are committed to fair treatment of employees and adherence to laws and regulations. 
Selecting a moving company that aligns with your values and sustainability goals can contribute to a more environmentally responsible move. By choosing a mover that prioritizes ethical practices and fair treatment of its employees, you not only ensure a smoother transition but also support a company that upholds high ethical standards. This approach benefits you and the environment, making your international relocation a responsible and conscientious endeavor.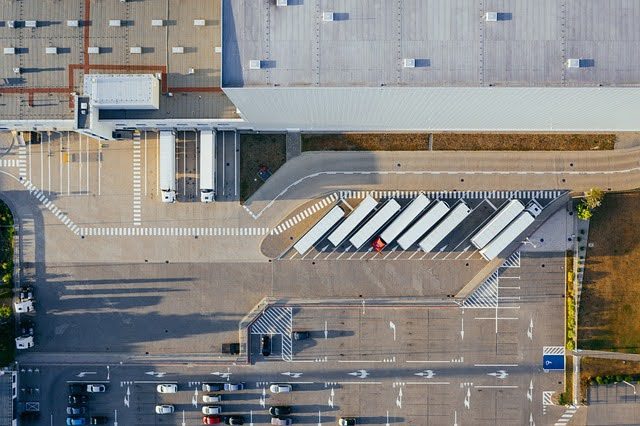 International moving companies play a pivotal role in facilitating seamless international relocations. Their services encompass everything from packing and transportation to customs clearance and destination support, making them invaluable partners in moving abroad. When selecting a global moving company, carefully evaluate their experience, licensing, references, insurance coverage, and overall commitment to providing safe and reliable services. Taking the time to choose the right partner will significantly contribute to the success of your international move and ensure that your transition to a new country is as smooth and stress-free as possible.