The more images that we use daily, the more issues we face at the same time. Not to mention that users face many different kinds of issues with pictures, such as not finding the right sized image, low quality images, blurriness in pictures, and more. Photo quality enhancer applications do exist, but they are usually not as potent as we expect or they are rather complicated to use. VanceAI Image Enhancer can be a potential solution to your problems as it combines advanced AI based image processing technology with the features of software applications. In this guide, we will look at how the AI image enhancer works and how it can resolve common image issues. 
By resolving common image issues efficiently, professionals such as content creators or designers can focus on the main part or the creation aspect of their projects better. 
Why is resolving image issues efficiently important for productivity?
While you can enhance photo by using normal means, you can also use an AI photo enhancer to do the same tasks quicker and with less time spent. Boosting productivity isn't just about working more but also about increasing the efficiency of your work style. When it comes to creating large scale designing projects from scratch, you definitely need highly sophisticated photo editing applications such as Photoshop along with AI. However, image enhancement is something that is needed much more regularly and quickly. Thus, it is best to make use of an online photo enhancer such as  VanceAI.com that makes use of AI technology to ensure best possible results at a good pace.
Image Credit: Unsplash
Here, photo enhancement also refers to resolving common image issues. There are a plethora of online image editing apps but only a few that can resolve common image issues while also offering genuine image quality enhancement. When you can find an application which offers multiple solutions under a single place, it is highly beneficial as you no longer have to switch between apps constantly. Moreover, various VanceAI tools can work together to give you even better results overall. This especially applies to newcomers who probably aren't aware of various image editing applications. 
Not to mention that an application housing all sorts of image editing and enhancement tools is more likely to be purchased or subscribed to since it offers speed and convenience to everyone.
What can VanceAI Image Enhancer do to resolve common image issues?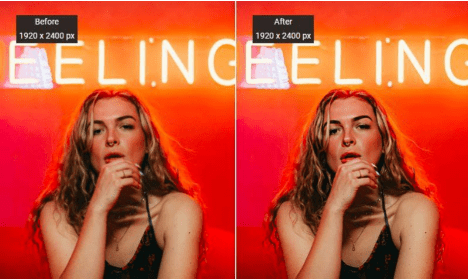 Image Credit: Unsplash
As mentioned in the previous section, apps that can resolve common image issues efficiently are pretty less. VanceAI has built itself differently from most other online image editing applications. When it comes to VanceAI, you get different tools such as image sharpener, image enhancer, image denoiser, and more, rolled into one website. When you open up the Workspace, which is a window where you manage everything, you can customize your potential output. You can choose the sharpness level of the result, how much denoising should be applied to the image, whether you want to enhance portraits, and more. Therefore, your resulting image will not only be enhanced in terms of quality by default, you will also have cleared out common image issues simultaneously.
As you can see from the above example, the image has been improved in multiple aspects. First, the image enhancer gets rid of low quality pixels in the image and makes the image look much sharper. In addition to that, the details on the fortune cookie are much more apparent in the After image as compared to the old one. VanceAI Image Enhancer is also pretty good at making texts look deeper and richer in their color, as evident in the image above. With that said, this tool is definitely an image quality enhancer along with a common image issue resolver. 
How to resolve common image issues with VanceAI Image Enhancer?
Simply follow these simple steps to know how to resolve common image issues by using  AI photo enhancer.
Step 1: Click on the link given above to access the homepage of the tool. From there, simply click on the Upload Image option that will take you to the Workspace for uploading images.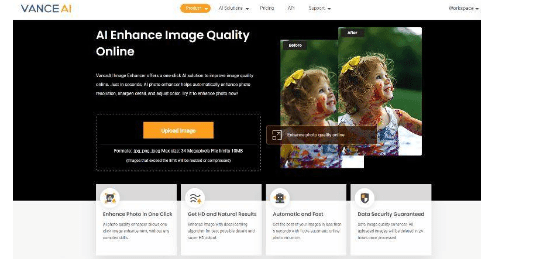 Image Credit: VanceAI
Step 2: From VanceAI Enhancer Workspace, you can not only upload images but also manage a lot of settings to resolve image issues beforehand. Use them and click on the Start to Process option to proceed.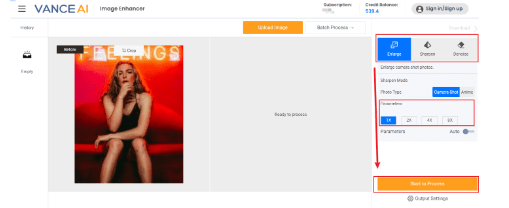 Image Credit: VanceAI
Step 3: The result will appear after a few seconds on the screen automatically. From there, you only have to click on Download Image to download the image on your device. 

Image Credit: VanceAI
Conclusion 
The VanceAI Image Enhancer application is a sophisticated online photo enhancer that doesn't simply rely on AI to do the job. While its AI technology makes it a reliable image enhancer, VanceAI also takes steps to provide a really good UI, multiple subscription options, and most importantly, a variety of useful tools that are capable of tackling different image problems. When you use VanceAI, you can be rest assured to not only have enough AI capabilities but also easy customization options that enable you to have control over your images.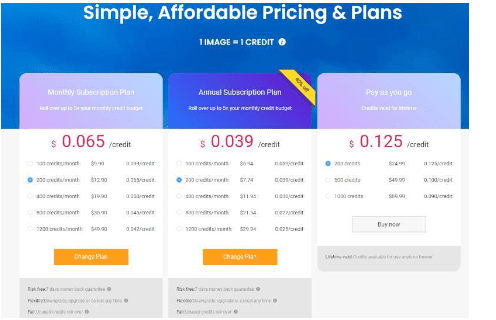 When it comes to the subscriptions, VanceAI is easygoing. You can make a free account right now instantly by using your Google account for an automatic account creation. All VanceAI users receive 3 image credits per month for free, which can be used for any VanceAI tool. 
VanceAI subscriptions start from the annual plan, costing only $5.94 per month and offering 100 image credits per month. The next is the monthly plan, which also offers 100 image credits for starters at the price of $9.90 per month. Lastly, you can purchase 200 image credits for $24.99 as well. 
Additional Choices from VanceAI
Besides the AI photo enhancer, you can use other VanceAI tools to resolve other kinds of issues with images. For example, you can use VanceAI Image Sharpener to tackle various kinds of blur effects found in images. You can also go to VanceAI Image Denoiser if your pictures have an excessive amount of image noise or if you want to reduce film grain effect from your photos. In addition to image editing solutions, VanceAI Technology offers a free PDF processing tool online as well. You can access VancePDF.com by using the link given here.